Todd Rundgren Was Liv Tyler's Only Father Figure Until She Found Out the Truth about Her Biological Dad Steven Tyler at 11
Liv Tyler thought Todd Rundgren was her father until she learned the truth at 11 years old. Liv wasn't supposed to know who her biological dad was until she was 18 years old.
Todd Rundgren is much more than a regular musician. After earning everybody's respect in 1972 with his third solo album, "Something/Anything?" Rundgren did what not many other singers would have done: abandon stardom. 
Instead of keep doing conventional pop, he made groundbreaking electronic music and progressive rock and became a pioneer in music videos, computer software, and internet music delivery.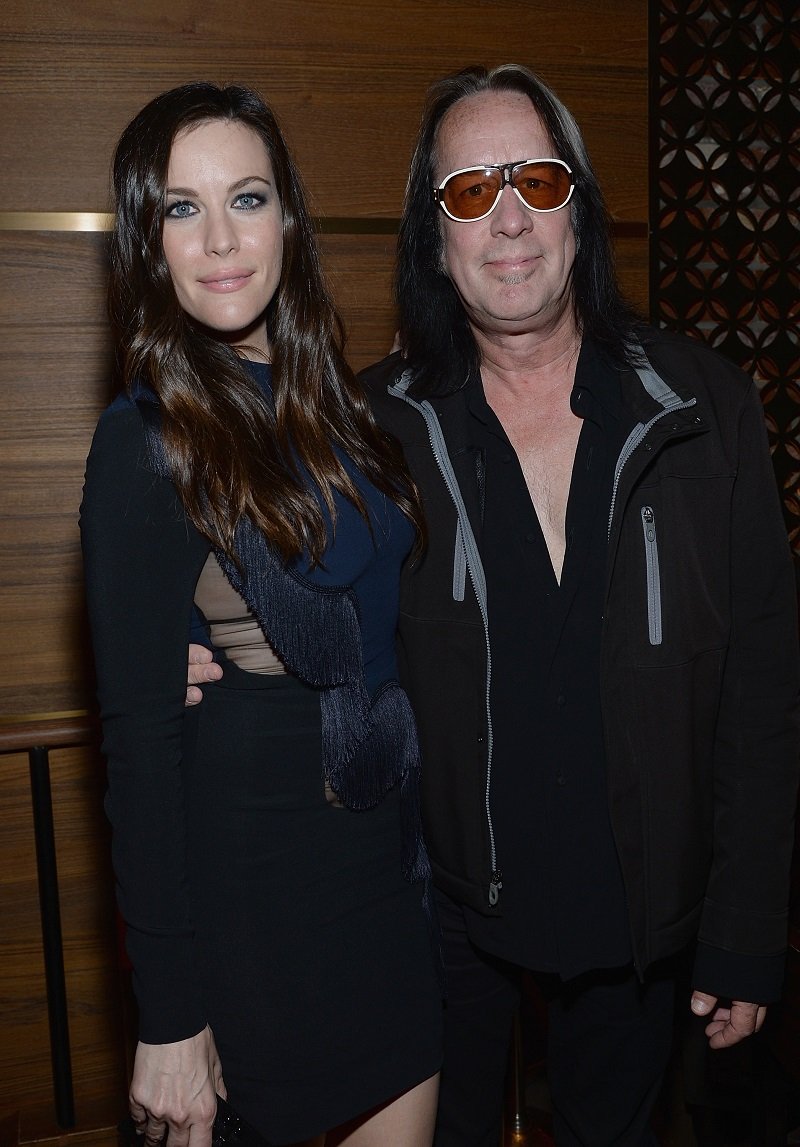 RELATIONSHIP WITH BEBE BUELL
Even though Rundgren's career has been nothing short of impressive, one of the aspects of his life that has attracted more attention is his relationship with singer and former fashion model Bebe Buell.
Buell once explained that she met Rundgren thanks to one of her friends who stopped by the musician's house to drop off something on their way to watch a movie.
Initially, she didn't know who Rundgren was. Her friend had a Rolling Stone magazine that included a story of him. After reading about Rundgren, Buell realized he was "fantastic." 
Once at Rundgren's house, he and Buell made eye contact and felt an immediate connection. At the time, she was 18 years old, and he was 23. About their relationship, which started in 1972, Buell added: 
"I very quickly became rock royalty: There was Mick and Bianca [Jagger], Angie and David [Bowie], Bebe and Todd. We were one of the trinity."
NOT THE BEST ROMANCE
Although they were together for a few years, their relationship was far from perfect, and Rundgren shared some details about it in his 2018 memoir "The Individualist: Digressions, Dreams & Dissertations." 
Apart from being quite frank about the lack of emotional engagement he had in that relationship – he even described it as an "unfortunate episode" in his life – Rundgren shed light on Liv Tyler's controversy about her dad.
When Rundgren and Buell were on a break, she left their home for weeks "tagging Aerosmith around Europe." Eventually, she called to tell him she was expecting his baby.
Buell's daughter, Liv, was born in July 1977. Although Rundgren knew that Aerosmith's frontman Steven Tyler was Liv's biological dad, he made a pact with Buell to be her father figure. 
[Liv] felt very connected to Steven [Tyler] when they first met and didn't know why.
They also agreed to tell Liv the truth when she was 18 years old, but their plan didn't work as expected because Liv began noticing that something was off when she was only nine years old.
In August 1988, shortly after Liv's 11th birthday, she confronted her mother and learned the truth about her biological dad. According to Rundgren, keeping the secret might not have been the best decision. He said: 
"It would have been a much more simple story, for instance, if Bebe had fessed up and told Steven, 'Hey, this is your kid here.'"
If that had happened, Rundgren's relationship with Buell would have ended right then. Apart from that, he accepted that he could have done things differently, like telling Steven he was also involved in the situation.
Instead, he concluded the only choice he had was being Liv's father figure for as long as necessary. Fortunately, Liv is grateful for Rundgren's decisions.
LIV 'S FEELINGS ABOUT HER DADS
In a 2017 interview with The Guardian, Liv said it was "a big thing" for Rundgren to accept being her father even after learning about Steven. Although Rundgren and Buell were no longer together, he was always a loving and stable force in her life. 
As per her reaction to learning the truth, she said it was a moment "almost spiritual." According to Liv, she felt very connected to Steven when they first met and didn't know why.
She also admitted to being very similar to Steven in the way they do things. Meeting his side of the family was also interesting, especially because of their similar mannerisms.
Nowadays, Liv Tyler is an actress and musician. She is in a relationship with David Gardner and is raising three children. What an unusual story!