Heavily Pregnant Olympian Shawn Johnson Reveals Due Date & Intimate Details about Pregnancy
Olympic gold medalist Shawn Johnson and her husband are about to be parents for a second time, and they are so excited to share the details with the world.
Shawn Johnson, 29, and her husband Andrew East, also 29, are already parents to 21-month-old Drew Hazel but are looking forward to welcoming their second baby. They announced the good news on Johnson's Instagram.
Fans are as excited as the expectant parents, and in a Q&A session on her Insta stories, fans were curious to know how much weight she gained during her pregnancies, and Johnson answered that she added 40-45lbs for both.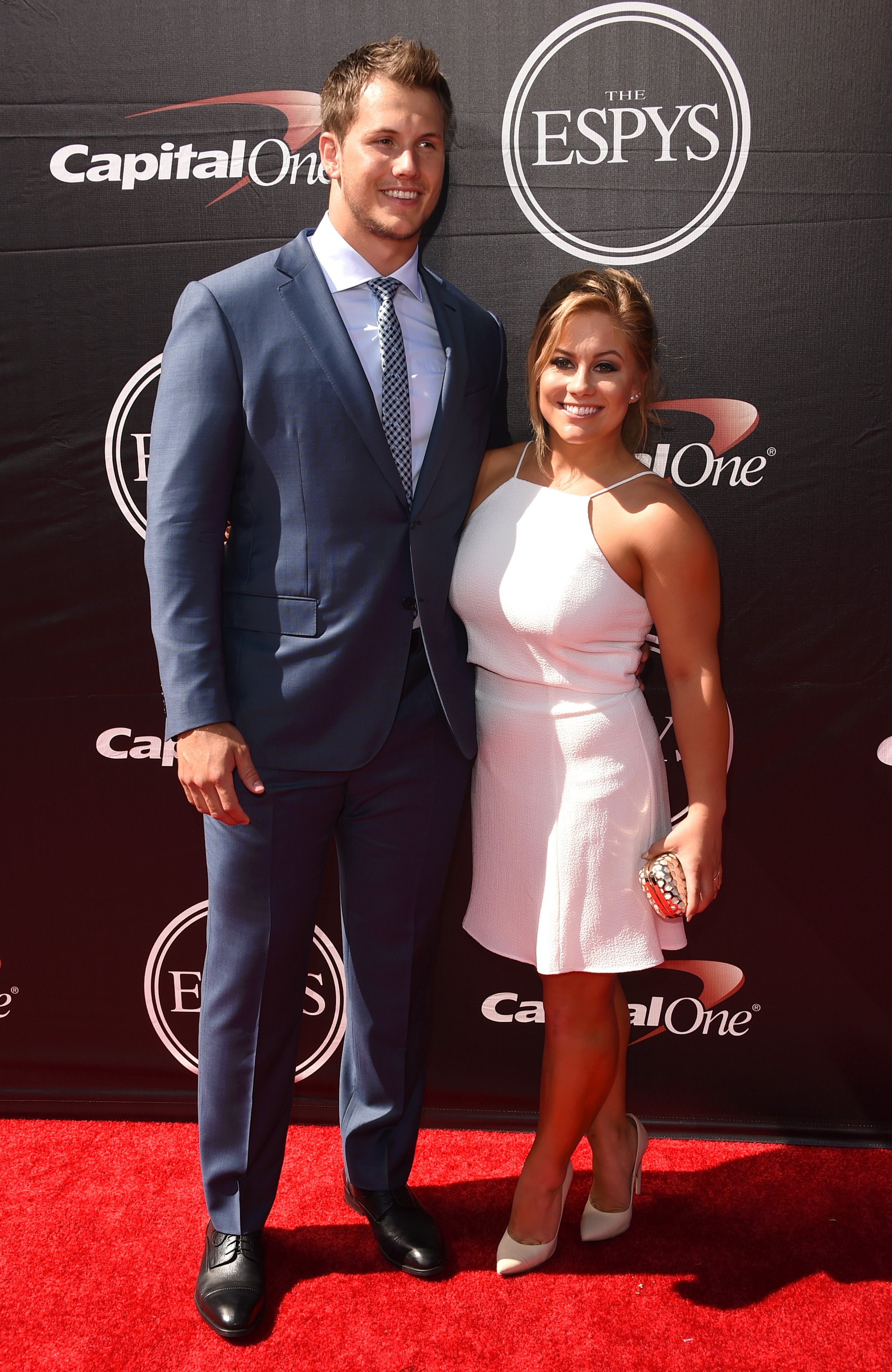 Another fan also asked if the expectant mother was packed ready for the hospital, to which she answered yes, and posted a packed bag at the foot of the bed. 
She also urged some of the fans that advised her not to let her doctors scare her into a cesarean section to let the doctors be, saying that she trusts them with her life and had faith that everything they were doing was for the good of herself and the baby.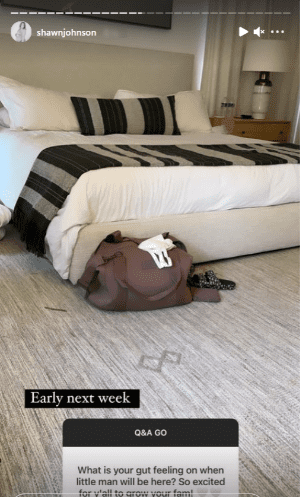 The retired Olympian also posted a youtube video attempting to surprise her husband with the news of the pregnancy by showing him the positive pregnancy test. In what his wife refers to as the "worst response" to the news, East says:
"I freakin' knew you were!"
The young couple also posted another video on youtube, revealing the gender of their second baby. They were dressed in all-white for the gender reveal party, while their family and friends splattered them with blue paint to indicate that they were expecting a boy.
Johnson says she was shocked because even though she'd been telling herself that she was really carrying a boy, she actually expected it to be a girl. She says she's always had dreams that they were going to be a girls-only family.
They also speak out about the trying process, saying that even though they wanted to have a baby very soon after their first one, they did not expect it to be so soon.
Johnson can't help but wonder if her son will have the same athletic inclinations as the rest of the family.
The couple says they did not want to say they were "trying" for a baby because they did not want to put themselves in a situation where they would get disappointed if they did not conceive during the trying period.
East says they can't wait to introduce their baby to his big sister Hazel, who Johnson describes as very opinionated and sassy.
Speaking on the due date, Johnson, who had provided gymnastics insights during the Rio Olympics in 2016 and London in 2012, planned to do the same for the Tokyo Olympics this year. However, with her due date coinciding with the opening ceremony, she says:
"Our due date is technically the opening ceremonies. So I don't think we'll be there."
2-year-old Hazel seems to follow her mother's gymnastic steps in a video shared by Johnson on her Instagram. The little cutie is seen somersaulting on her parent's bed, with a sweet caption wishing those competing with Hazel good luck.
She does the beautiful baby tumbles while her mother tries to change the beddings, and it is not the first time she's doing her tumbles in the middle of beddings change.
In an earlier video, Johnson showed the little girl doing some wobbly tumbles on the bed in the company of her mom and grandma. Johnson can't help but wonder if her son will have the same athletic inclinations as the rest of the family.
In a recent Instagram post, Johnson showed off her bulging baby bump in a beautiful purple leotard that she wore over a decade ago during a gymnastics competition, and she looks stunning in it.
The gymnast also wore a blue leotard during her first pregnancy, saying that her husband convinced her to make the leotards a pregnancy tradition. She captioned the photo in a witty message, saying that the leotards fit a little differently.