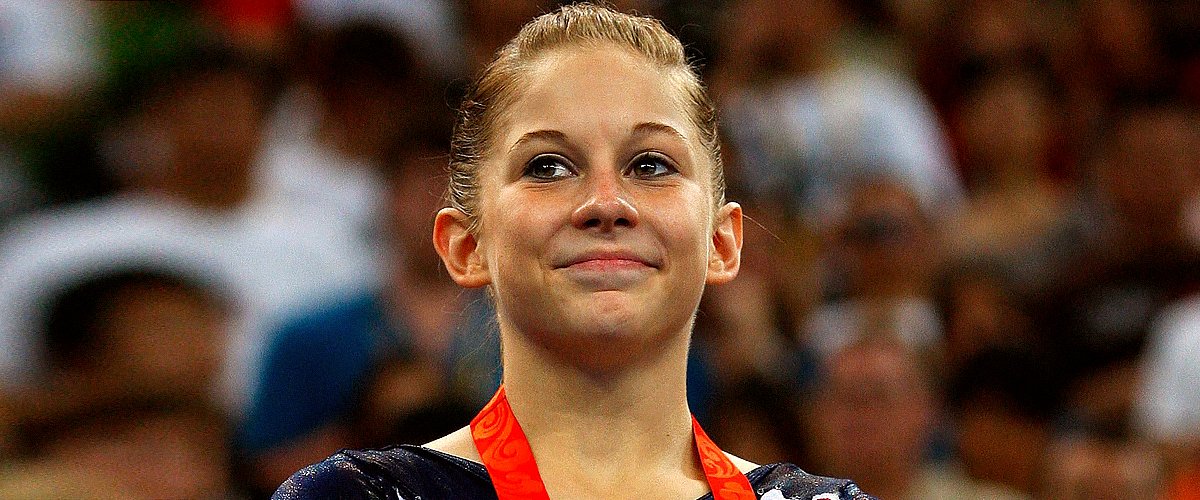 Getty Images
Andrew East and Shawn Johnson's Loving Family — the Olympic Champ Is Set to Welcome Second Baby
Years after former artistic gymnast Shawn Johnson officially retired, she is happily married to football player Andrew East. Take a look at their incredible love story and their beautiful family.
In the late 2000s, Shawn Johnson took the gymnastics world by storm. Reaping medal after medal, title after title and competition after competition, the 4 ft 11 inch-tall tumbling sweetheart proved that she was determined to give her best.
Now, years after she established herself as a sensational artistic gymnast and thereafter retired, Johnson is happily married to football player Andrew East, with a beautiful family of their own.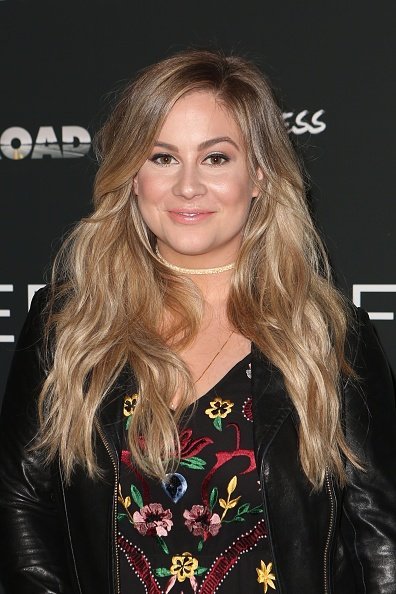 Shawn Johnson at Landmark Sunshine Cinema on February 28, 2017 | Photo: Getty Images
WHO IS SHAWN JOHNSON?
2008 Olympic balance beam gold medalist, team, all-round, and floor exercise silver medalist, 2007 all-around World Champion, 5-time Pan American Games gold medalist — these are only a few of the titles Shawn Johnson garnered for herself during her near-one-decade gymnastics career.
Born in 1992, the artistic gymnast got a pretty early jumpstart in the sport. At the age of 3, the starlet showed her talents by climbing cabinets and jumping off tables.
Eventually, her parents enrolled her in a gymnastics class, and from there, her journey to success took off. In 2005, the now-29-year-old qualified for Junior International Elite and quickly amassed attention and affection in the gymnastics world.
The parents of one, soon-to-be-two, confessed that they struggled to stay connected, especially after Drew was born.
By the following year, she had added an impressive set of new skills to her skill arsenal, making it easy for her to land the 2006 U.S. Junior National All-Around Championship. By 2007, Johnson started competing in World Championships, and by 2008, her Olympics journey began.
In all those years of relentless hard work, determination, and sheer talent, the gymnast broke many records and added many titles to her profile. By the time she retired in 2012 due to a knee complication, she was already a legend in the game.
HER HUSBAND, ANDREW EAST
Johnson is not the only one in the family who has enough experience with sports. Although with less tumbling and flipping, Shawn Johnson's husband, Andrew East's football career, has been pretty great too!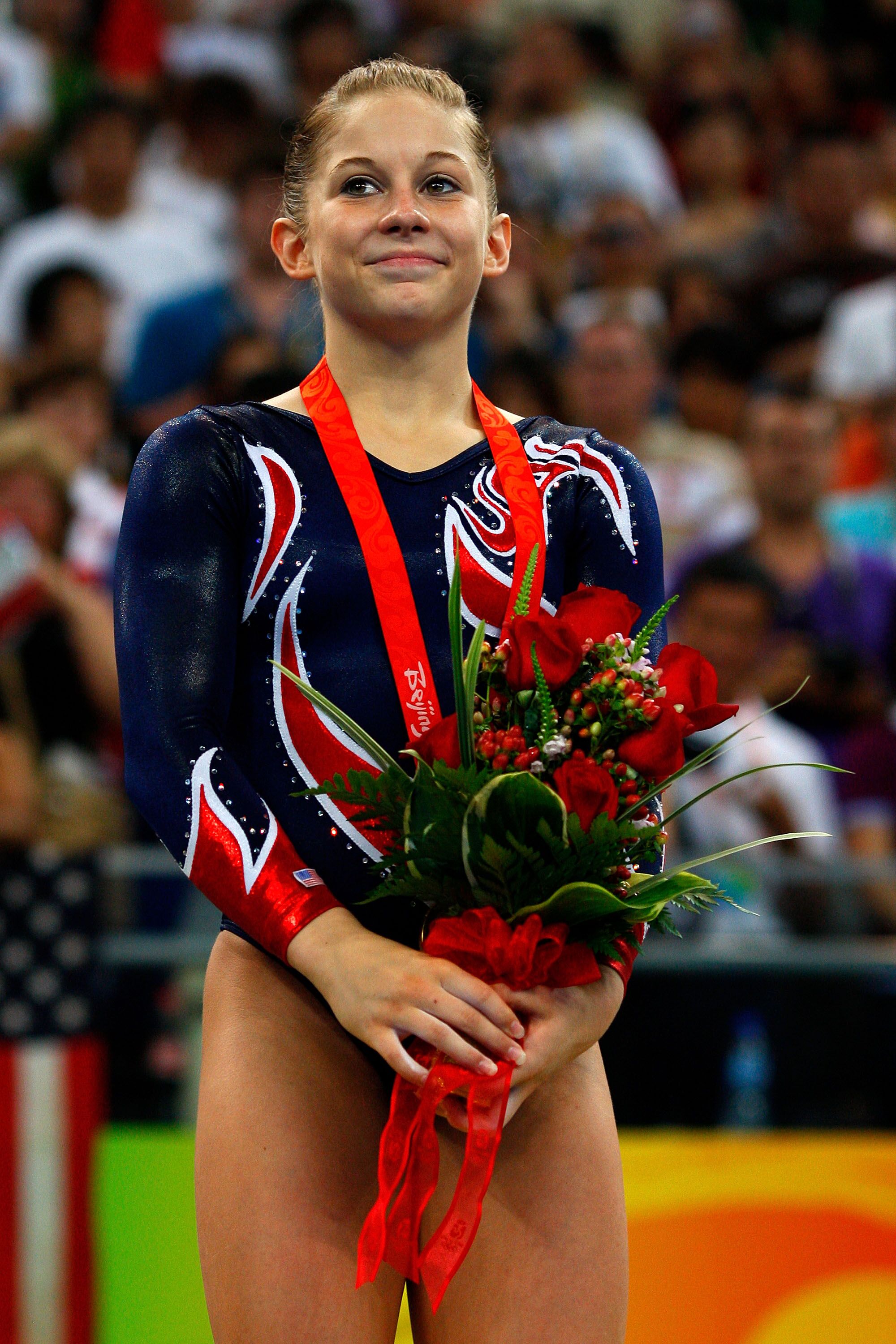 Shawn Johnson of the USA smiles as she stands on the podium during the medal ceremony for the Women's Beam Final at the National Indoor Stadium on Day 11 of the Beijing 2008 Olympic Games on August 19, 2008 in Beijing, China | Photo: Getty Images
The football long snapper is currently a free agent and has had the opportunity to play with various NFL teams. His most recent stint was with the Washington Football Team, formerly known as the Washington Redskins.
The 29-year-old Indianapolis-born football player was first signed as an undrafted free agent with the Kansas City Chiefs in May 2015.
Over the years, he moved on and signed with other teams, including the Seattle Seahawks, the Oakland Raiders, the Los Angeles Rams, and the Memphis Express. His stint with the Washington Redskins came in 2018 and ended less than a year later in August 2019.
THEIR BEAUTIFUL LOVE STORY
According to East's website, Johnson did a perfect 10/10 full twist into his life with the help of his older brother, Guy. Guy, who was an Olympic-caliber cyclist, introduced the two and the rest, as they say, is history.
What happens when two athletic powerhouses join hands? One look at this couple pretty much sums it up. The now-husband and wife reportedly spent time together in Nashville, where they built their beautiful relationship for a while. In 2016, the famous gymnast officially became Mrs. Shawn Johnson East.
The pair tied the knot on April 16, 2016, in Franklin, Tennessee, after being engaged for less than a year. The rustic-chic wedding had the bride and groom wed before over 300 guests, including friends and family.
THEIR MARRIAGE AND ITS CHALLENGES
Marriage, as many would agree, has its highs and lows. Some days are better than others, and other days darker than some. Despite being a happy and admirable couple, the Shawn Johnson-Andrew East dynamic duo has had its fair share of challenges.
In their first year of being married, the couple found that they had little time to spend with each other. Johnson revealed that they were stuck between balancing her Olympic duties and East's early cut with the Oakland Raiders, making it harder to even be in the same place at the same time together.
Thankfully, they got their house in order, but not long after, tragedy struck. In 2017, the former sportswoman revealed that she suffered a miscarriage. That was a challenging period for the couple, but they forged through and finally welcomed their first child in 2019.
THEIR ERA OF PARENTHOOD
On October 29, 2019, Shawn Johnson's baby daughter, Drew Hazel East, was welcomed into the world. Earlier this year, the husband and wife announced that they are expecting a second child.
In a recent interview with Today, East opened up about their secret to staying connected — making out time to bond with each other. He shared:
"That was some really good advice we got early on. There are so many things that happen after you have kids, and it's easy to lose touch."
With a 14-month-old energetic firecracker running around the house and another baby on the way, East said that he and Johnson have started prioritizing their bonding time more than ever.
While speaking to HollywoodLife.com, they admitted that they did not always have things all figured out. The parents of one, soon-to-be-two, confessed that they struggled to stay connected, especially after Drew was born.
The mandatory date nights and other such bonding exercises played a massive role in saving their beautiful relationship. If there is a cupid for the sports world, they certainly did a good job with this couple. This is a match made in athletic heaven!
Please fill in your e-mail so we can share with you our top stories!