Amy Roloff Slammed as Fans Believe She Doesn't Want Future Husband & Ex-spouse to Be Friends
During an episode of "Little People, Big World," Amy Roloff revealed that she was uncomfortable with her fiancé bonding with her ex-husband. Fans have since berated her for her views.
On Tuesday, the latest episode of "Little People, Big World (LPBW)" aired where Amy Roloff's fiancé, Chris Marek, suggested that they spend time with Amy's ex-husband, Matt Roloff, and his girlfriend, Caryn Chandler.
The conversation started with Marek recalling when he and Amy went over to the MC, and Matt showed them some sketches for the deck he was creating for Chandler. Amy couldn't recall the incident.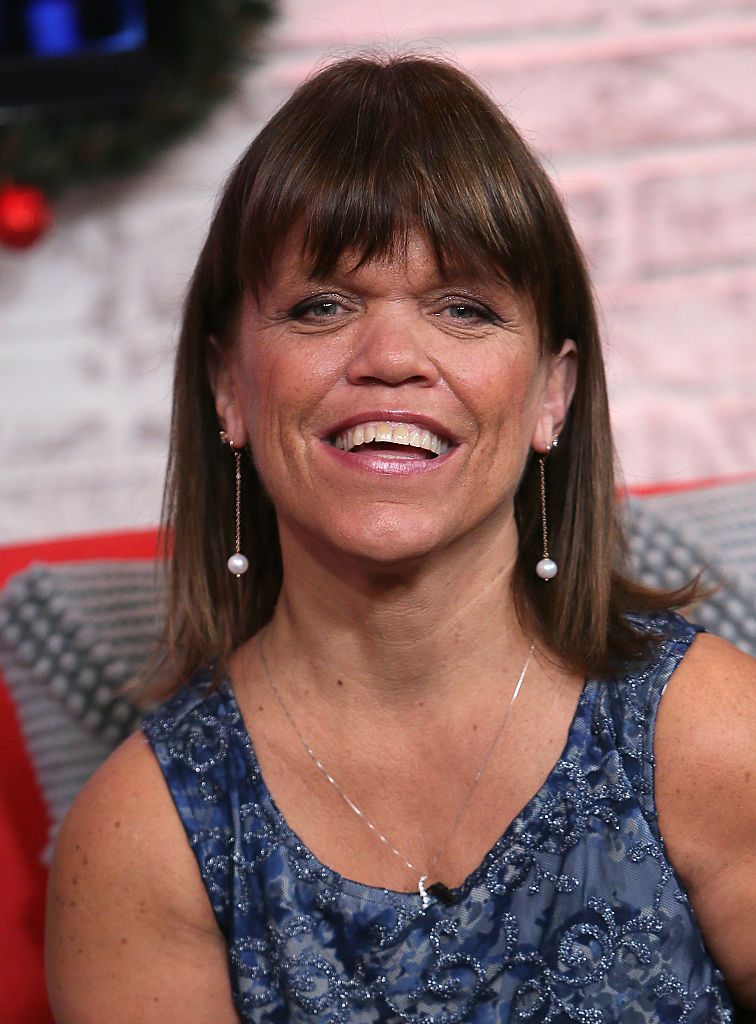 She told Marek that Matt probably only showed him the sketches, or she probably wasn't paying attention when he did. Her fiancé then suggested they take a look when in the couple's neighborhood.
Amy teased that they were like best friends who hang out. Marek confessed that Matt knew he liked "that sort of thing" and that he'd enjoy stopping by to have a look if his fiancée was okay with that.

Without much conviction, Amy said it was okay, but that led to Marek asking if she was sure. Still not very committed to the idea, Matt's ex-wife said she was sure they could pop in for a visit.
In a confessional, she said she wasn't a fan of visiting Matt and Chandler. She felt it was weird to her and too close for comfort, and her fans were quick to scold her on social media because of similar views in the past.
Before the 4th of July, Amy shared several images of her and Marek hanging out with a group of friends for a date night outing. She didn't mention Matt in the post but, fans swarmed to talk about him, with one person writing:
"Amy, get over yourself and you[r] pass [sic]with Matt."
Another person noted how horrible Amy had been to Matt when they were still married. The fan hoped that the reality star would be nicer to Marek and shared their surprise that Matt had stayed married to her for so long.
Someone else felt Amy was being insecure about her fiancé bonding with her ex-husband and felt the star's true colors were showing. Another commenter thought the television personality wanted Marek to "hate" Matt.

The fan felt the two men bonding was good for all involved and that Amy was petty. Another person thought Amy talked too much about her past life on Roloff farms and that Marek would get tired of hearing about it.
A social media user also felt the reality star was still bitter towards her ex and needed to heal because Matt was trying to make peace. The former couple filed for divorce in 2015 after being married for 27 years.

They share a daughter Molly, 27, and sons, Zach, 31, Jeremy, 31, and Jacob, 24. Amy met Marek in 2016 at a paint and sip singles mixer, and they announced their engagement a couple of years later in 2019.
He confessed that they saw commitment in different ways…
She and the realtor are currently preparing to get married during the late summer of 2021. Early in season 8 of LPBW, Amy and her fiancé found out that their dream wedding would be too expensive than expected.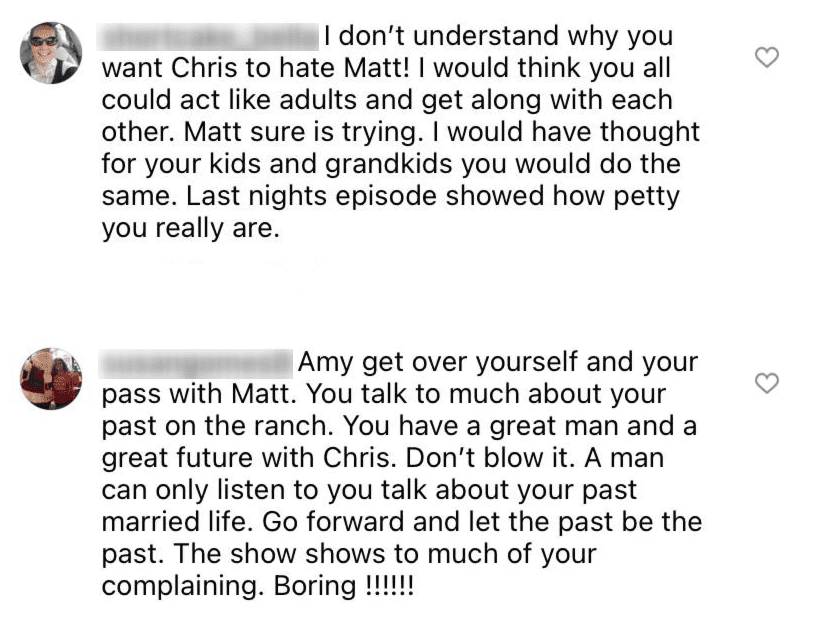 They then set out to explore new ways to cut costs. That's when Matt stepped in to save the day by suggested that the couple get married on his property, the Oregon-based Roloff Farms.
On a June 29, 2021, episode, Amy confirmed that their wedding venue would be Roloff Farms. For their part, Matt and Chandler went public with their relationship in 2017, and they might be discussing marriage too.
Matt and Amy's relationship started dwindling publicly in 2007 when he first noted his and his wife's differences in his book "Little Family, Big Values: Lessons in Love, Respect and Understanding for Families of Any Size."
He confessed that they saw commitment in different ways, and in 2013 tensions began rising towards Thanksgiving, and he moved out to the guest house. The pair settled on separation in early 2014.