John Travolta's Heart Was Shattered Twice after Losing a Lover & Kelly Preston to the Same Fatal Disease
American actor and singer John Travolta had his heart broken twice after losing two of his greatest loves, most tragically. The actor lost his wife Kelly Preston and a previous lover to the same disease 43 years apart.
American actor John Travolta had sadly had to grieve the loss of those dear to his heart. Over the past decades, the star has lost some family members, which wrenched his heart multiple times.
On Sunday, July 12, 2020, John lost his wife, Kelly Preston, after two years of battling breast cancer, she was 57 years old. Many may not know that he also lost a previous lover, Diana Hyland, to the same disease.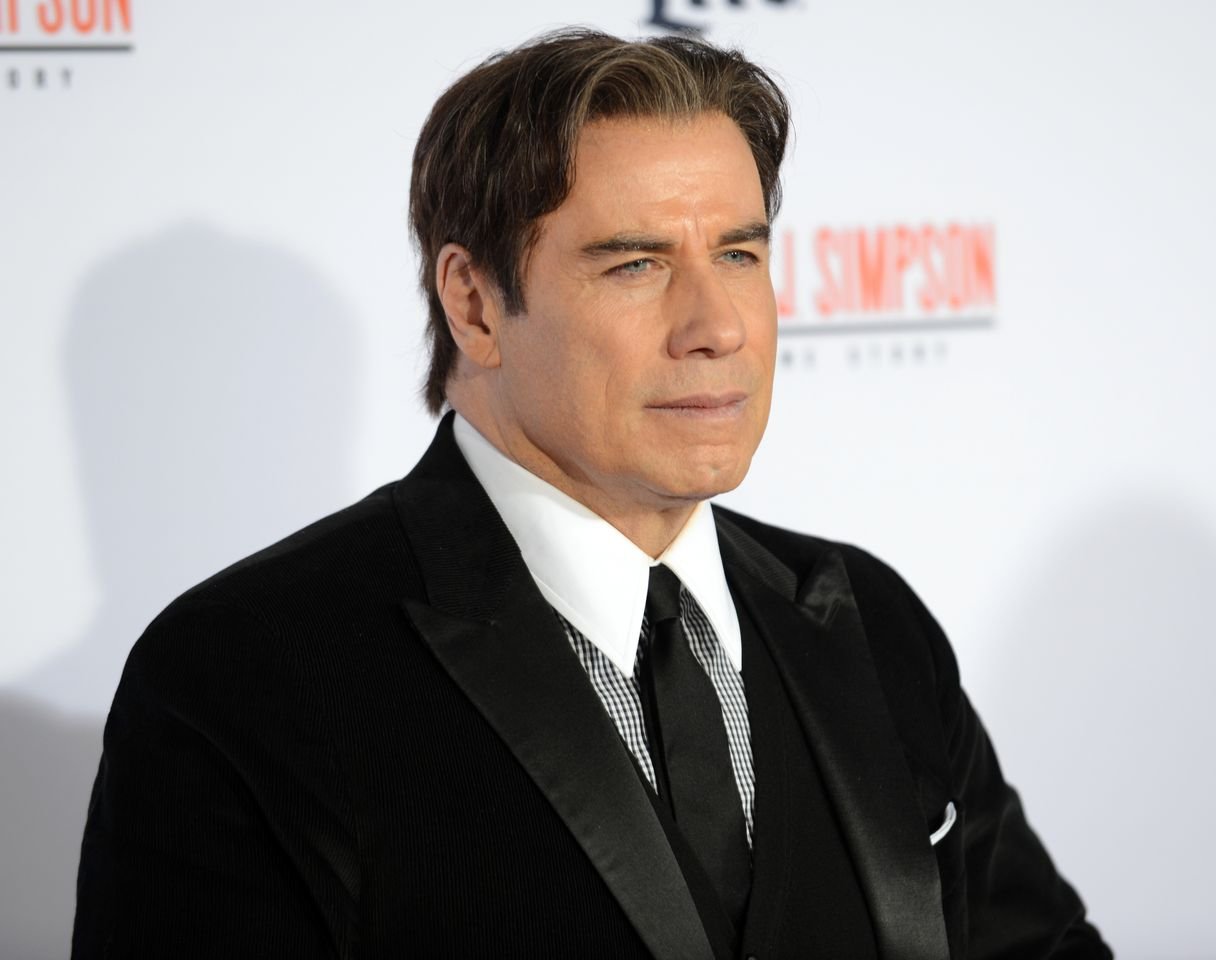 JOHN'S TRAGIC LOSSES
More than four decades before the death of Preston was announced, John had once mourned a previous lover, Diana Hyland, after a similar struggle with breast cancer. Hyland passed away at 41 while John was 23.
She was an actress famous for her roles in the 1965 movie "Burke's Law" and "Smoky" in 1966. John once stated during an interview with People that she had undergone a mastectomy two years before her death.
Diana Hyland was also in the Twilight Zone episode "Spur of the Moment" #MeTVInvaders pic.twitter.com/mwngb9OhiS

— MeTV (@MeTV) August 30, 2020
While mourning his girlfriend in 1977, John noted that the last months of Hyland's life were filled with lots of love. He also stated that his time with her was most remarkable, and before they met, he didn't think much of successful relationships.
John proposed to Preston on new year's eve back in 1990 at the Palace Hotel restaurant in Gstaad, Switzerland.
John Travolta Lost Girlfriend Diana Hyland to Breast Cancer Decades Before Kelly Preston's Death https://t.co/0yNuTk3ijC

— MSN (@MSN) July 13, 2020
THE TIME OF GRIEF 
In January 2009, John and Preston mourned the death of their 16-year-old son Jett Travolta and reports showed that the couple would likely turn to Scientology for support. 
As fans and families sympathized with the couple over their loss, Lisa Marie Presley, a believer of the religion Scientology, took her time to defend the faith while she extended her condolences.
John Travolta and Kelly Preston paid tribute to their son Jett Travolta on what would have been his 27th birthday, but he passed away when he was 16. 💔https://t.co/CX9Dgp6Nsk

— E! News (@enews) April 13, 2019
Presley noted that some people were using Jett's death as a means to condemn the religion. She stated that the idea that Scientology doesn't allow medical care is false, and John and his wife did their best to see that Jett got the best care.
John was introduced to the faith by Hollywood's Joan Prather in 1975. Once speaking on ABC News, the "The General's Daughter" actor noted that he had so much insecurity and sadness all around him, but Scientology helped him.
John Travolta shared a loving tribute for his late son, Jett Travolta.https://t.co/TxK1d950ss

— Good Morning America (@GMA) April 14, 2021
The religion also helped him deal with the death of his parents and deceased lover, Hyland. Reports also showed that Preston had adopted Scientology before she met John. She was introduced to the religion by acting coach Milton Katselas in 1985.
INSIDE PRESTON'S LIFE AND DEATH
Preston was born on October 13, 1962, in Honolulu, Hawaii. She studied acting at the University of Southern California and started her acting career in 1985. She has starred in several movies like "For Love of the Game" in 1999 and other hit movies.
She had 3 kids Ella, 20, Benjamin, 9, and Jett, with co-actor John. Preston's last social media post showed her appreciating her husband John on father's day. She elaborated the day with heartwarming photos of the family and a caption that read: 
 "Happy Father's Day to the best one I know, we love you."
During an interview with People, a family representative revealed that Preston chose to keep her fight with breast cancer away from the public's eye. She had been privately undergoing medical treatment for a while, supported by family and friends.
When Preston passed away, John noted that his wife was strong, and she fought till her last breath. He further appreciated the medical practitioners at MD Anderson Cancer Center who help her during the trying time.
A few months after the tragic death of Preston, John opened up about his healing processes. He noted that the best way to support a person who had just lost someone is to let them "live it." John said:
"Mourning is individual, and experiencing your own journey is what can lead to healing." 
She will always be loved. ❤️ We remember Kelly Preston's life and legacy on the one year anniversary of her passing. (📷: Getty/Instagram) pic.twitter.com/qWGUMDX6SI

— E! News (@enews) July 13, 2021
JOHN AND PRESTON'S ROMANCE
John and Preston met in 1987 while working on "The Experts," and after a while, the two got romantically involved. John proposed to Preston on new year's eve back in 1990 at the Palace Hotel restaurant in Gstaad, Switzerland.
They tied the knot twice after their engagement. Over the years, Preston and John had crossed many milestones together and made headlines with their sweet display of affection.