John & Ella Travolta Pay Touching Tribute to Kelly Preston on 1st Mother's Day since Her Death
Actor John Travolta and his daughter Ella Travolta took to their respective Instagram pages to pen touching tributes to the late Kelly Preston on Mother's Day.
Actor John Travolta celebrated Mother's Day on Sunday by paying tribute to his late wife, Kelly Preston. Yesterday's celebration marked the first Mother's Day since Preston died from cancer at 57 on July 12, 2020.
In an Instagram post, John shared two pictures of himself and Preston posing with their three children. The first picture showed the actor and his late wife posing with their daughter, Ella Bleu Travolta, 21, and newborn son Benjamin Travolta, now 10.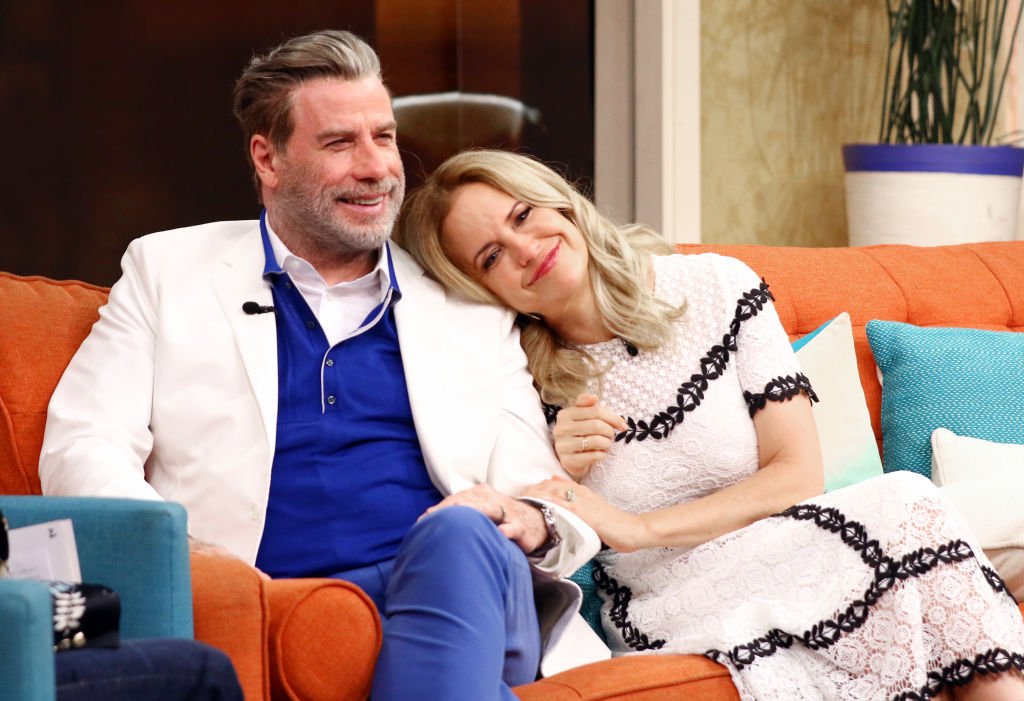 The second snapshot showed the sweet couple posing with their firstborn son Jett Travolta, who died at 16 in January 2009. Jett was autistic and suffered seizures since his childhood.
In the caption to his post, John referred to his late wife as "Dearest Kelly," adding that she brought three of the most wonderful children he has ever known into his life. He added:
"Thank you. We love and miss you. Happy Mother's Day." 
John and Preston's only daughter, Ella, also paid tribute to her late mom with an emotional post on her Instagram page. She shared a rare picture of herself and Preston, all smiles as they posed for a snap.
Despite mourning the late Preston, John and his daughter continue to carry on with their daily lives the best way they can.
In the post's caption, Ella thanked her mom, who she referred to as "Mama," for all she did for them and the world. She added that she misses her and loves her very much, adding that her smile, warmth, and love are everlasting.
In the concluding part of her post, Ella wished all moms a happy Mother's Day. Since Preston's passing, John and his kids have done well to keep her memory alive. He and Ella have posted about their late wife and mother at different times on social media. 
Grieving a loved one can be difficult and may take forever to get over. John opened up about his grieving process during a reported interview.
The "Grease" star said mourning is a personal journey and that experiencing one's own journey eventually leads to healing. He further added that the most important thing people can do to help those mourning is to let them live it. 
Despite mourning the late Preston, John and his daughter continue to carry on with their daily lives the best way they can. Last month, Ella turned 21, and her proud dad paid tribute to her with a heartwarming birthday message. 
Taking to his Instagram page, the star actor shared a sweet
portrait of Ella
smiling and described her in glowing terms, adding that he
adores her
. There are no doubts about that.