Fans in Awe of Serena Williams' Little Daughter Adorably Posing with Hair Puffs & Pink Dress in Front of London View
Serena Williams' adorable daughter Olympia Ohanian wowed her teeming fans with a delightful picture she shared on her Instagram page on Monday. 
Tennis star Serena Williams and her husband Alexis Ohanian are parents to an adorable daughter named Olympia Ohanian, who they welcomed on September 1, 2017. 
Since Olympia's birth, fans have continued to be wowed with every one of her pictures or videos they see on social media. The cute tot also has an Instagram account, where she has over 600k followers.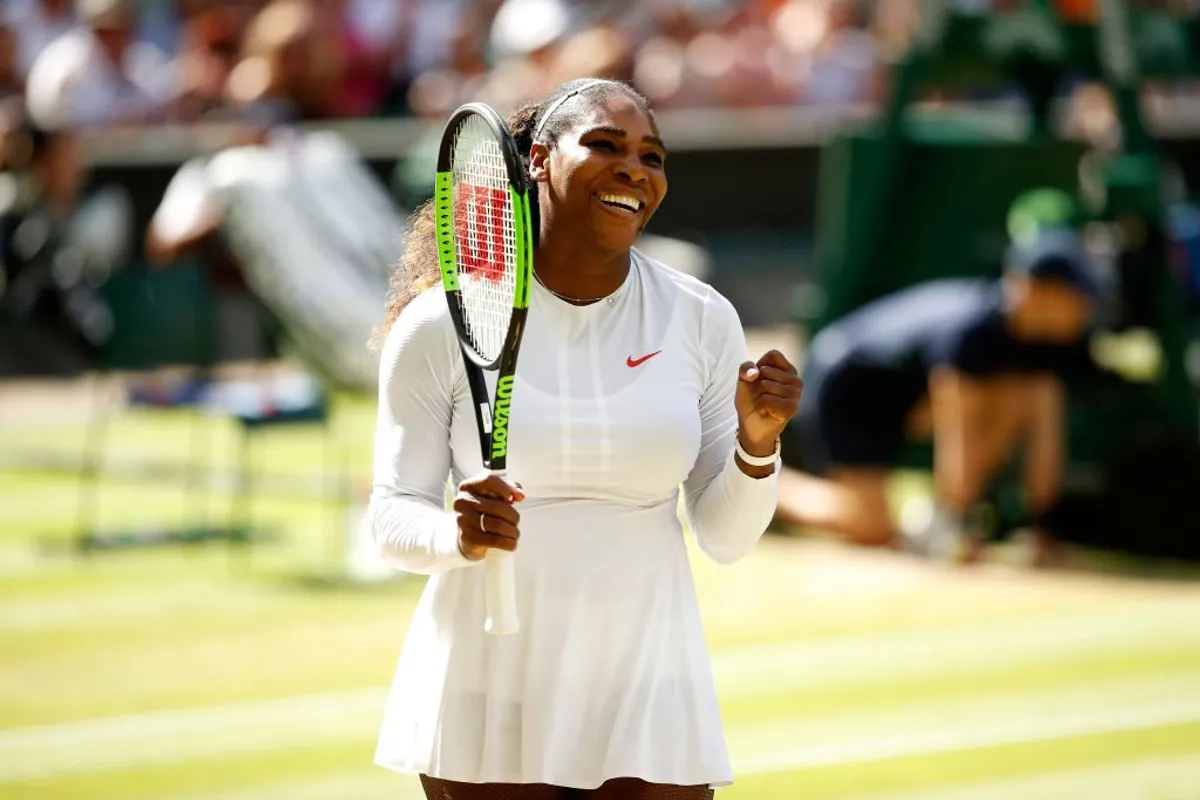 Olympia's Instagram page is regularly updated with pictures and videos of some of her memorable moments. Each of her posts brings smiles to her fans' faces, which is not utterly surprising as she is such an adorable girl. 
On Monday, Olympia delighted her fans with yet another post on her Instagram page. She shared a picture that showed her posing in front of London View. 
In the snapshot, the three-year-old wore a pink sleeveless dress and smiled in the most heartwarming way while making a peace sign with her right hand.
The adorable tot styled her hair into puffs and tied pink hairbands around each puff. She posed like an experienced model with her left hand at her back while her legs spread apart. 
Many fans commented on Olympia's post and expressed their love for her. One fan found the little tot's hairdo impressive and said they love it when she rocks hair puffs. 
The Reddit co-founder shared a picture of his family's pet chickens and revealed that Olympia named all of them.

A second fan said Olympia is a natural future model, while a third person noted that the cute girl is getting so tall and beautiful. Another Instagram user also noted Olympia is so tall already while a fifth fan gushed about her cuteness. 
Since giving birth to Olympia, Williams has been candid about her motherhood experiences. In 2018, she told Essence that a then-11-month-old Olympia is a classic Virgo because she likes order and is a perfectionist. She also said: 
"I hope she doesn't kill me in a few years, but the second she has a potty in her diaper, she's miserable."

She further revealed that Olympia was particular about her food and cleanliness at ten months old. Williams, who mentioned that her greatest fear is not being there and around enough for her daughter, has a close bond with Olympia, which started since the latter's birth. 
The mother-daughter duo loves twinning with every given opportunity. Earlier this month, Williams caused a stir when she shared a picture that showed her and Olympia clad in matching pink loungewear sets. 

Olympia's sweatshirt had "I got it from my mamma" written on it, while Williams' sweatshirt had "Mama" emblazoned. Fans went wild with excitement at seeing the adorable photo and expressed love for the cute duo. 
In June, Olympia showed she has what it takes to follow in her mom's footsteps as she donned a mini version of Williams' iconic Australian Open outfit. Her dad, Alexis, shared a picture of her in the outfit on Instagram.
Unsurprisingly, the picture generated many reactions, including from Williams, who joked that her husband should have saved the post until she and Olympia were side by side in the same outfit. 
Alexis also shares a close bond with his adorable daughter, who is named after him. He also updates his social media feeds with posts about Olympia. 
In March, the Reddit co-founder shared a picture of his family's pet chickens and revealed that Olympia named all of them. Of course, being a "PAW Patrol" fan, it was not a surprise that Olympia named one of the chickens "Chickaletta," one of the characters in the cartoon series. 
Olympia named the other chickens Bum Bum, Minnie, and Daisy. Minnie and Daisy are named after "Minnie Mouse" characters, while the inspiration for the Bum Bum remains a mystery.