Gabby Sidibe Flaunts Slimmer Physique Near Cool Future Father-in-Law in New Selfie
Recently, "Empire" star Gabby Sidibe showed off her slimmer body while wearing a red top and a beautiful skirt. The snapshot was shared on Instagram, and fans could not stop gushing over the star.
Gabourey Sidibe is an actress and author. She started her career by featuring in the 2009 film "Precious," which earned her an Oscar nomination. The 38-year-old is also famous for her role in "Tower Heist" and as Becky Williams in "Empire."
Sidibe, who once said, "I'm tired of being told I'm less than someone else. I am not. I'm amazing," has proven to be indeed amazing by climbing the ladder of success in the movie industry with awards to her name.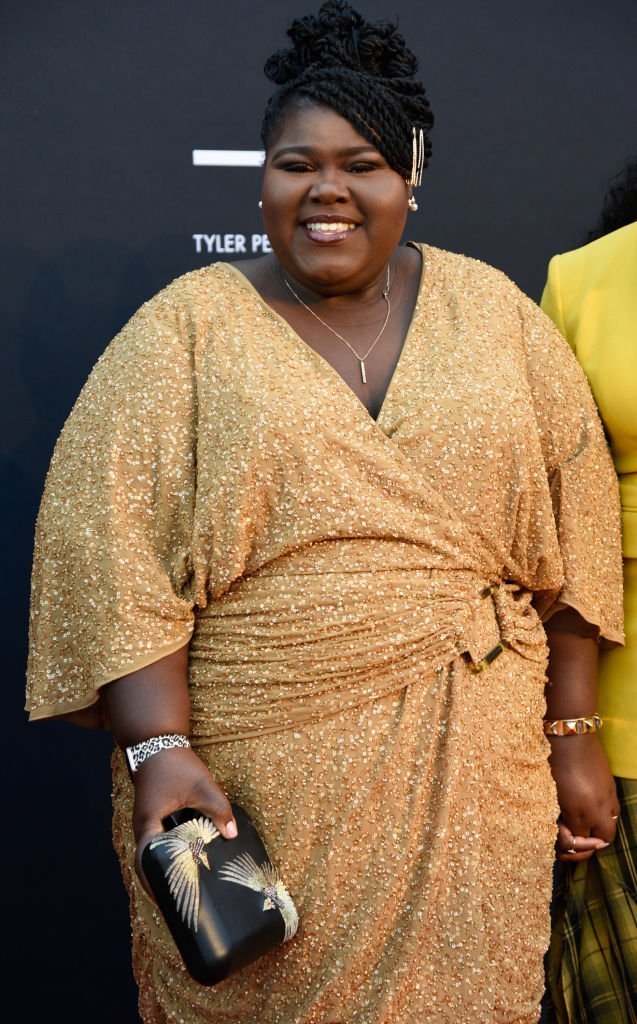 SHOWING OFF HER SLIMMER PHYSIQUE
Three days ago, Sidibe shared a lovely snapshot of herself on her Instagram page. In the photo, the award-winning actress was clad in a sleeveless red top, paired with a gorgeous African print long flowing skirt. 
Sidibe looked slimmer than usual as she rocked curly black braids with a beautiful brown headband; she finished off the look with matching sandals, a wristwatch, and a pair of white glasses, giving off a cat look vibe.
The snap, taken in front of a mirror, showed Sidibe's future father-in-law standing just a few feet behind her. The post was captioned: "Street Wear."
Fans and followers could not stop going on and on about how gorgeous the "Precious" star looked in the comments section. While many tagged Sidibe as fine, others talked about her future father-in-law lurking in the background.
Of course, Sidibe's fiance, Brandon Frankel, who seemed happy to see his dad in his future wife's post, was not left out. He commented on his father's appearance, and a reply from Sidibe stated that her boo's father got her back.
A user also posed a question to Frankel. She asked, "That's your dad?! He looks like he's been 'cool' forever😍!" Frankel responded that the man in the picture was indeed his dad and a pretty cool one at that.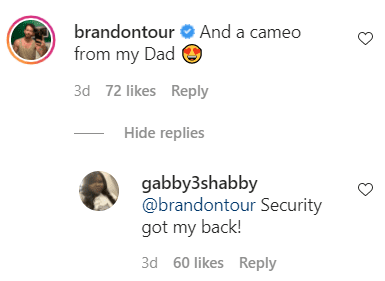 SIDIBE AND FRANKEL'S LOVE STORY
Sidibe has had it rough in the love department, and due to this, she vouched to be less accommodating to men. However, her stance changed after she met Frankel.
In an interview with The Daily Beast, the icon explained that she had made up her mind to neither cook for men nor take care of them. Shortly after her decision, she found love in the arms of the branding and marketing expert.
Sidibe and Frankel began their relationship in 2019, and since then, the pair have constantly shared adorable moments with their social media lovers. On November 24, 2020, the 38-year-old took to Instagram to announce the news of her engagement.
In the caption, the author said it was weird that people thought she and Frankel were already married. However, she was excited to hold him forever. The branding expert also shared the news on his page, adding that he loved his woman to the moon and back. 
Although there has been no official announcement of a fixed wedding date, there have been rumors that the lovebirds might have tied the knot already.
These speculations were made after the duo was spotted having a romantic dinner date in Beverly Hills. Sidibe and her man were seen donning wedding bands. The speculations have not been confirmed, but fans are optimistic that things will turn out great between the lovely duo. 
SIDIBE'S STRUGGLES WITH WEIGHT
Even though Sidibe had attained sustainable heights, she is not shy to take her fans on a journey down memory lane, and sometimes, this includes the low points in her life.
In an Episode of "Peace of Mind With Taraji," the star actress recalled when she struggled with bulimia, which led to her being overweight. While the "Empire" star battled with the eating disorder, she made conscious efforts to shed some weight.
In 2016, Sidibe underwent weight loss surgery, which eventually turned out to be great. Now and again, the raving beauty makes it a point to flaunt her slimmer physique on social media.