'Facts of Life' Actress Kim Fields, Her 2 Sons & Husband Are Family Goals Smiling Together Near Waterfall
"Facts of Life" star, Kim Fields is loving being a doting mom to two sons and an adorable wife to her husband, Christopher Morgan. The happy bunch doubles as family goals as they spend time together exploring nature's beauty.
The delectable Kim Fields became a household name after she played Tootie, in 1979's "Facts of Life;" one of the nation's hit shows at the time. After that, she went on to act in other TV productions like "Living Single," and "What to Expect while Expecting."
Kim was born in New York into an acting family; her parents were entertainers Chip Fields and Tim Pelt, making it easier for her to associate with the craft.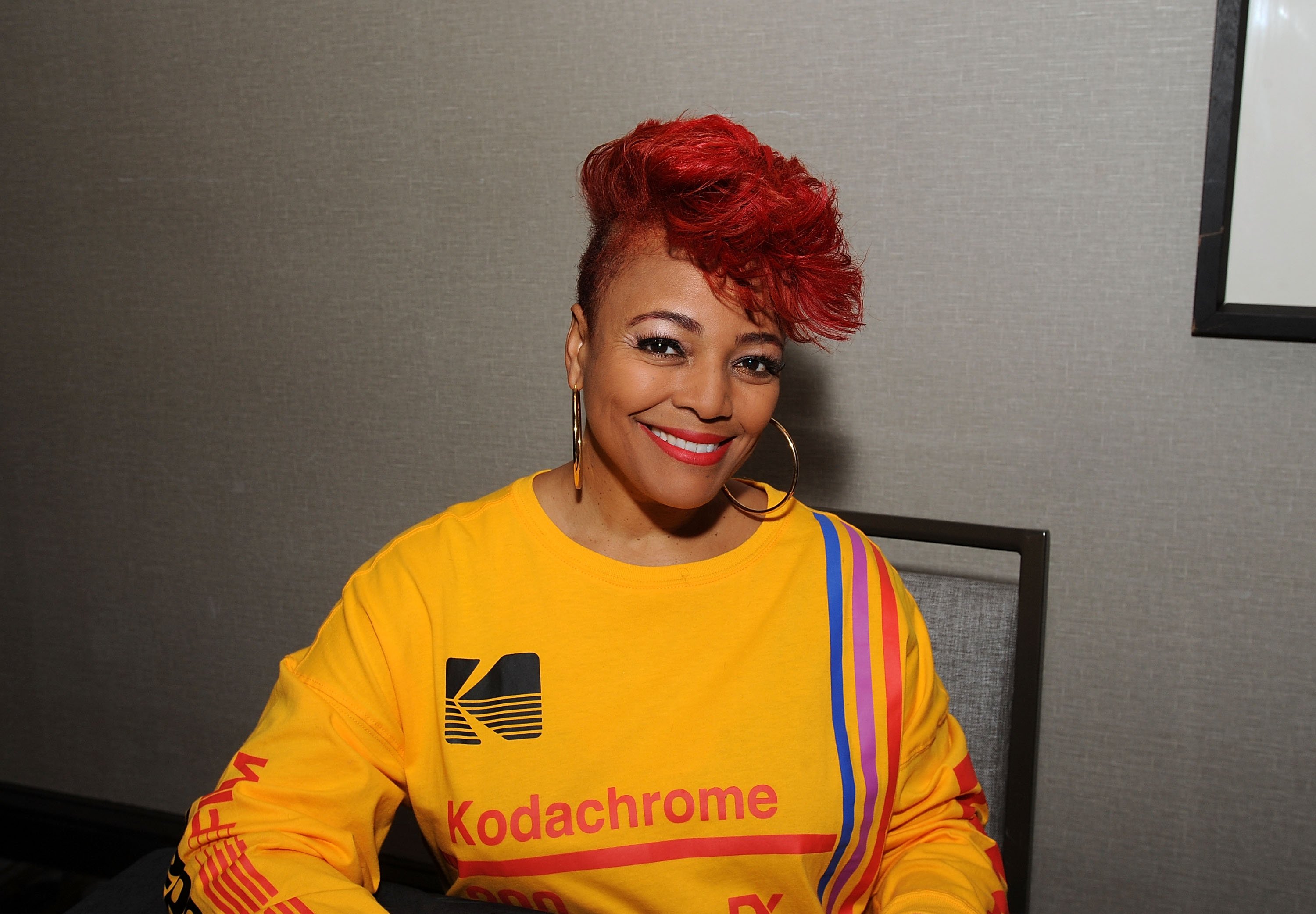 From acting, Kim began directing and has since built a successful career. These days, she busies herself with appearing on "The Real Housewives of Atlanta." 
She is also making a lot of family memories with her two sons, Sebastian and Quincy, and her husband. Catch a glimpse of everything about the famous Kim Fields whose family projects goals!
CREATING MEMORIES WITH FAMILY
Kim Fields' family of four knows how best to have memorable and happy moments. They do not live extravagantly but still enjoy a wealth of love and affection.
The onscreen star's husband, Christoper Morgan, recently shared a selfie of the clan during an outing. They appeared happy as everyone wore cheerful smiles across their faces.
The family photo showed that Kim and her pack visited a waterfall; they all sported an explorer's outfit— the boys were decked in round neck shirts and hats, except for their eldest child, Sebastian, who had no cap on. 
For the selfie shot, the mother of two rested compassionately on Sebastian's chest and dropped a hand on Quincy's. Morgan held the camera and still stood close to his family. He captioned the priceless moment:
"This is us. Today was epic!! Grateful for my family. They are my everything."
Hundreds of fans admired this beautiful family moment, and a few dropped sweet comments applauding their impressive family goals. Kim is also a loving mom who showcases her escapades with her boys.
JOURNEY TO MOTHERHOOD
The journey to motherhood was easy with the couple's first son, Sebastian. However, when they decided to add to the pack,  they suffered a few miscarriages.
Kim and Morgan got married in 2007, and after their first child, they tried for two years to have another but unfortunately, lost two babies. Infertility made her believe that menopause was at work and that there was no possibility of having another child.
After a few disappointments and resolutions, Kim began feeling unwell; she took a trip to the hospital thinking it was a flu, only to discover that she would be a second-time parent at age 44!
The couple was delighted and nicknamed their son "a miracle baby." When he was born, even Sebastian, a 6-year-old at the time was happy to welcome his little brother, and the actress proudly shared photos of her child. 
WHO IS FIELDS' HUSBAND
Like his wife, Morgan is also into the entertainment industry. Although his credits might not be voluminous, he has showcased a great talent in diverse areas like singing, dancing, and acting.
The father of two is an excellent singer, dancer, and actor who performs his act in church, on the Broadway stage, and in the films named "Romance & Cigarettes," and "Kiss Me, Kate," and on the reality TV show "The Real Housewives of Atlanta."
RUMORS ABOUT MORGAN'S SEXUALITY
As expected from all reality TV shows, the cast of  "RHOA" thrills fans with lots of drama and feuds from the women. In 2016, one of the show's cast members, Kenya Moore, was involved in a dispute with Kim.
The former had chit-chatted with other co-stars, revealing that there has been a rumor for several years concerning Morgan's sexuality.
Moore stated that the gossip mills accused their colleague's husband of being gay. This did not go down well with Kim, who expressed her fury. Morgan went on to deny the claims, adding that they were just made-up stories by the "RHOA" star.