Family of Teen Who Survived Florida Building Collapse Claims Association Knew High-Rise Was 'at Grave Risk'
After a devastated teenager lost his mother due to the Florida condo collapse, his family took the situation into their own hands, essentially blaming the condo association for the death of their loved one.
Last month saw the crumbling of the Champlain Towers in Miami, Florida. The family of 15-year-old Jonah Handler, who survived the incident, claim that the condo association knew that the building was "at grave risk."
While Jonah survived, his 54-year-old mother, Stacie Fang, passed away at the hospital on June 24, 2021. This was after she and her son somehow managed to survive a free fall from their condo located on the tenth floor.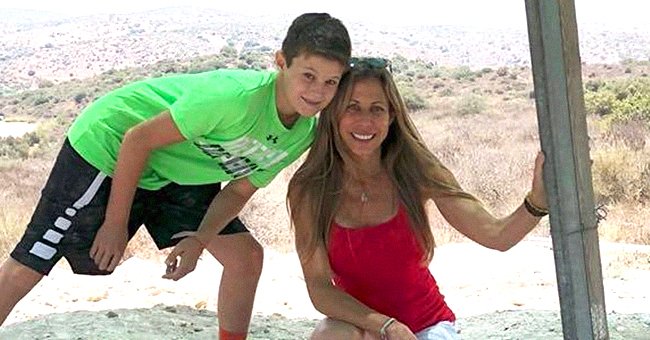 The grieving relatives have since taken legal action against the association for their alleged neglect. This lawsuit was filed by the teenage boy's father, Neil Handler, and his uncle Kevin Fang.
The papers outlined Stacie's passing and went into detail about the suffering incurred by Jonah as well. This included his physical injuries, exacerbation of previous injuries, and issues concerning his mental and emotional state. 
The suit also indicated the monetary implications of treating the young man. This all occurred, it alleged, due to the association's choice to ignore previous and dire warnings, claiming that they were well informed about the: 
 "Widespread structural damage."
They referenced an engineer's report from 2018 that provided evidence of this purportedly unaddressed problem. They insisted that the association knew about the Champlain Towers' highly possible risk of crumbling down. 
It was recently reported that, as search efforts continue, the death toll from the collapse has risen to 90. Seventy-one of these individuals have been identified, while 31 casualties have still not been found. 
A 7-year-old boy handed out sodas to first responders at the collapsed Champlain Towers.
Police, detectives, and crews worked tirelessly in conjunction with one another. They recovered victims from the debris and returned all personal items to the relevant families, among other efforts.  
Recovery workers vow not to let up in Florida condo collapse https://t.co/MxRF8De2vr pic.twitter.com/RlRn2pltDf

— WFLA NEWS (@WFLA) July 8, 2021
Miami-Dade County Mayor Daniella Levine Cava took a moment to thank all international crews that traveled from various locations to aid the situation. She explicitly expressed gratitude towards an Israeli team:
"We especially wanted to salute the Israeli team before they're departing today." 
The County Mayor commended them for their heartfelt assistance. Cava recognized their persistence in aiding all those who have suffered as well. 
Garland, Grapevine firefighters part of mental health support at Florida condo collapse https://t.co/3LS94QmKSd

— Dallas Morning News (@dallasnews) July 15, 2021
These crews and detectives are not the only heroes attempting to aid this dire situation. Recently a 7-year-old boy handed out sodas to first responders at the collapsed Champlain Towers.
After battling smoke and fire, firefighters were weary and tired; one boy managed to put a smile on their faces as he gave them sodas and candy. Although tragic, a renewed faith in humanity has sparked out of this incident.