Salon Owner Sells Business to Employee for $1, She Had Been Working There for 15 Years
Paying a measly $1.00, Kathy Moura went from hairstylist to business owner, but you might wonder why the previous owner sold it for such a low price. According to him, it was simply because of their beautiful friendship.
79-year-old Salon owner Pio Imperati in New Haven, Connecticut, chose to sell his business Pio of Italy Hair Studio to one of his employees for only $1.00. The lucky recipient was Kathy Moura. 
Moura, who previously worked as a hairstylist at the establishment for over a decade, expressed her excitement. She was explicitly enthralled to become the first person within her family to be a business owner.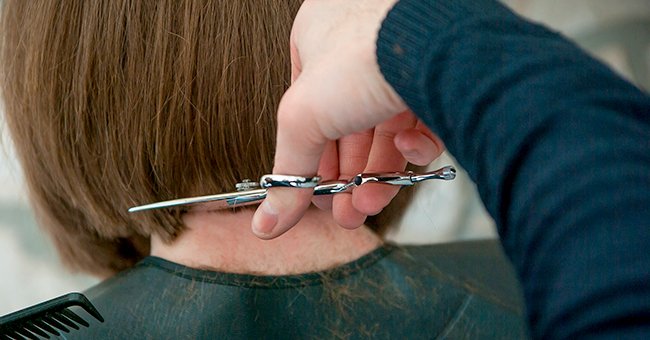 Bordering on 80-years-old Imperati now works for his former employee at his previously-owned hair salon. Speaking about why he sold it to her, the businessman said that she is excellent at her job, kind and also expressed:
"I sold it to her for $1 so we would remain friends."
Imperati also had some compliments to share about her former boss. The 32-year-old stated that he cares for everyone at the salon, constantly pushing those working in the studio to grow and thrive. 
The ex-hairstylist will be paying the 79-year-old rent. However, this means she does not have to purchase costly supplies and equipment, among other expenses. 
A video of a student at Florida A&M University giving his clothes to a homeless man went viral. 
Moura just finished technical school when she began working at the hair salon.  The now-business owner was struggling to find a job with no experience, but Imperati gave her a chance. 
This hair salon is considered somewhat iconic. The former owner has built up a steady stream of clientele that Moura will inherit. 
For around the space of 56 years, this tenacious senior citizen has been involved in a variety of businesses in many different locations. 

Imperati is not the only individual to have sold his business for such a low price. In 2014, Michael Lee shared that he and his partner were selling their business called Print Squares business for a dollar, explaining:
"But the truth was this, we didn't have the time or energy to continue with Print Squares." 
They stated that this pulled them back from taking the business where they always wished to take it. The partners wanted to give it to someone who had this time and energy so that they could genuinely build it up.
Sometimes generosity can extend beyond selling a business for a dollar. Recently, a video of a student at Florida A&M University giving his clothes to a homeless man went viral. 
Someone used their camera to tape the unknowing Jabari Richardson getting out of his vehicle to give a homeless man clothes and a pair of shoes. From business owners to students, kindness abounds.