LL Cool J's Wife Simone Poses in Striped Blue Top & Jeans While Enjoying Luxurious Yacht Ride in Monaco
Simone Smith recently traveled to Monaco with her husband, rapper LL Cool J, and stunned fans with her stylish ensemble during their luxurious vacation. Check out her awe-inspiring photo. 
Jewelry designer Simone Smith recently visited Monaco with her husband, acclaimed rapper LL Cool J. The power couple, who have been married for 26 years, enjoyed the beautiful country with their circle of family friends. 
Everyone in her group dressed impressively while enjoying breathtaking sceneries in Monaco, but Smith's chic style stood out. She posted her gorgeous look on Instagram.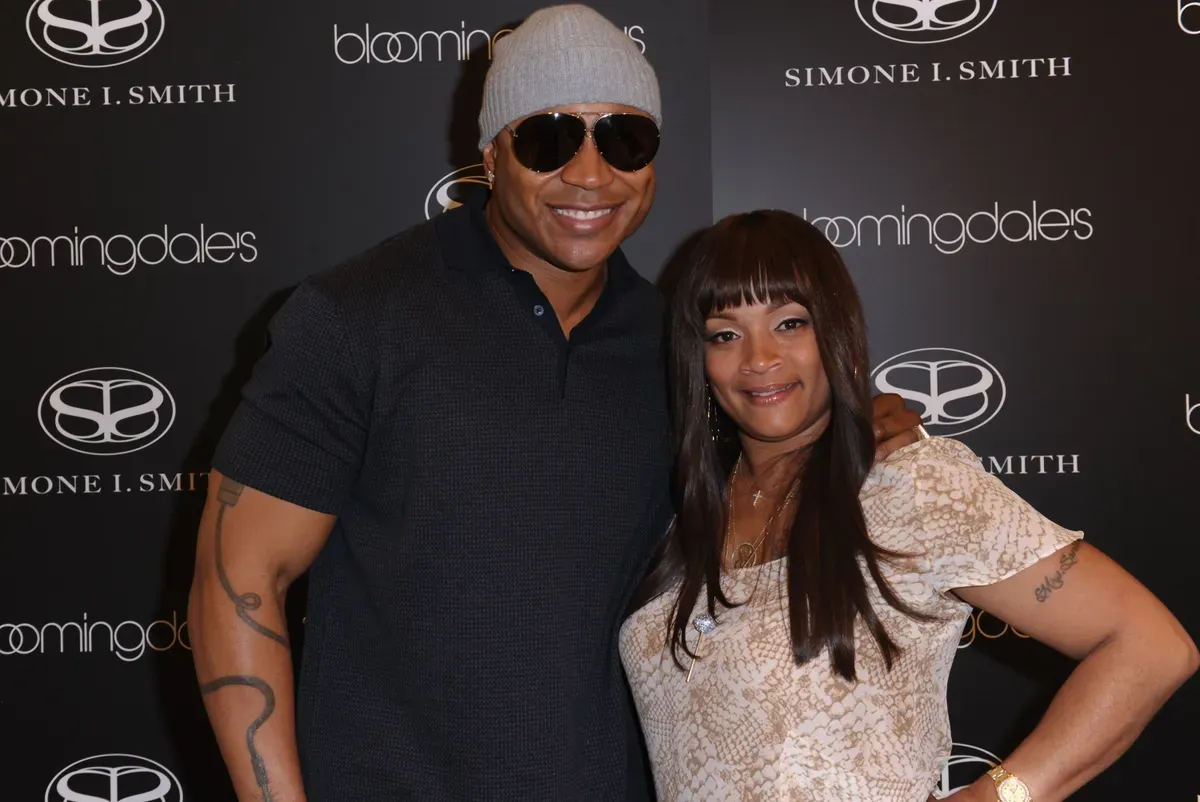 Inspired by the beautiful waters of Monaco, Smith dressed in a striped blue shirt and tattered dark blue jeans. She posed stylishly onboard a luxurious yacht. She wrote in the caption:
"Mood: Blues for days but in a good way! 👖💙"
Sitting beside her woven bag and a fuzzy pair of slippers, Smith protected herself from the sun by wearing a Gucci hat. Her long braids cascaded down her chest and to her thighs.
The stylish mom of four sent fans into a frenzy with her radiant look. Other appreciative followers commented that they all loved Smith's tattered jeans, which she rolled up to her ankles. 
Smith has been cancer-free for 15 years.
"I absolutely love your style of dressing!" a follower gushed, adding that Smith's sense of style was inspiring. Another commenter chimed in, saying she loved the jewelry designer's vibe.
Smith posted more photos from her trip, showing her having dinner dates with friends, including retired NBA star Magic Johnson with his wife, Cookie, and Samuel S. Jackson and his wife, LaTanya.
Not only did the whole group enjoy shopping and eating sumptuous food, but they also had a blast visiting beautiful spots in Monaco. They sailed to other neighboring countries such as Greece and Italy. 
Actress Holly Robinson Peete and her husband, former football star Rodney Peete, joined the group's escapade, as did actress Vanessa Calloway and her husband, Anthony Calloway.
The luxurious getaway looked rewarding for the couples. The trip was a well-deserved break for LL Cool J and his wife, who had been working non-stop in their respective careers.
Apart from LL Cool J's illustrious career in the music scene, he has also pursued acting. Meanwhile, Smith is running a self-named jewelry business that she founded in 2011. 
Smith has found joy in designing jewelry, a hobby she started when she was a teen living in Queens, New York. She launched her business as a way to continue her passion for accessory-making.
The jewelry designer's thriving business is not only about raking in money; it was also her way to help people in need, particularly those who were diagnosed with cancer.
In 2004, Smith was diagnosed with stage three chondrosarcoma, a rare form of bone cancer. She fought this battle for years, and her husband stayed with her through it all. 
"I remember sitting in the doctor's office, and he wanted to give his fibula bone... because he felt that his fibula bone would be bigger and stronger," Smith recalled, speaking of her husband's selfless sacrifice. 
She called her supportive husband her "rock" for being protective of her while she went through a series of treatments and rehabilitation. Smith has been cancer-free for 15 years.
Since surviving cancer, Smith and LL Cool J have dedicated their lives supporting important causes such as the "Beat Cancer Like a Boss" campaign in 2019 in partnership with the American Cancer Society (ACS).
She has incorporated her advocacy into her business by donating a portion of proceeds from every piece of jewelry sold to ACS. Smith also made sure her four children will do the same thing in the future.
She shares Najee, Italia, Samaria, and Nina-Symone, who all have careers of their own. LL Cool J. Najee is a professional photographer, Italia is a real estate agent, Samaria owns a denim business, and Nina-Symone is an aspiring musician.