Boyfriend Blames Stay-at-Home Mom for Doing Nothing, She Shows Him a Video of Her Tough Daily Routine
Mopping, cleaning, bathing her children -- Sierra Nicole's life is a constant blur of stay-at-home-mom busyness. However, her boyfriend doesn't think so, but she will soon change his mind.
Stay-at-home mother and 22-year-old Sierra Nicole took to TikTok to give her significant other a piece of her mind. After her boyfriend accused her of doing nothing while he is at work, she recorded her daily routine.
She started the clip by explaining in her voiceover that she is doing this to prove a point to her partner, showing a sped-up version of her bustling day. First, the video showed the mother doing a large number of dishes.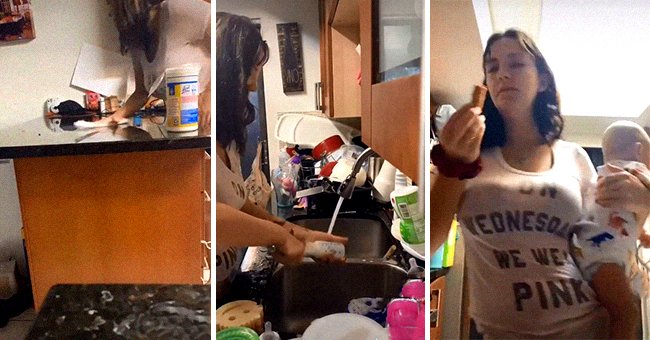 It then swopped over to Nicole feeding her baby daughter dinner while ensuring that she grinds up healthy food in a smoothie because otherwise, the little one may refuse to eat it. In her caption, she partially wrote:
"I just want to feel appreciated... 😞"
The mother then changed her even-younger baby son's diaper and bathed her daughter while struggling to wash her hair. She then dressed her daughter in her pajamas.
"Get You The Moon" by Kina carried on playing in the background as this mom just kept going. She folded laundry, cleared up the dining room, and made sure her daughter went to sleep. 
Another woman also had problems with her boyfriend, who was unfaithful, so she chose to get revenge.
Although her baby boy kept calling to be tended to, Nicole attempted to multitask and clean the living room. Following this, she tried to eat some food while holding her son, but he ended up defecating on her.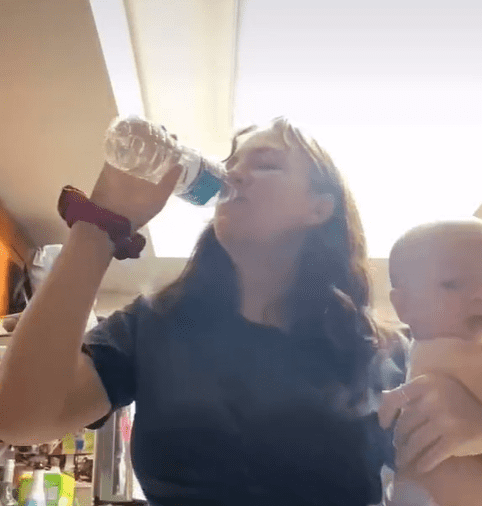 It didn't stop there, with her mopping, sweeping, and so much more. In her voiceover, she said that typically she would now message her boyfriend and ask him what he wants for dinner, but not this time. Nicole expressed:
"Tonight I'm just going to pour myself a drink and I just want to say a big [expletive] you to all the guys who don't appreciate their woman." 
Part of her description stated that this video is only a small peek into what she does every day. The clip hasn't received any comments but has just over 2 million likes and around 21,000 shares.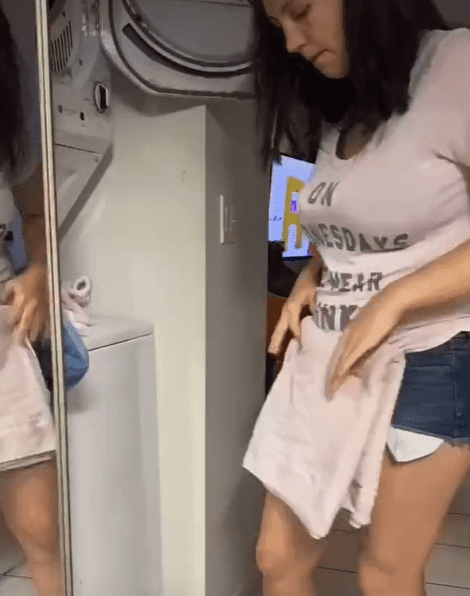 Another woman also had problems with her boyfriend, who was unfaithful, so she chose to get revenge. She ordered a necklace for him with all the women's names he cheated on her with engraved into it. 
Liv Portilo, who is 20 years old and a jewelry maker, chose to share a video of herself on TikTok making this piece for the customer. The jewelry also had the couple's anniversary date etched into it. 
Portilo explained that the customer planned to gift her boyfriend with the necklace on their anniversary. Some loved the plot, while others wondered why she would waste her time and money on an undeserving man. 
The jewelry maker then explained that the buyer used her boyfriend's credit card and was going to leave him. This woman's partner is sure in for a big surprise - and not a good one.