Hilary Duff Welcomed 2nd Baby in Bathroom with a Coach — Look inside the Rest of Her Lavish House
Movie star Hilary Duff has a magnificent home she regards as her safe haven, but she keeps her bathroom as her special place for some time. It was also where she had two of her babies.  
Former teen star Hilary Duff lives in a cozy mansion with her husband, Matthew Koma, and their kids. She enjoys relaxing in her home, away from the bustle of Hollywood.
However, when Duff needs some quiet time to herself, she goes to her bathroom, where there is a beautiful plush sofa. Here's a look through the bathroom where Duff had her second child and a glimpse of her Beverly Hills mansion.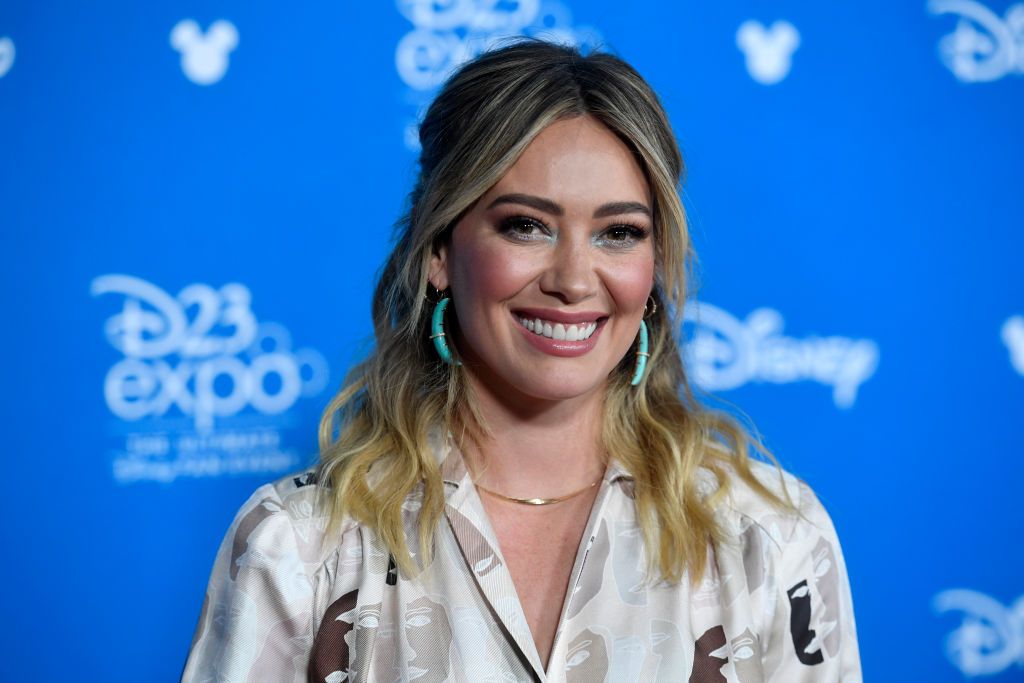 DUFF AT HOME
Duff let the Architectural Digest crew into her home, meeting the crew outside her door in a mustard yellow wrap dress that was buttoned up. She wore her blonde hair in a center part and clad her feet in white strappy mules. 
The "A Cinderella Story Actress" started by showing off the plants outside her home, making it known that she spends time tending to them. Duff shared that she purchased her home eight years ago. 
At the time, she had been pregnant with her first child Luca. The actress relayed that she has had it remodeled twice since purchase. She stood close to the stair showing off some of her longtime purchases, some as old as when she was a teenager.
The "Younger" star displayed her formal living room next, with the camera sweeping through to show the upholstery that included burnt orange armchairs and a white sofa. 
DUFF'S FAVORITE PLACE 
The star actress was elated as she moved to her favorite part of the house. This was her bathroom. Duff described the space as the only place that literally belonged to her.
She noted that it was a space to hide from her kids and her husband. The space was designed with a big dresser that included photos of her kids when they were little.
She presented the pink sofa sitting near her vast bathtub. Duff also had her guitar named oriel, resting on the couch. The movie star noted that she played her guitar there as well.
Duff's rare bathroom setting caught fans' attention one day after she posted a selfie from the place. One person was confused and asked Duff if she had a bathtub in her living room.
The star replied, making it known that it was rather a sofa in a bathtub. Many fans joined in the comments taking on the information. Some approved of her interior decor choice, chiming that they would try it. 
MEMORIES MADE IN THE BATHROOM
While the well-lit area is Duff's place of solitude, she loves it for the many memories she holds dear. Right there in the bathroom, Duff had her second child, Banks Violet.
The "Lizzie McGuire" actress once recalled going into labor at 12:30 am, and after two hours of contractions, she called in her midwives and doula. Duff thought she would have her baby in much ease because it was the second time.
However, she was in labor for much longer, and she felt the pains more because her contractions were minutes apart. After five pushes, Duff welcomed her baby daughter. 
DUFF WELCOMES HER THIRD CHILD
The multiple Teen Choice award winner has become a third-time mom, welcoming her daughter, Mae Bair. She released candid images of her water birth.
Duff wanted to keep it real about birthing. She shared the unfiltered images of her baby bump as she was stripped from the waist down. In addition, the actress displayed many moments where she showed emotions.
Duff thanked her husband, and longtime pal turned doula, Molly, who was present with the much-needed support. The 33-year-old shared shoutouts to moms on the journey through motherhood.