Michael Jordan's Grandson Shows Natural Afro Playing With Dad in New Father-Son Snaps
Michael Jordan's son-in-law Rakeem Christmas recently warmed hearts when snaps that captured him fulfilling dad duties surfaced on social media. Meet the little bundle of joy. 
Michael Jordan added the title of grandpa to the list of those he bore when his eldest child and daughter welcomed her first kid with her fiancé Rakeem Christmas.
The two are proud, doting parents to the little one and have demonstrated their love for him more than once. The proud athlete enjoys spending a lot of time with his child, and he sometimes lets his fans see what those moments are like.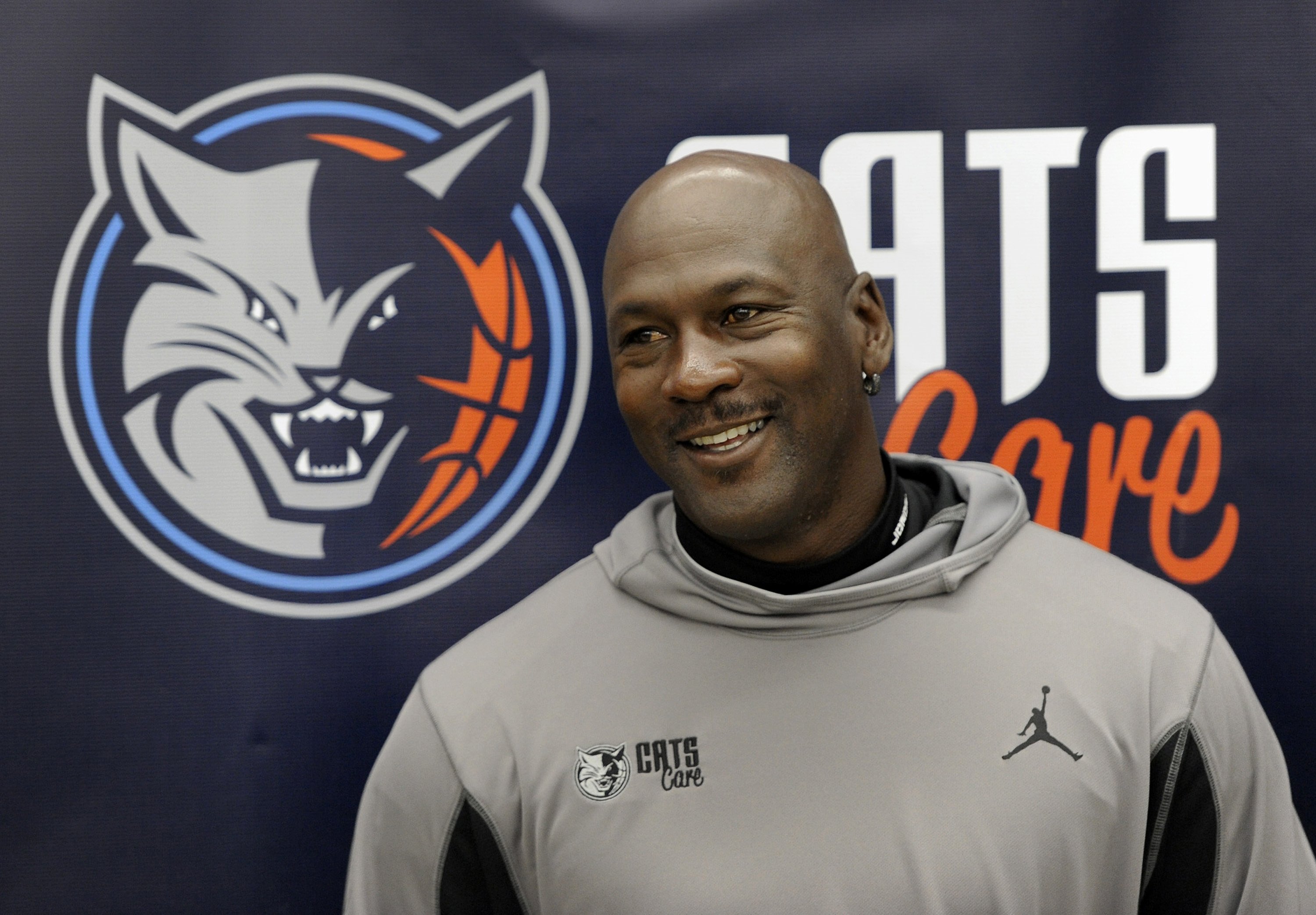 He recently took to his Instagram Stories with heartwarming snaps that saw him playing with his first and only child so far, Rakeem Michael Christmas Jr.
After the short play, the snap also showed father and son resting; the toddler sat straddling him, his head turned away from the camera while the former NBA athlete, dressed in a simple top and drawers, doted over him.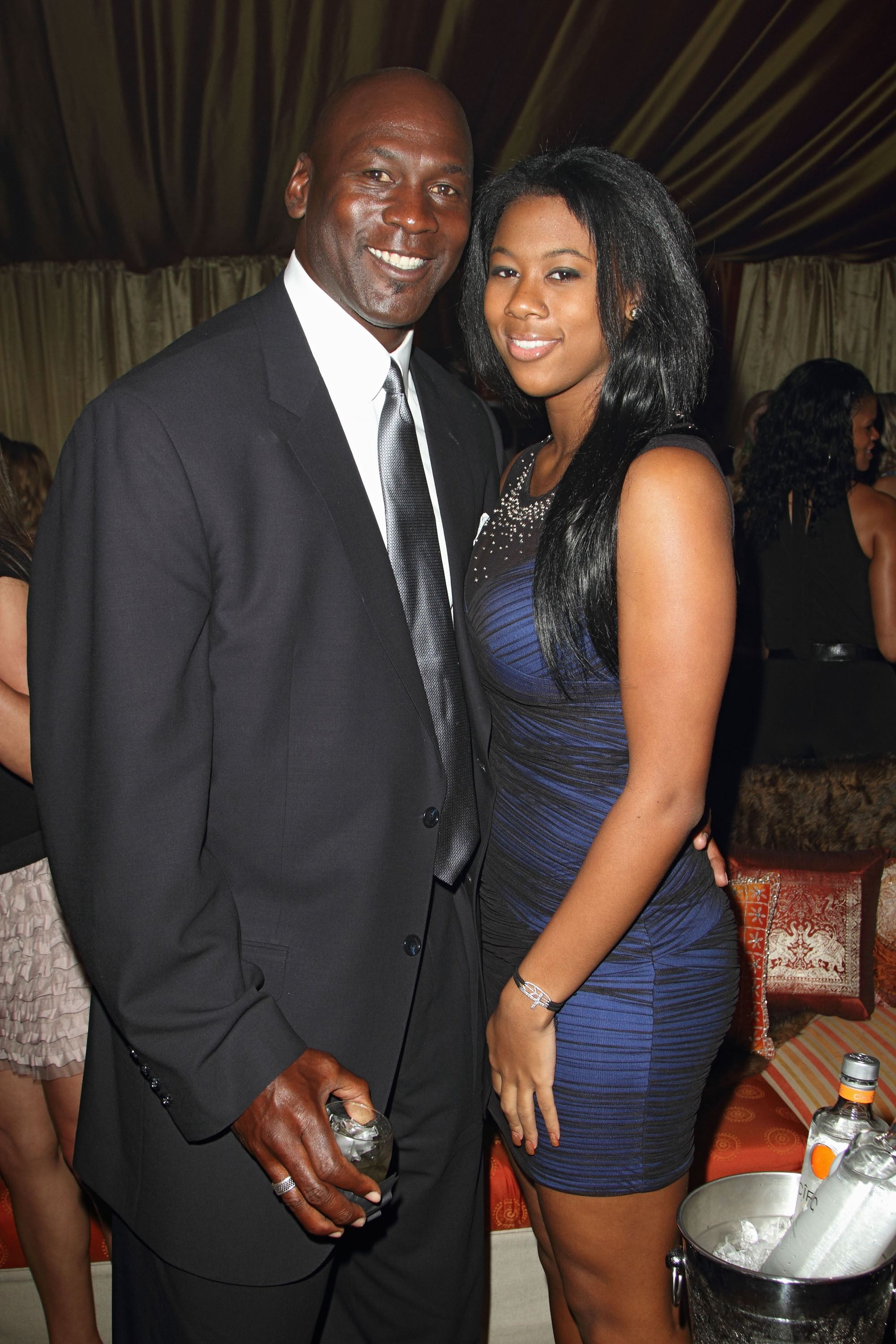 Even though Rakeem Jr is already more than a year old, not many know how he looks because his parents have been systematically hiding his face in pictures.
Even when they celebrated his first birthday back in May, they chose to do so with cartoon illustrations of his facial likeness rather than actual shots of him. 
She was very adamant about him accepting the role, which he finally did when he met the cute baby. 
His mother, Jasmine, posted a picture that captured a cartoon illustration of him with most of his body tucked inside a Jordan sneaker. The beautiful woman and her baby's father have been together for quite some time. 
The two are both alums of the esteemed Syracuse University; she graduated with a degree in sports management. She took a job that sees her work with her father as basketball operations coordinator for the Charlotte Hornets, a team whose majority owner is Michael. 
With his sights set on basketball, Rakeem Sr started playing for Syracuse in 2013, when the Orange made it up the ranks to the Final Four in 2013. The talented Christmas was drafted in the second round of the NBA draft by the Indiana Pacers in 2015.
Jasmine and her beau announced they were getting engaged in 2018; she revealed the news via her Twitter page, and after it made rounds publicly, their fans started expecting to hear wedding bells ringing for them; however, both parties were in no rush.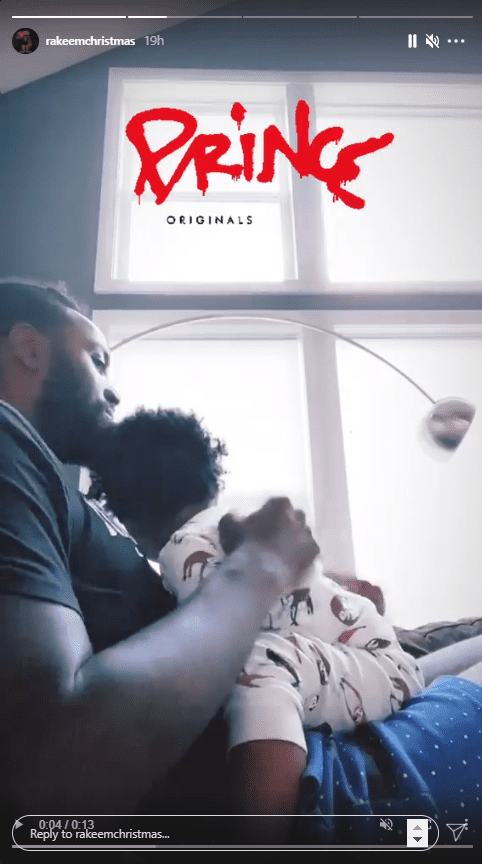 Talk of marriage started coming up during the pandemic, a period when people were forced to stay indoors due to the Coronavirus.
They were reportedly planning it for fall last year, but something must have delayed the event, and it is now being planned for September. However, their love still shines bright, and fans can't wait for the royal NBA wedding.
No doubt, more kids will follow since Rakeem Jr is the first child for either party — not that Jasmine's father would terribly mind. He loves the role of grandparenting and thinks being one is "fun" even though she says he had to "warm up to it" first. 
According to Jasmine, who is Michael's oldest child and daughter by way of his relationship with Juanita Vanoy, he initially wanted little Rakeem to call him "Mike" or "Michael."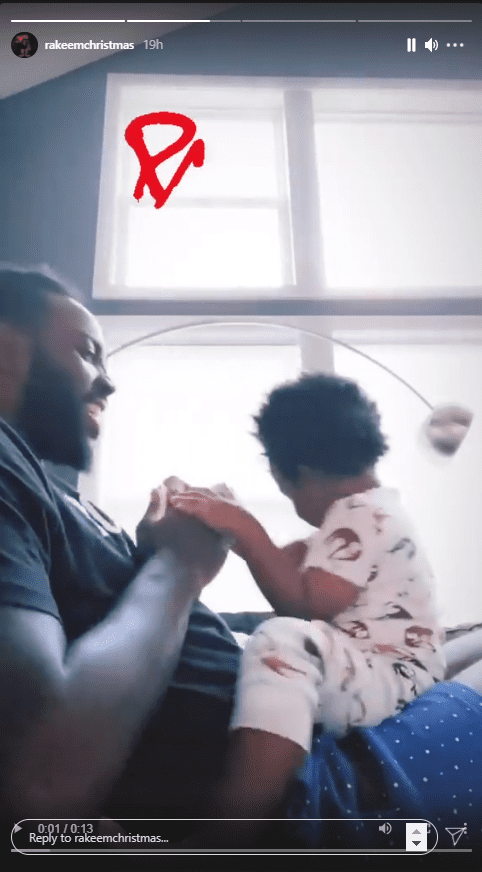 Still, she was very adamant about him accepting the role, which he finally did when he met the cute baby. Since then, the two hang out frequently and have developed a strong bond that Jasmine says she would like to see develop into as the boy grows older. 
Aside from Jasmine, the famous former pro basketballer is father to Marcus and Jeffrey, both of whom are players of the sport like him. So who can say, perhaps little Rakeem will be as well.