Ice-T's Little Daughter Rocks Stage With Her Singer Dad Proving She Is a Brave Child
Ice-T's wife, Coco, shared images of their five-year-old daughter, Chanel proving she is not shy of crowds after she joined her dad on stage during a recent concert. 
Tracy Lauren Marrow, popularly known as Ice-T, is a talented rapper, singer, actor, songwriter, and producer. The 63-year-old is also an enviable family man, as he is married to his wife—Nicole "Coco" Austin, and shares a daughter— Chanel Nicole Marrow, with her.
Although it is believed that daughters are meant to follow in their mothers' footsteps, mostly the five-year-old appears to have taken after both her parents. Here is a look at what Chanel has been up to recently.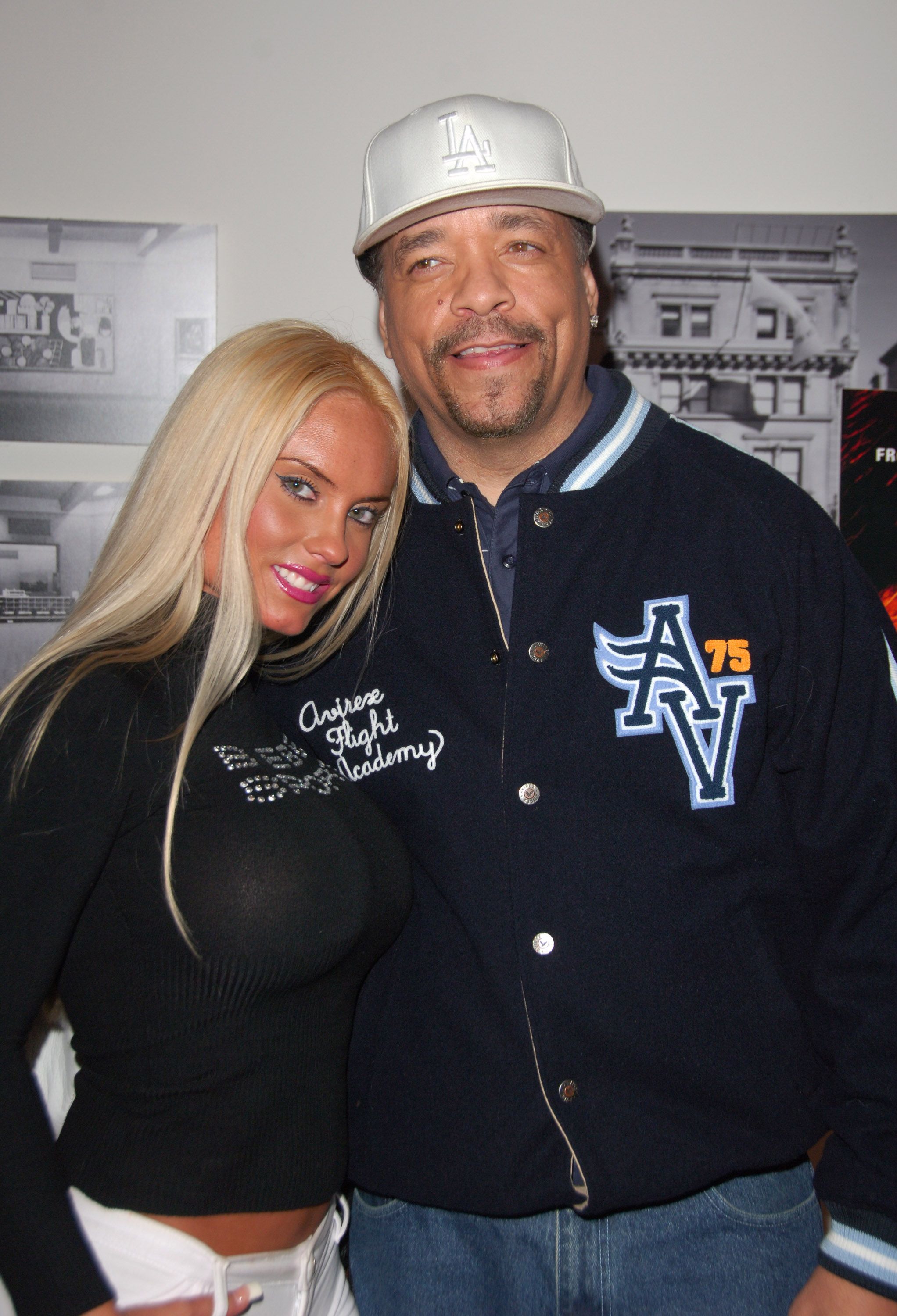 THE BRAVE FIVE-YEAR-OLD
Chanel recently joined her rapper dad on stage at a Body Count show, proving that she is courageous even though she is a toddler. Coco took to her Instagram story to upload some snapshots from the incredible moments.
In the images, the little lady was dressed in an all-black outfit. Chanel donned a black T-shirt, black pants and finished off with a pair of black sneakers. She rocked her hair in a pigtail accessorized with pink hair packers.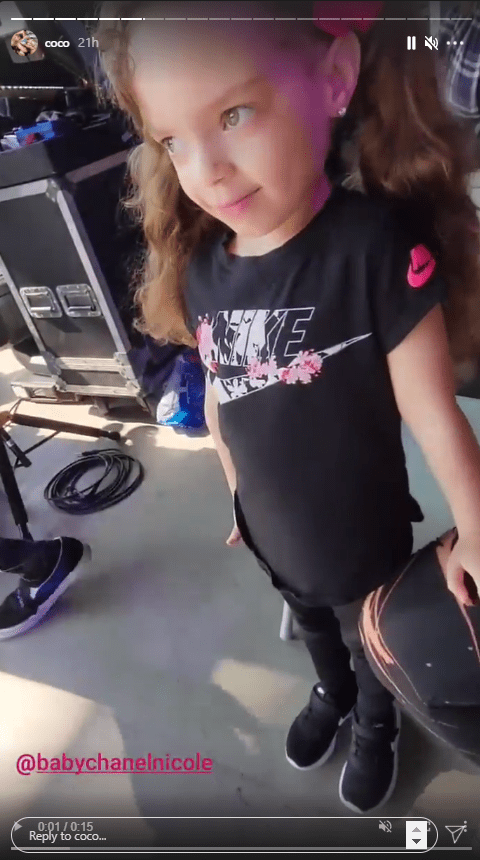 The toddler could be seen on a stage beside her singer, dad, who wore matching all-black outfits with his daughter but paired them with white sneakers. Rather than appearing tense, Chanel stood courageously in front of numerous people and looked less bothered.
Another image saw the child dishing out a stylish pose for the camera. The five-year-old placed her right hand on her waist and gave out an adorable smile. 
Apart from being her father's supporter, Chanel is also an amazing fashion enthusiast at her age.
Pictures of Chanel taking some pictures with her mom and the wives of members of Body Count were shared on the official Instagram page of the tot. The post was accompanied with a caption that read:
"First @bodycountofficial show since the pandemic. I grew up on the stage and sidelines."
A SUPERSTAR IN THE MAKING
Coco's recent upload would not be the first time her daughter appears on a stage during a concert tour. In 2019, the proud mom shared a throwback photo of her and Chanel on stage when the latter was one year old.
In the caption, the 42-year-old attributed that moment to the reason behind her daughter's bravery. Even though the five-old does not appear with her dad on stage at all times, she is also seen vibing to his music on the sidelines.
Coco once took a video of her daughter enjoying Ice-T's performance with his Body Count band during a concert in Sydney, Australia. 
Alongside the clip, which was posted on Snapchat, the model added a caption that said Chanel was getting into her zone while watching her dad on stage.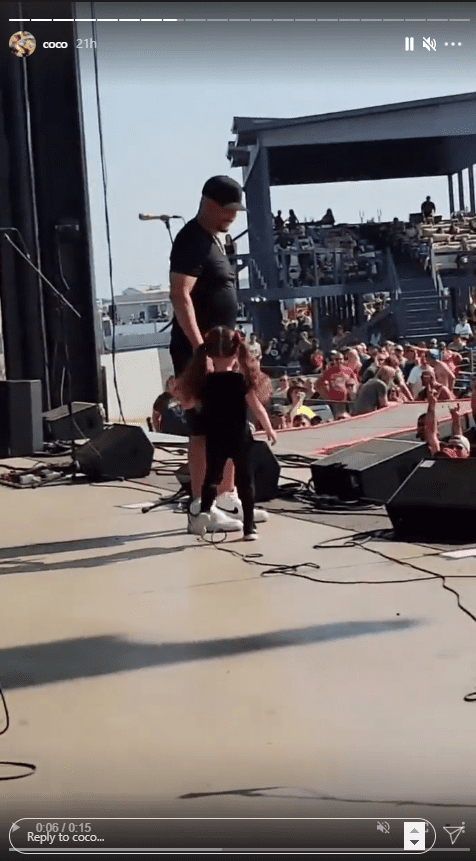 Chanel has not only followed her dad on his amazing world tours, but she has also accompanied the icon with Coco to a movie set. In 2019, the proud mother updated her Instagram fans with photos of her and Chanel visiting Ice-T on the set of "Law and Order: SVU."
Coco revealed that the young star felt special because she was also part of rehearsals for a scene. It was a lovely sight, seeing Chanel watching her father in his element.
CHANEL AND FASHION
Apart from being her father's supporter, Chanel is also an amazing fashion enthusiast at her age. In 2017, she made her runway debut during New York Fashion Week, when she was 14-months-old.
Since her debut, the toddler has constantly wowed her 444k Instagram followers with her spectacular sense of style. From donning matching outfits with her mom to enjoying father-daughter moments with Ice-T, the tot has successfully captured the hearts of many.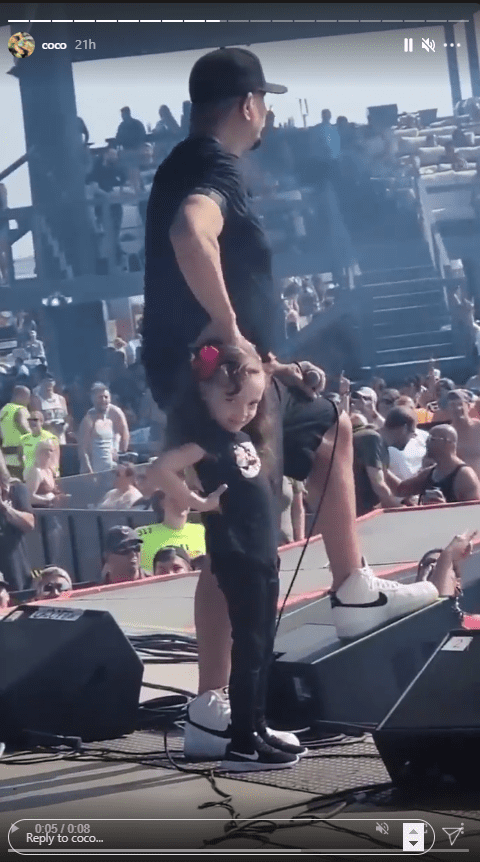 Chanel gets to enjoy quality time with her parents, especially as she is home-schooled. However, the little lady is ready to start school, and according to her father, she is smart and will do very well.