John Travolta Once Revealed Who Inspired His Bald Look – Inside Unexpected Friendship with Rapper Pitbull
Fans have over the years enjoyed stories of relationships between some of their favorite celebrities. Here is a story of an odd celebrity pair — John Travolta and Pitbull — who are close friends.
Hollywood is the home of many stories; love, entertainment, enemies, and friends. These stories become the talking point between fans, especially when they have to do with high-status celebrities.
One of such friendships to have emerged from the entertainment world is the surprising relationship between actor John Travolta and famous rapper Pitbull. Here is a glance into their friendship.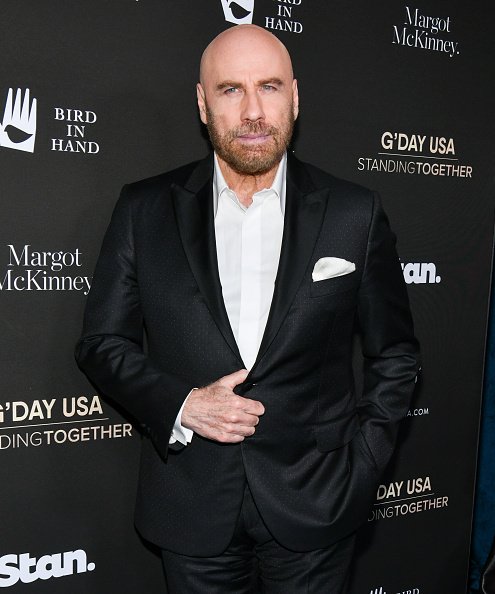 PITBULL INSPIRED TRAVOLTA'S LOOK
When two celebrities forge a strong friendship, it shows an interesting part of life. Some of these relationships are between stars from different backgrounds, personalities, and industries.
Travolta's friendship with Pitbull has seen the two work together on several projects, from the 2018 commercial failure, "Gotti," to Pitbull's song, "3 to Tango." The two buddies also appeared together for a stage performance, showing that they were more than just acquaintances.
Although Travolta is much older than the energetic rapper and has friends different from what Pitbull's circle would like, the two stars seem to understand each other well. Their relationship started in the most hilarious and yet sweet way.
Their bond was said to have been sparked off by their bald heads. The world was surprised to see Travolta looking bald in an Instagram post, with all his trademark locks gone from his head. He wore his new hair with pride and ease.
The 67-year-old actor credited his new look to his friend Pitbull, who he said sent him pictures of the hairstyle, urging him to try it out. The "Grease" star confessed that having a bald head has made life easier and struck a good impression with his fans.
Travolta once made an appearance on "Jimmy Kimmel Live!" where he revealed that the best part of rocking a bald head was the close friendship with his younger friend, Pitbull.
To show the extent of their mutual admiration and respect, Travolta gave a heartwarming speech during Pitbull's 2018 handprint ceremony in Hollywood, where he praised the rapper as one of the greatest entertainers of all time.
Travolta has not hidden how much he values their friendship. Earlier this year, the actor shared a lovely post on Instagram where he wished Pitbull a happy birthday and took the time to share how much it meant to be in Pitbull's life.
TRAVOLTA'S FAMILY LIFE
Following the death of his wife Kelly Preston to cancer last July, Travolta has been keeping a low profile on social media but made a comeback this year to thank his fans for their support.
Before her death, Travolta and his late wife raised three kids during their 29-year-old marriage. The couple spent their decades together happily raising their kids, Ella, Benjamin, and their late son, Jett.
The duo got married in 1991 and welcomed their first child, Jett, a year later. But unfortunately, Jett died from a seizure during a vacation with his family in the Bahamas in 2009.
The loss was shocking for the 67-year-old actor, and he confessed that he had doubts about how he was going to cope with the grief of losing his son. He described the incident as the worst moment of his life.
Travolta and his wife welcomed their son, Benjamin, a year after the tragic incident, and they credited their newly found smile to Benjamin, who they said helped them heal. However, a few years later, the actor battled grief again following Preston's death.
A PROUD DAD
Travolta takes his duty as a father seriously and is proud to share a good bond with his kids. During a joint appearance with his daughter Ella Bleu on "Jimmy Kimmel," Bleu recalled a moment her famous father embarrassed her in front of her crush, Taylor Lautner, when he visited their home.
Bleu has followed in her father's steps to pursue a career in acting. Since she was a little girl, the 21-year-old already had movie offers. Travolta would be hoping to keep his wife's legacy alive through their kids.