John Travolta Is All Smiles in New Rare Photos with His Daughter Ella and Son Benjamin
In the spirit of the Father's Day celebration, John Travolta celebrated his fatherhood role on his Instagram page by sharing a picture of himself and his kids. It was amazing!
June 20, 2021, marked another Father's Day celebration and numerous celebrities took to their various social media platforms to honor their father figures. Several celebrity dads also commemorated the special day by celebrating themselves.
American actor and singer John Travolta joined the bandwagon of celebrity dads as he took to his Instagram account to celebrate himself and his outstanding fatherhood journey in grand style.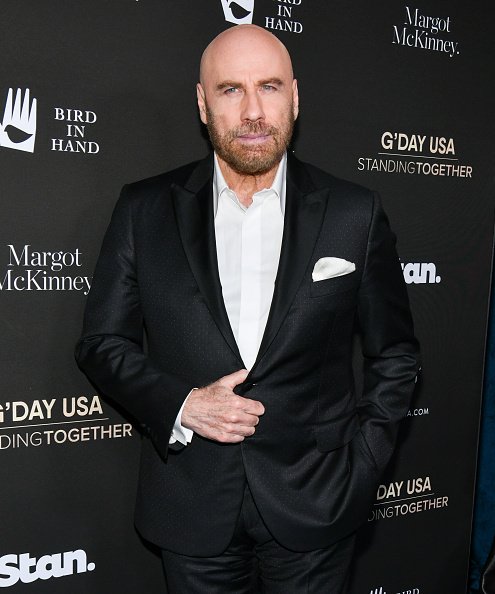 The 67-year-old shared a picture of himself, his 10-year-old son, Benjamin, and his 21-year-old daughter, Ella, posing for the camera with big smiles on their faces. Ella looked beautiful in a green jacket which she donned over an orange dress.
She rocked her wavy long brown hair in a fringe pattern. On the other hand, Benjamin looked cute in a grey singlet. The father of three, who was in the middle of his kids, was clad in a black short-sleeved T-shirt.
The icon accompanied the post with a caption that read: "Happy father's Day everyone! It is a privilege to be the father of these two beautiful children- thank you for the honor and my love and respect to all fathers."
Ella was not left out of the celebration as she shared a snapshot of herself, Benjamin, and Travolta, posing outdoors. The image was accompanied by a heartwarming tribute in celebration of her dad.
The teenager who was on the autistic spectrum died during a Christmas family holiday.
In the caption, Ella revealed her father made parenting look easy. She also noted that Travolta brought joy to her and her brother when they were down. In Ella's final words, she hoped to be half as good of a parent as he was to them.
Followers of the 21-year-old took turns in the comments section to wish the star a happy father's day. A user said Ella was blessed to have a father that brought so much joy into her life. 
Being a father is one of the most rewarding things, but for Travolta, it has not been the easiest task, especially after losing his wife, Kelly Preston, last year. Before Preston's death, the couple lost their eldest son Jett in 2009.
The 16-year-old was hospitalized at 15 months with Kawasaki disease and suffered a series of seizures when he was 2. The teenager who was on the autistic spectrum died during a Christmas family holiday.
Travolta's love for his kids is one to be admired. In April, the "Staying Alive" star celebrated Ella's 21st birthday by sharing a picture of the young lady. In the caption, the single dad admitted he adored his daughter.
Ella's father's day post is only one of the numerous ways to thank the singer for his endless sacrifices. She joined the likes of Sophie Turner, Katherine Schwarzenegger, amongst others, in paying tribute to their amazing dads.