'Today' Host Savannah Guthrie Amazes Fans with Rare Pics of Her Daughter Vale, 6, And Son Charles, 4
TV personality Savannah Guthrie posted rare photos of her children online and proved that she could be a great mom even if she's over 5,000 miles away. Her fans loved the post.
Over the last decade, "Today" fans have learned a lot about co-host Savannah Guthrie, including that she married Michael Feldman after dating for over five years. 
Guthrie once admitted that she and her now-husband broke up on the very same day he proposed! Since they had been dating for so long, she thought they would never get married.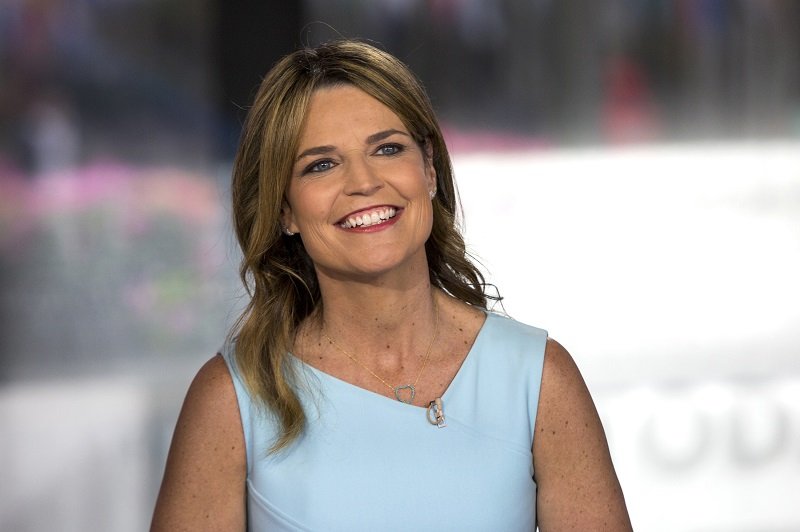 MARRIAGE AND CHILDREN
She confessed they were at a point in their relationship where they needed to decide if they got married or "let each other go." So, during their 2013 vacation in Turks and Caicos, Guthrie gave Feldman an ultimatum. She told him: 
"Sweetie, I love you so much, but if we can't decide, then I think we've decided."
However, she didn't know that Feldman, a founding partner and managing director of the Glover Park Group, had already planned to propose later that day.
In March 2014, the couple finally tied the knot in Tucson, Arizona. Some of her friends and former "Today" hosts, including Matt Lauer, Al Roker, and Hoda Kotb, attended the ceremony.
Guthrie and Feldman welcomed their first daughter, Vale, in August 2014. Charles, their son, joined the brood in December 2016. The "Today Show" co-host once revealed the special meaning behind her kids' names. 
In Vale's case, it fits perfectly with her daughter's personality as she is "peaceful" and "serene," and the word "Vale" conjures images of a valley next to a stream filled with restful, calm, and beautiful things. 
As per Charles, he was named after Guthrie's late father, who passed away when the TV anchor was only 16 years old. Charles also shares his middle name, Max, with Guthrie's grandfather.  
Guthrie was already in her 40s when she started having kids, and before Vale's birth, she thought she had lost her chance at becoming a mom.
PARENTING LATER IN LIFE
Guthrie admitted that she always wanted to have kids, but since it took her and Feldman "so long" to get married, they both believed it was already too late.
When the couple learned that Guthrie was pregnant, they could barely hold their joy. Guthrie even admitted that they were probably the happiest people on the planet.
In June this year, the family celebrated a significant milestone.
Although she dreamt of having children at a younger age, she also understood that waiting that long to enlarge their family had its fair share of pros and not so many cons. Guthrie explained: 
"I think there's a luxury to feel calm enough and not to feel the same pressures as in your 20s and 30s, when you are really trying to make your career happen."
She also admitted that having her kids in her 40s made it possible to enjoy them differently than she would have if she were younger. Guthrie still has to work, though, and nowadays, she's in Tokyo getting ready to cover the Olympic Games.  
"FACETIME WITH MY BABIES"
On July 20, Guthrie posted a series of photos on Instagram, proving that she can still shower her children with love even though she is over 5,000 miles away from them.
The first six images were screenshots of Guthrie Facetiming her kids. Vale's blue eyes and infectious smile attracted as much attention as Charles' wide grin and very close-up shot of his eye.
As soon as she posted the slideshow on Instagram – which included images of the sunset in Tokyo – Guthrie's fans and followers took to the comment section to share their thoughts.
"You're doing it all, Mama!!" wrote a netizen. Another user thanked God for Facetime as Vale and Charles were probably missing their mom "so much."
In June this year, the family celebrated a significant milestone as Charles graduated preschool and Vale finished first grade. Guthrie knows that time flies, which is probably why she's doing as much as possible to keep in touch with her children, even from Japan!