Daily Joke: Man Hears Scary Noises While Passing through Cemetery
A man had a nice time at the pub. He showed no restraints with his alcohol intake, downing pint after pint of beer as everyone cheered him on, hailing his tolerance.
By past midnight, the man decided he was done for the day, and it was time to go home. After walking for a while, he decided to go through a shortcut to get home on time.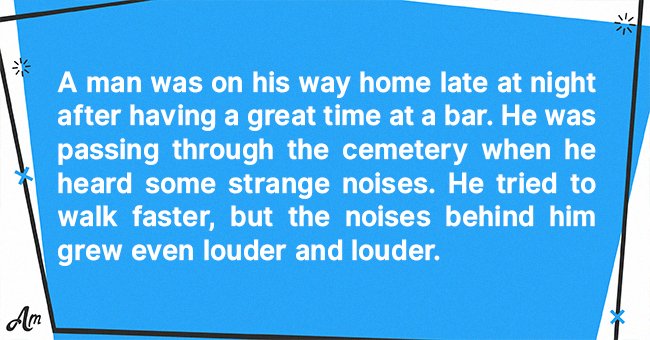 The only shortcut he could think of was the cemetery not too far away from the pub. He passed through the entrance of the cemetery and walked past the gravestones.
He walked for a while in the silent place until he started hearing a tapping sound. He wasn't sure at first, so he stood for a minute, trying to be sure he really heard a sound.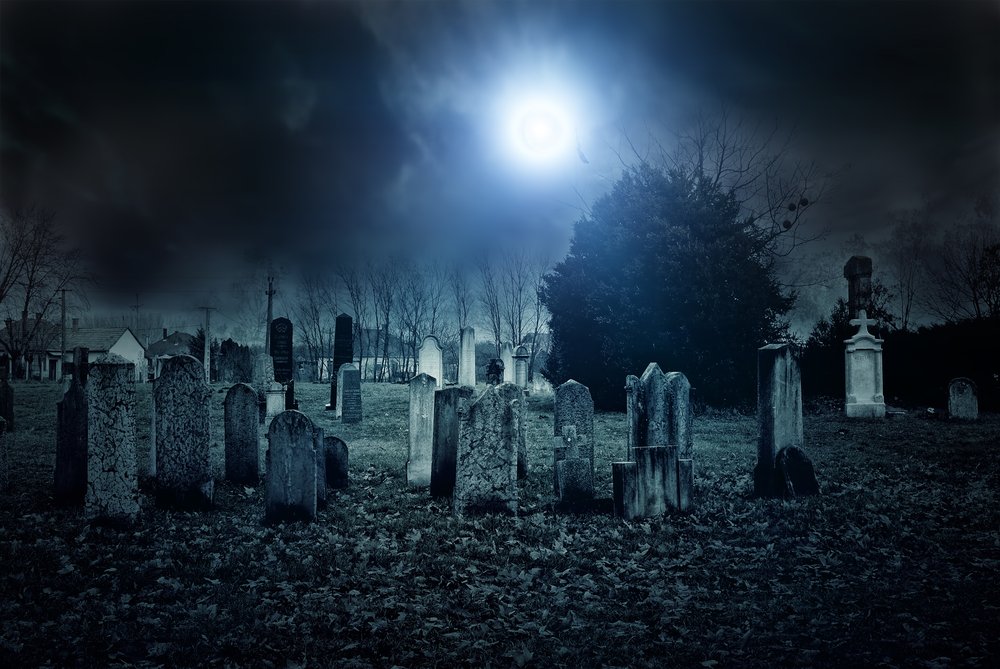 By now, the tapping sound started again, and the man became scared. He increased his pace and walked briskly but as he walked, the tapping sound became louder. 
He stopped again and tried to confirm if he was truly hearing the tapping sound and not the alcohol messing with his head. However, the sound only grew louder.
The drunk man could not control his fright, so he picked up his pace which eventually turned into a sprint. He ran blindly through the cemetery as the sound grew louder.
Blinded by his fear, the man did not see what was going on in front of him and suddenly bumped into another man who was crouched in front of a gravestone, holding a piece of carving equipment.
Startled, the man could feel his heart beating fast as several thoughts crossed his mind. But after seeing the stranger's face clearly, the drunk man said:
"You gave me such a fright! I thought you were a ghost or something!"
However, the stranger didn't say anything. Puzzled, the man asked the stranger why he was at the graveyard in the dead of night. The stranger continued tapping on his instrument as he said, "They spelled my name wrong."
If you enjoyed this joke, you might just find this one even more hilarious. It is about two boys sharing nuts in a graveyard and unknowingly scared the living daylight out of two other people.
Sources: Reddit.com