Clint Eastwood's Son Scott Eastwood Has Fans Gushing over His New 'Great Week' Pics from Montana Vacay
Hollywood legend Clint Eastwood has a son, Scott, who not only inherited his acting prowess but also picked up his charms and good looks. Here is how a recent Instagram picture from his vacation in Montana left his fans stunned.
Scott Eastwood is fast becoming a notable actor in his rights and is gathering a large fanbase for himself, with his Instagram followers numbering over three million.
It is not only his acting skills which he inherited from his iconic father, actor Clint Eastwood, that has made him a fan favorite, but also his charms and good looks have made him adored by many.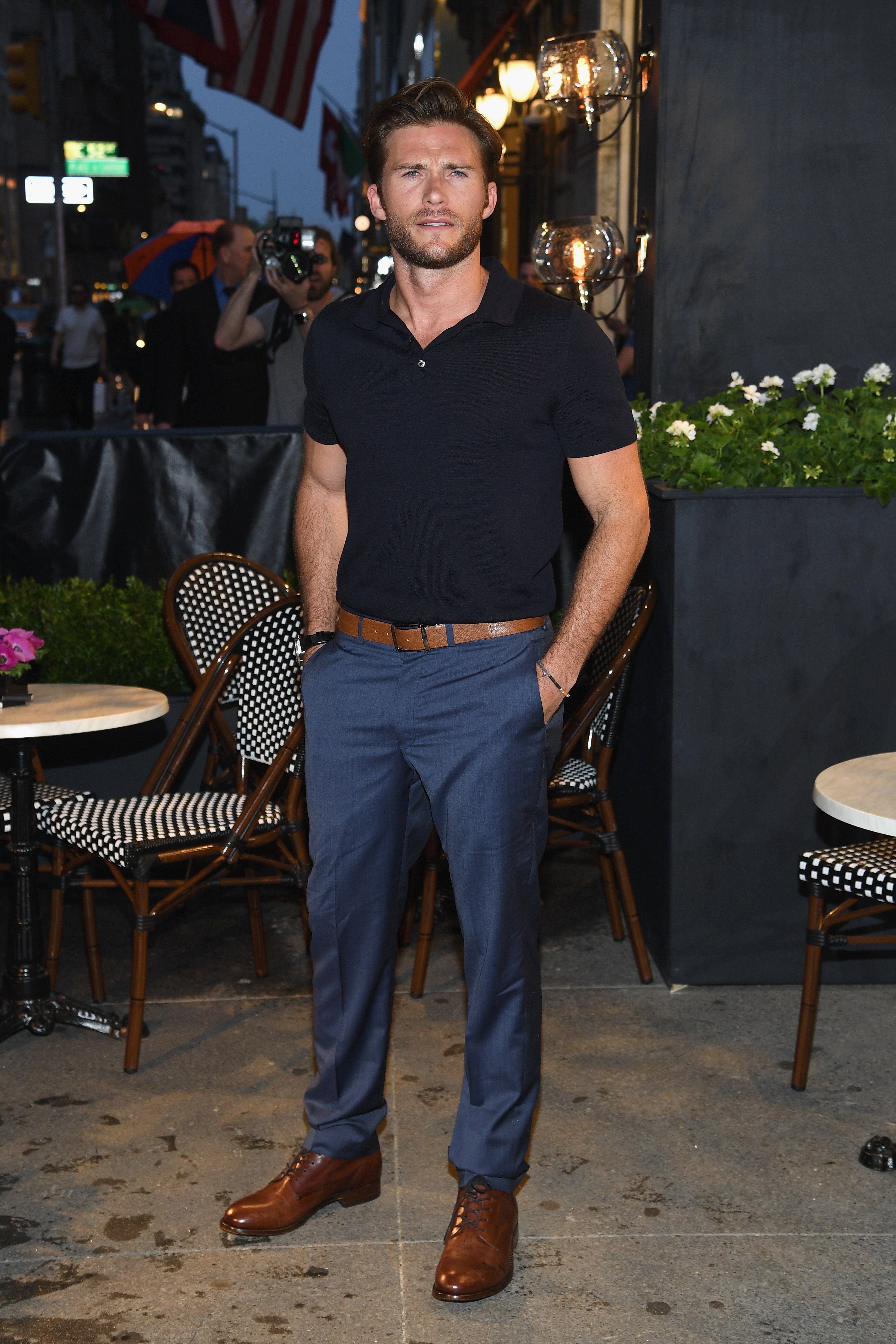 A RECENT SNAP FROM MONTANA
Summertime for most celebrities is the perfect time to visit all the dream spots that winter and work made it impossible to visit. So actors are jetting out in their numbers to enjoy the friendly weather in destinations they adore.
35-year-old Scott, the most famous of the Eastwood brood, has joined the summer vacation bandwagon and has been thrilling his fans with stunning pictures from his lovely time in Montana.
From the slides he shared on his Instagram, there is no doubt the "Fury" actor is having a lovely time. In the caption to the post, Scott gushed about his time in Montana, noting that it has been great over there.
The movie star was seen posing with a little girl in one of the pictures, and his face beamed with a smile as he dressed like a cowboy. Scott seemed to be enjoying a carnival as different people were spotted in their summer outfits enjoying the outdoor event. Scott captioned the post:
"Great week up in Montana. It really is pure up there. 🇺🇸. Thanks @johnny_shockey for putting on a great event."
FANS REACT
As with most of his posts, Scott's fans were quick to cheer the actor on and sweetly flatter him for his good looks and enjoyable vacation in Montana. Taking to the comment section of the post, one fan wrote, "this photo- too pure for words."
Other fans made funny remarks about Scott and the little girl, with one fan acknowledging that the photo was cute but joking that Scott was too old for the toddler.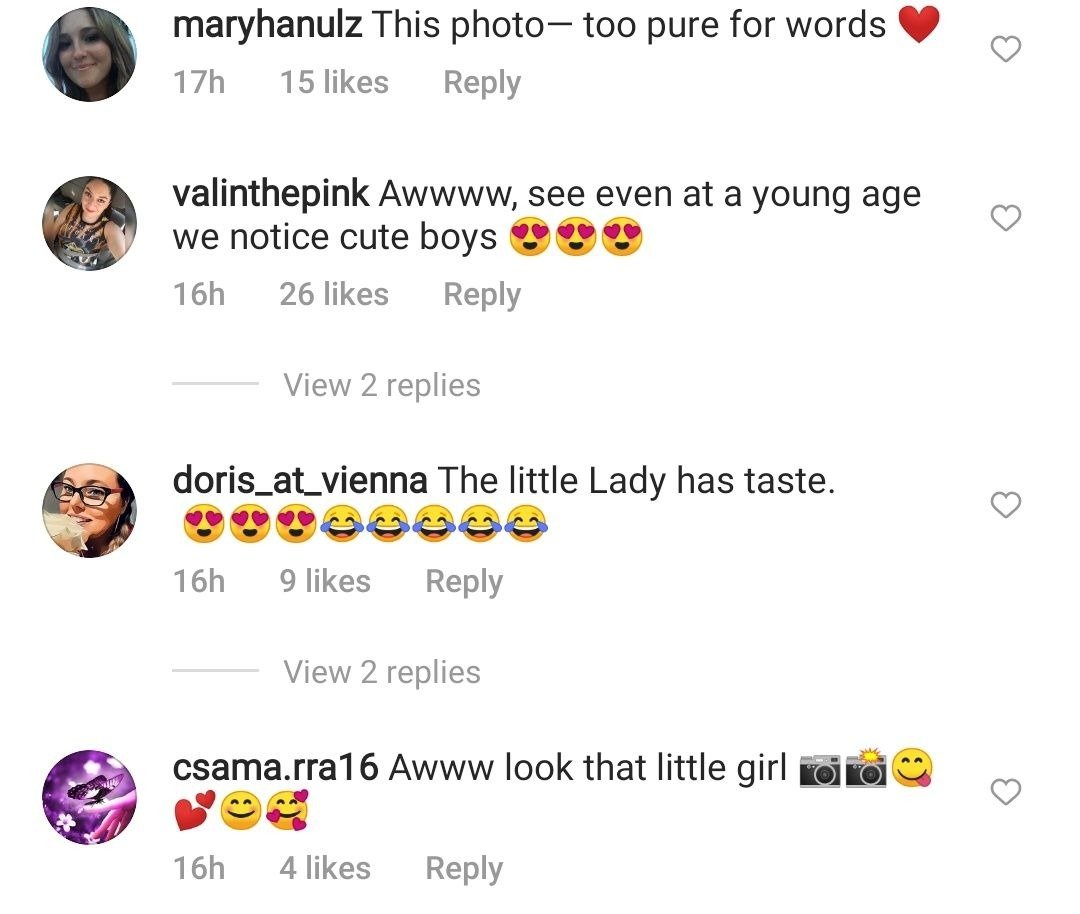 Another fan hilariously pointed out that the little girl must have observed how good-looking the 35-year-old is before posing for a snap. Finally, one fan remarked:
 " my favorite cowboy."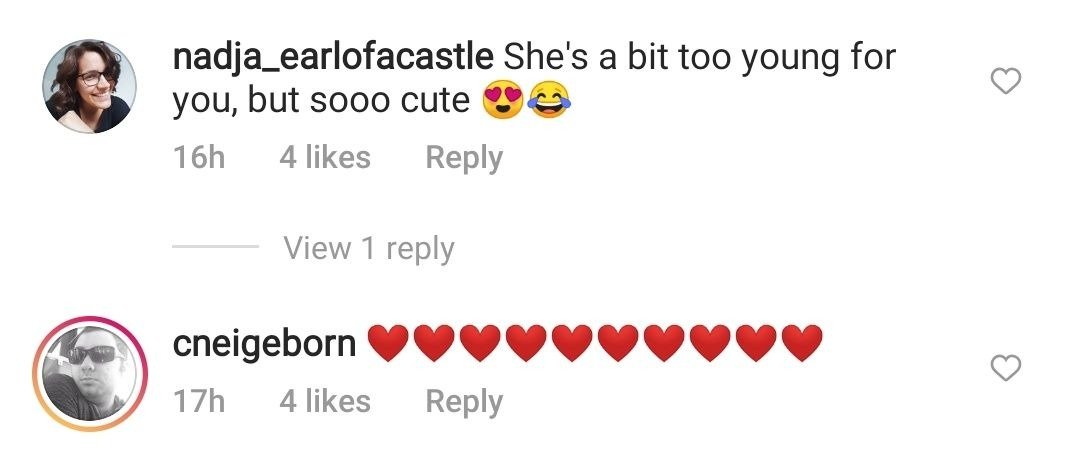 SCOTT AND HIS FATHER, CLINT
Scott was born to Jacelyn Reeves and famous movie star Clint. At the time of his birth, Clint was in a long-term relationship with his partner Sondra Locke, with who he was still living with.
In a joint interview with Esquire, both Scott and his famous father admitted that Clint did not spend much time with Scott while he was growing up until he moved to California while in high school.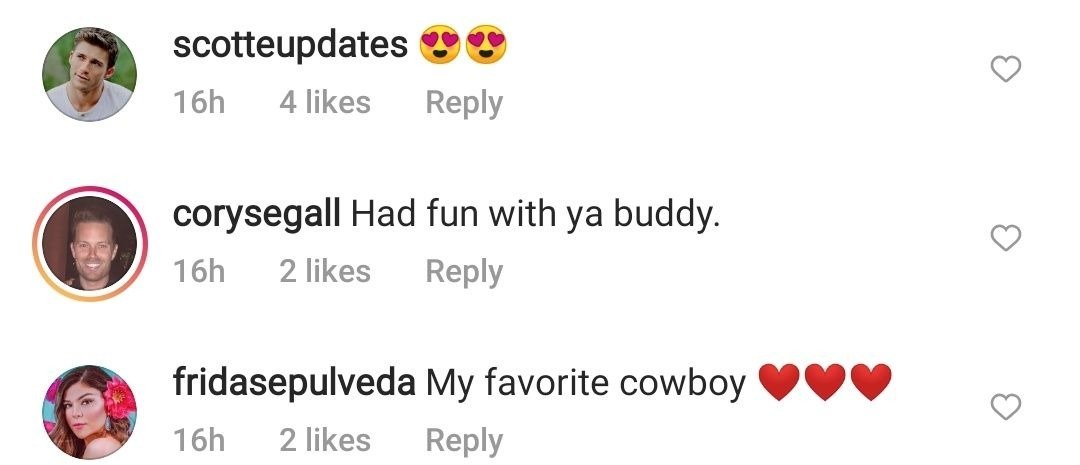 His relocation to California improved his relationship with his dad. The 35-year-old revealed that he enjoyed their father-son moments where Clint fed him with intriguing stories.
Although he admired his dad, Scott admitted that Clint was a tough dad who sometimes implemented hard measures to instill discipline. For example, the "Wrath of Man" actor was once punched by his dad in the face for leaving his sister Kathryn at a party.
Despite being a tough dad who ensured Scott followed the due procedure of things, Clint also did his part in helping launch Scott's Hollywood career by helping him get a role in "Gran Torino." On his part, Scott used his birth name early in his career to avoid any unpleasant events.
SCOTT'S SIBLINGS
Clint delights in having his children, with who he shares a close bond with surround him. The legendary actor stays in touch with his eight kids, Laurie, Alison, Kyle, Scott, Kimber, Kathryn, Francesca, Morgan, and their families.
Scott has only one full sibling, his sister Kathryn, but he has many half-siblings due to Clint's multiple relationships. Each of his siblings is doing well, and some also followed in their father's steps with a career in Hollywood.