Michael Strahan's Daughter Tanita Flaunts Freckles on Glowing Face Posing With Slicked Hair in New Selfie
Michael Strahan's daughter Tanita recently showed off her perfect imperfections in a new selfie she shared with her fans on social media. Meet the girl and learn about her family. 
Michael Strahan is a proud father who has four kids with different women. One of those children is named Tanita Strahan, and she inherited her parent's good looks and finesse. 
Tanita recently stunned her fans on Instagram with a selfie that flaunted her imperfections; most of her face was covered with freckles that stood out against her fair skin but still somehow added to the allure of her entire visage.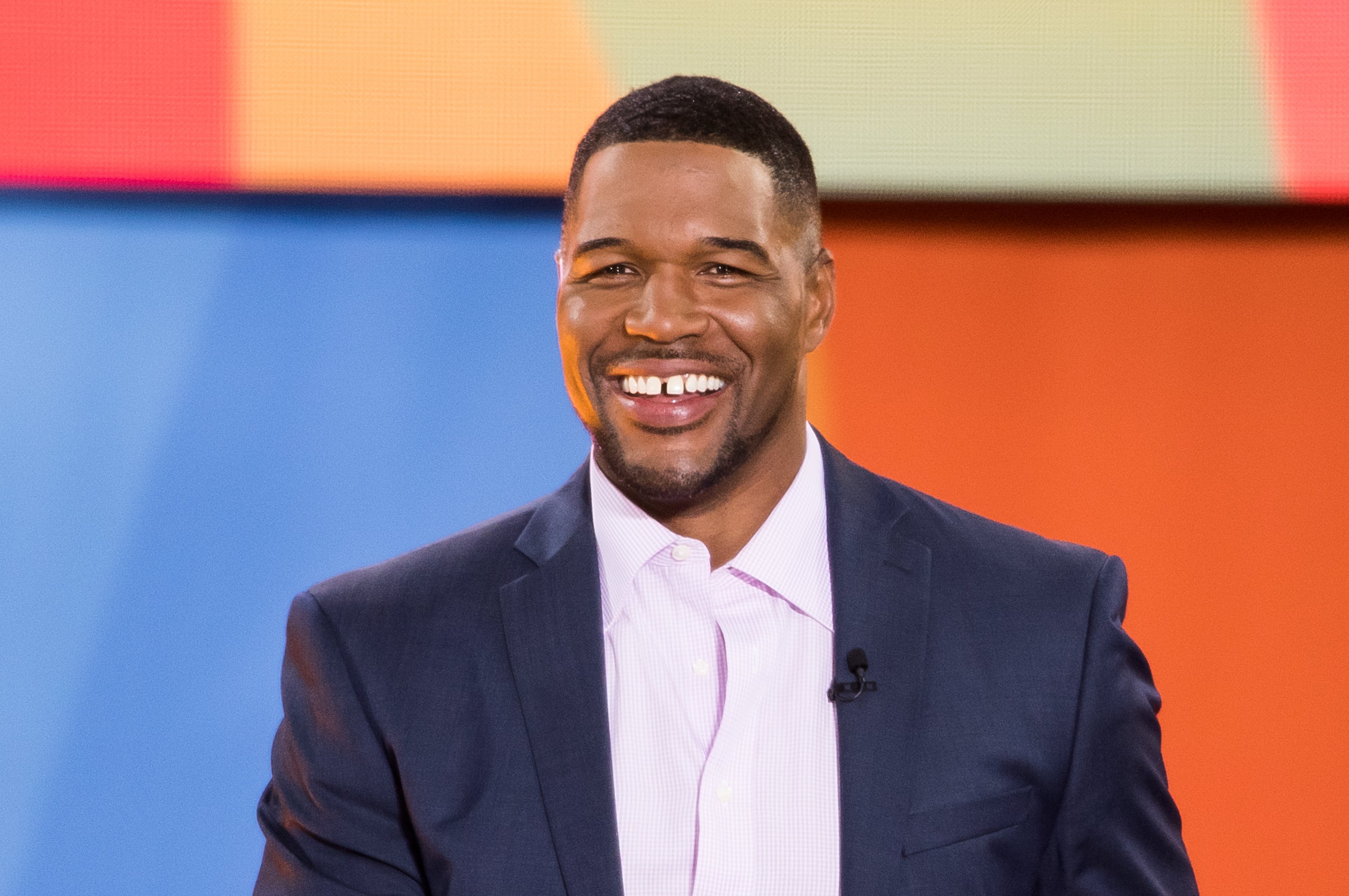 She wore a beige top rolled up at the sleeves, and her hair was styled in a slick fashion that seemed to direct attention to her freckled but perfect face. Her fans loved the post very much, and they said as much in the comment section. 
HER PARENTS 
Tanita was born to Michael and his first wife, interior designer Wanda Hutchins. The pair met when Michael was 17 and residing in Germany, where his father was stationed. 
They tied the knot in 1992 following the birth of Tanita, their first daughter. The famous TV personality had been 20 at the time, and he split his time between Germany, where his family stayed, and Texas, where his career was. 
In 1993, Michael was drafted by the New York Giants, and later the same year, he and Hutchins welcomed their son, Michael Strahan, Jr. 
Fathering children at such a young age taught him responsibility and made him more mature, but that did not stop things from going sour between him and his wife. In 1996, Michael and Hutchins divorced each other but remained close friends to raise their kids.
His two children with Hutchins remained with her in Germany after the dissolution, but he managed to remain active in their lives with a lot of determination. When they were old enough for high school, they attended the one in his hometown of Texas. 
The split was a messy affair, with both parties leveling grievous offenses at one another.
HER IDENTITY
Tanita, Michael's oldest child, is a lover of the arts like her father has come to be, but rather than the performing arts, she has chosen to be an artist who is steadily making a name for herself in the industry. 
Her Instagram account describes her as a visual artist that lives in LA and mainly contains pictures of herself and her art. She also has her own podcast!
Michael is one of her greatest supporters, which is saying something considering the amount of influence he has in Hollywood. This month, he promoted one of her more expensive artworks on his Instagram page and revealed that she now has pieces for sale. 
MICHAEL'S RELATIONSHIP WITH HIS CHILDREN
Aside from Tanita and her brother, Michael is also a father to twin girls he shares with his second wife, Jean Muggli. He and Muggli got married in 1999 after meeting at a salon and welcomed their daughters in 2004, just two years before they called it quits. 
The split was a messy affair, with both parties leveling grievous offenses at one another. As of 2020, the two were still locked in a battle over who gets custody, but they settled in November of the same year.
Michael loves all four of his kids, as evident by his deeds and posts on social media. The former NFL star enjoys taking pictures with them and has even gone as far as joining them to make hilarious Tik Tok videos for the viewing pleasure of his fans. 
Even though his respective marriage to their mothers did not work out, Michael kept his kids a priority, proving that raising kids can be done even when parents don't always see eye to eye.