Prince George Has Striking Resemblance to Dad Prince William & Fans Spot Touching Detail in Pic of Future King
Ahead of his 8th birthday celebration, Prince George's mother uploaded a new social media photo of the young boy. Fans noticed something concerning the young prince and his late great-grandfather.
On Wednesday, a day ahead of Prince George's 8th birthday, his mother, Duchess Kate, 39, took to Twitter to share a new image of the boy. Kate shares her social media accounts with her husband, Prince William, 39.
In the photo, George was seen smiling broadly as he sat on a Land Rover Defender. The beautiful picture was taken at the Cambridge's Amner Hall home in Norfolk.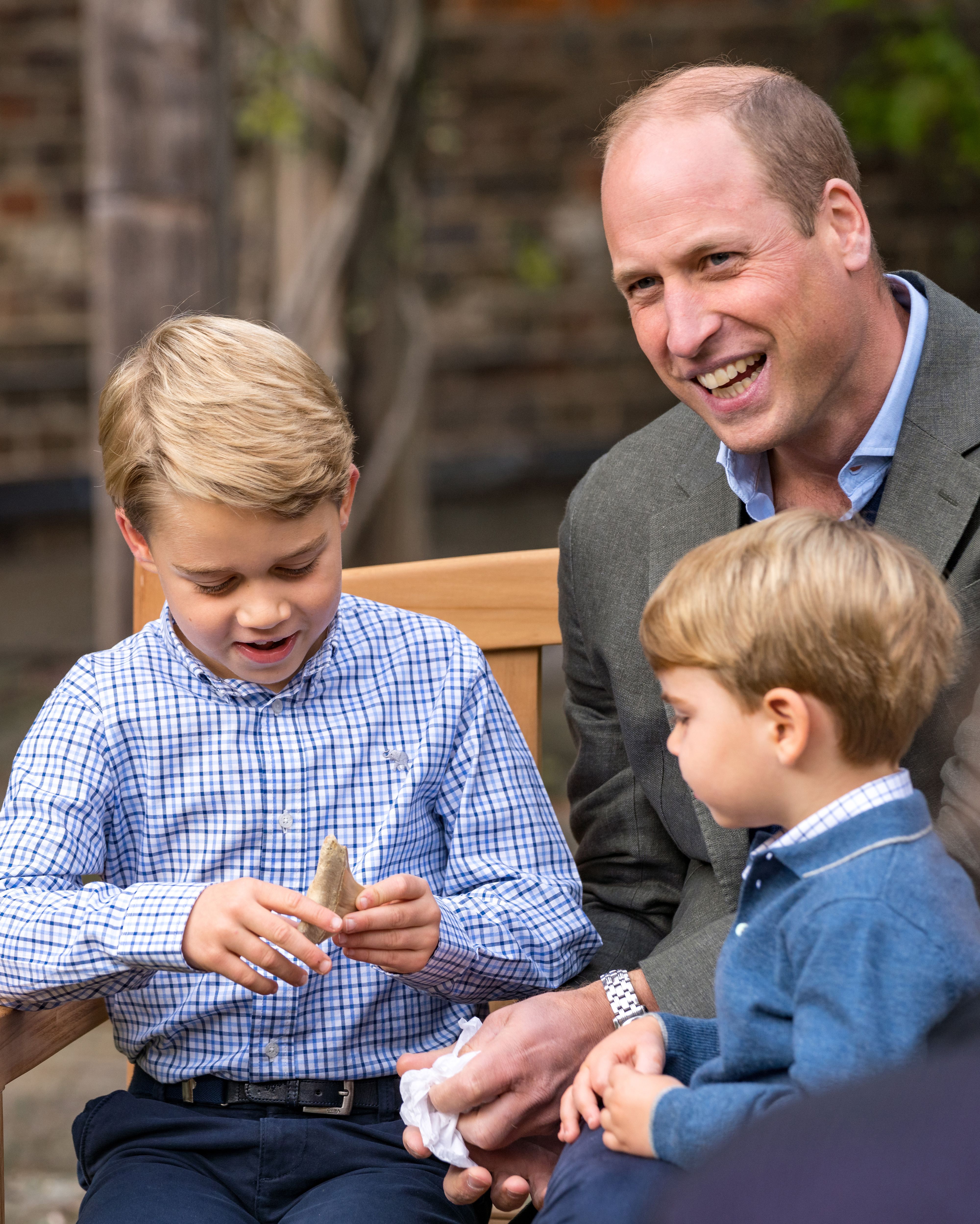 Royal fans quickly jumped to the comments section, with one person noting how happy George looked in the post. The fan also mentioned how they loved the tribute, in the image, to the late Prince Philip.
The off-road vehicle that the little boy sat on was synonymous with his great-grandfather, the Duke of Edinburgh. Philip sadly passed away in April 2021, a few months shy of his 100th birthday.
Incredible performance @England!#GERENG pic.twitter.com/QLOIJ9Ihn6

— The Duke and Duchess of Cambridge (@KensingtonRoyal) June 29, 2021
He was well-known for his love of Land Rovers, and during his funeral, his coffin was carried by a specially designed car that he had a hand in designing. One person picked up on something else in the image, writing:
"He looks so much like William!"
A third fan thought the young boy was quite adorable and grew up to be a young man now. The person also noted the same thing as the previous one, that George looked like his father in the photo.
The social media user also felt that the young prince had a bit of a resemblance to his grandfather, Prince Charles, and his mother. Another person also shared the sentiments of the previous Twitter users.
He looks so much like William!Happy Birthday George,have a lovely day!!❤🎈🎉🎊We love you so much!♥️🥳

— Liana💜✨ (@LianaCambridge) July 21, 2021
Someone else thought the young Cambridge made a "gorgeous king" and looked quite happy as the future monarch. During the recent Euro 2020 soccer match, George got the chance to match with his father.
The boy was seen wearing a navy suit with a blazer that looked exactly like William's one. The pair took their twinning to another level by also wearing matching ties at Wembley stadium.
Such an adorable, grown up young man he is becoming! Looks so much like his Papa here, with a bit of Grandad Middleton too. Have a wonderful 8th birthday Prince George, filled with love, laughter and joy #weloveprincegeorge 🎂🎉🎈🎊❤️

— Lindsey Northern Lass (@linzstracs) July 21, 2021
Their red and blue striped ties were meant as a tribute to their country England playing against Italy. Besides George, Kate and William also share daughter Princess Charlotte, 6, and son Prince Louis, 3.
The royal [Prince William] said his son [Prince George] loved the activity just like [Duchess] Kate once had.
According to Robert Lacey's book "Battle of Brothers," the Cambridges allegedly broke the news to George about becoming a king one day sometime during his seventh birthday in 2020.
Happy birthday Prince George, looks more & more like his dad...delighted the Duke & Duchess released this beautiful photo despite the nasty trolling after the Euro Final, remember there is much more love than hate in the world x

— Jo 💙 (@Ge_l_t_yJo) July 21, 2021
The prince's parents try to allow the little boy to enjoy his childhood while still can. As a celebration of the future king's 8th birthday, we've compiled a few facts about George.
According to Vanity Fair, Katie Nicholl once revealed that Kate had actually intended on naming her firstborn child Alexander. However, the Cambridges settled on making it his second name instead of his first one.
Gorgeous king George ❤️❤️ looks like a very happy little lad and future King 👑

— Gary (@Gary94924177) July 21, 2021
Unlike some modern children, the Cambridge offspring are encouraged to spend time outside when playing. George and his siblings enjoy the fresh air while taking bike rides, playing with their dogs, and gardening.
William once confessed that his firstborn son followed in his mother's footsteps by taking part in dancing. The royal said his son loved the activity just like Kate once had.