Twitter Users Insist Prince George Looks Just Like Kate Middleton's Dad Michael Middleton in B-Day Pic
Fans gathered on social media to wish Prince George well on his eighth birthday, and many could not get over the striking resemblance between him and his maternal grandad.
Prince George has attained another milestone as he celebrates his eighth birthday. Royal fans got to see his official birthday portrait that showed the little prince's adorable face.
While many admirers shared celebratory messages and wished him well on his big day, some followers thought he held a striking resemblance with his maternal grandad, Michael Middleton.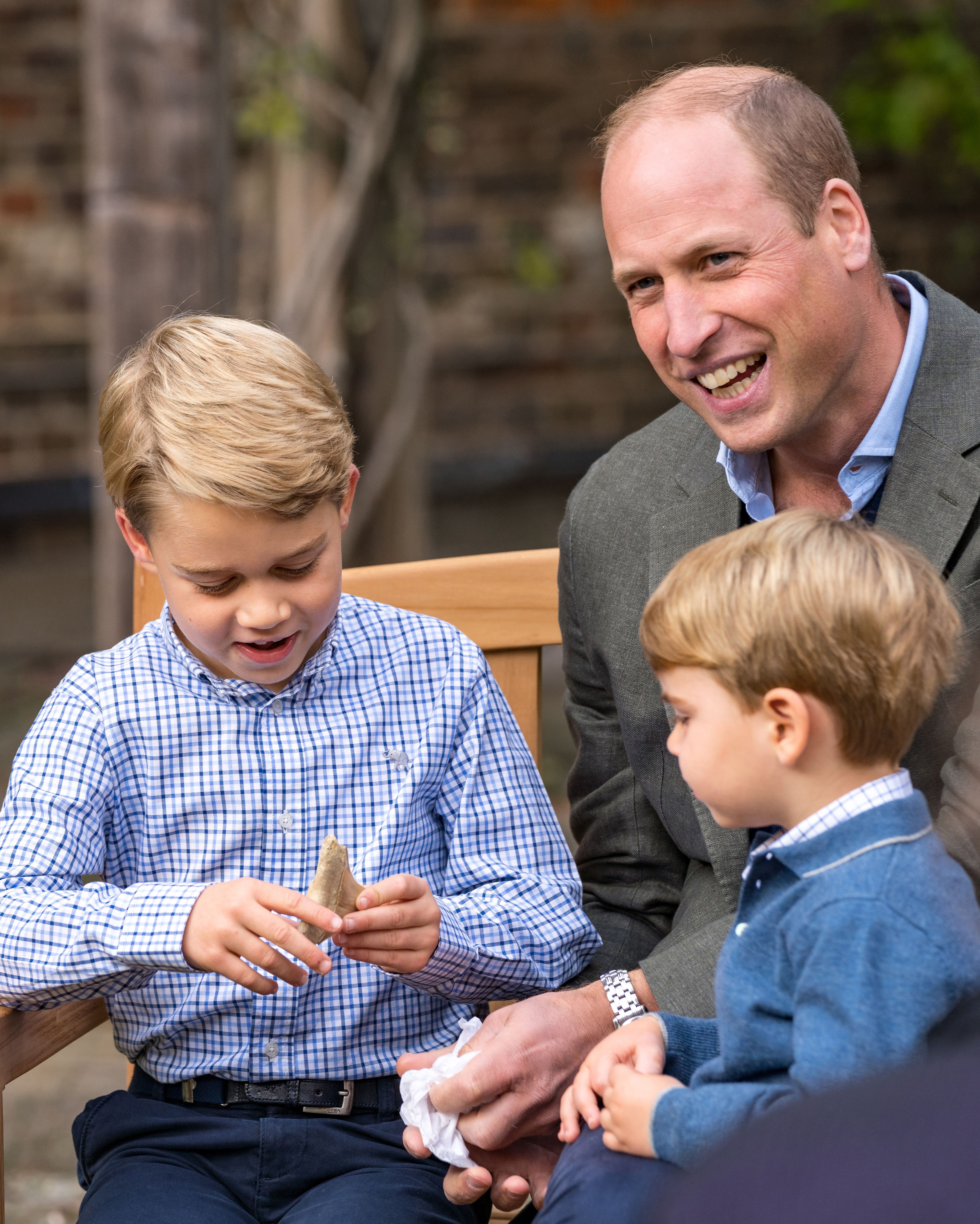 PRINCE GEORGE IS A YEAR OLDER
The photo shared on Twitter presented the preteen enjoying leisure time outdoors. The youngster rocked a navy blue polo with orange stripes and a pair of shorts.
George was photographed sitting on a Range Rover Defender in an open field with tall grasses. He flashed a big smile for the camera showing off his lovely features. 
Twitter fans could not help but be smitten by his lonely image. One person shared a hearty birthday message as they added that George was growing into an adorable young man. 
The fan mentioned that George was the spitting image of his father, Prince William, as well as grandpa Middleton. Another person agreed, relaying that George was "really Kate's dad."
Such an adorable, grown up young man he is becoming! Looks so much like his Papa here, with a bit of Grandad Middleton too. Have a wonderful 8th birthday Prince George, filled with love, laughter and joy #weloveprincegeorge 🎂🎉🎈🎊❤️

— Lindsey Northern Lass (@linzstracs) July 21, 2021
More fans filled the comments with delight, all sharing their opinion on the part of the family, Prince George looked more like. Some compared him to his uncle James Middleton. 
WHO DOES GEORGE LOOK LIKE?
More social media users deliberated on who Prince George looked like, with one person commenting that he was "all Middleton." Someone added that he was looking more and more like his Michael.
He really is like Catherine's dad XX

— EmmaM (@Emmamor27460070) July 21, 2021
From his father's side, George has been said to look like the Queen's grandfather, King George VI. while they share similar monikers, the pair are said to have the same eyes and chin.
Prince George also has fans sharing that he also looked like Princess Diana's side of the family. Fans have shared that he holds a resemblance to Diana's brother, Earl Spencer.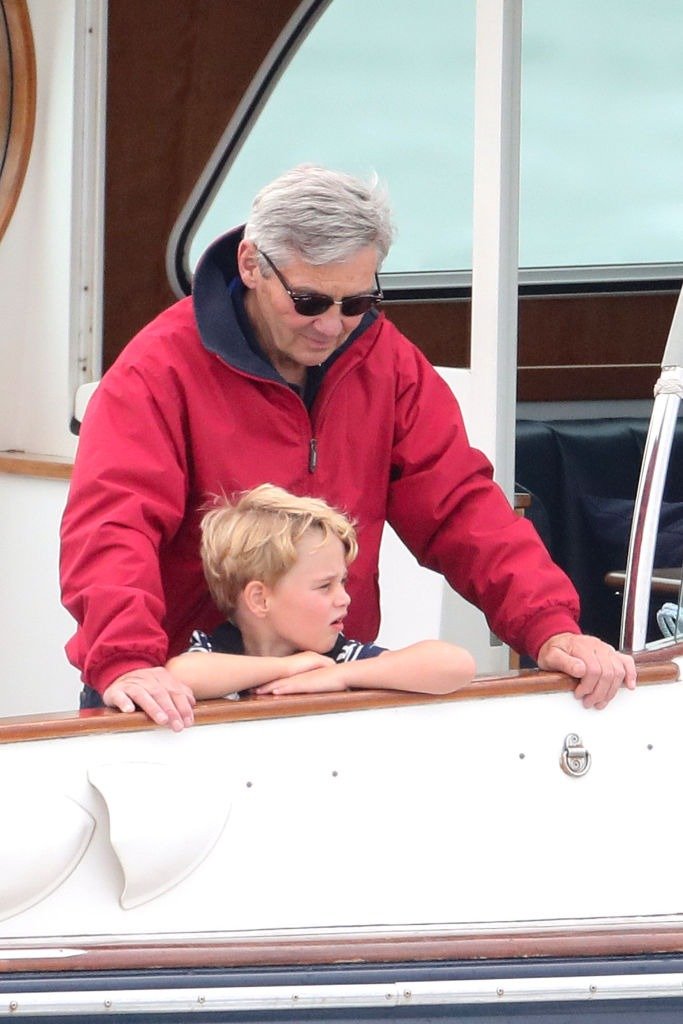 George is not the only one who is said to look like Michael. His little brother, Prince Louis, also got the same reactions from admirers on his second birthday last year. 
WHO IS MICHAEL MIDDLETON?
Michael comes from a wealthy Yorksire family that had connections to the British monarchy. Some of his family's trust funds were passed down to him.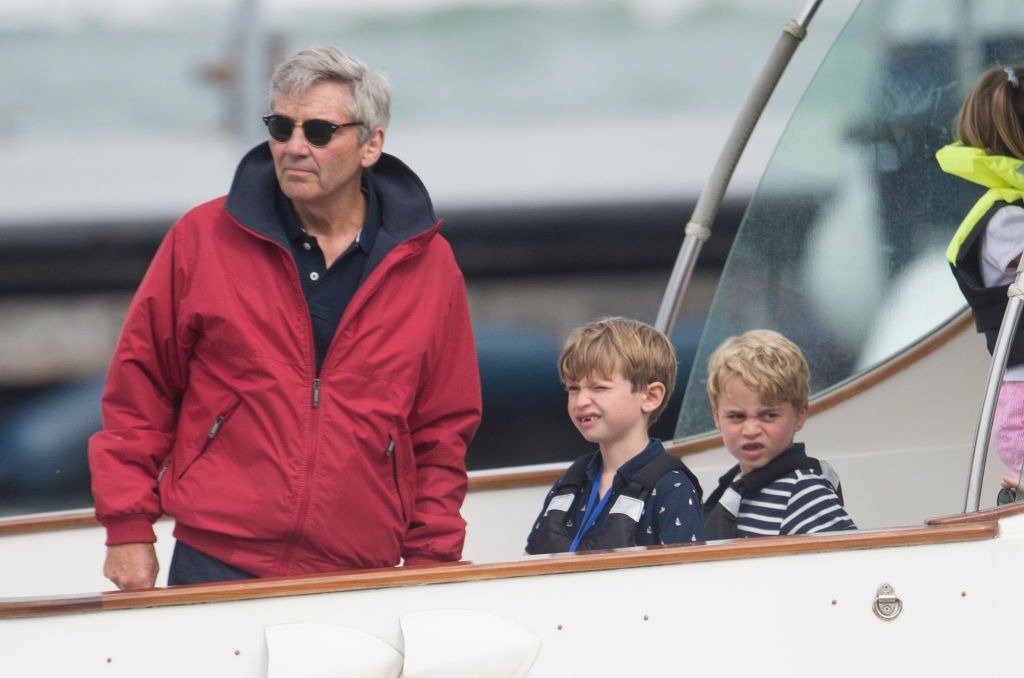 In his hay days, Michael worked as a flight dispatcher for British Airways where he met his wife, Carole Goldsmith. The couple tied the knot in 1980 and they have three children, Catherine "Kate," Pippa and James Middleton. 
THE SIGNIFICANCE OF GEORGE'S PHOTO
George posed for his birthday still, sitting on a Range Rover, and this has been said to be a nod to his late great-grandfather, Prince Philip. In his lifetime, Philip had a preference for Range Rovers.
During his April burial and the royal procession, Philip was carried on a specially adapted defender, which he had helped design. Many witnessed the befitting farewell ceremony at Windsor Castle. 
SHARING GEORGE'S PHOTO
There were initial speculations that the Duke and Duchess of Cambridge will not share birthday images on their son's birthday. This was because George has once been the target of internet trolls. 
Royal biographer Angela Levine shared that there were hopes that the Cambridges would follow through with a social media post for George's birthday. 
Updates on Prince George show that he has been informed that he was a future king. This was shared by royal expert Robert Lacey who made it known that George found out about his position around his 7th birthday.
Lacey made it known that Prince William and Kate Middleton wanted George to find out at their own controlled time. This was because William did not like the fact that he knew he would be king all his life. 
Kate and Prince William have adopted a way to bring up their children and give them a "normal childhood" while ensuring that the monarchy follows through with modern times.