Wayne Gretzky and Janet Jones' Big Family Captured In One Snap To Mark 33rd Anniversary
American actress, Janet Jones and retired ice hockey star Wayne Gretzky, have one big family and have been married for over thirty years. They had one of the most luxurious weddings of all time.
Wayne Gretzky and Janet Jones' almost all big family captioned in one snap as they mark their 33rd wedding anniversary. Jones took to Instagram writing:
"Love you, Wayne, and a perfect night with most of the family by our sides. Love you all, 33 years Happy Anniversary."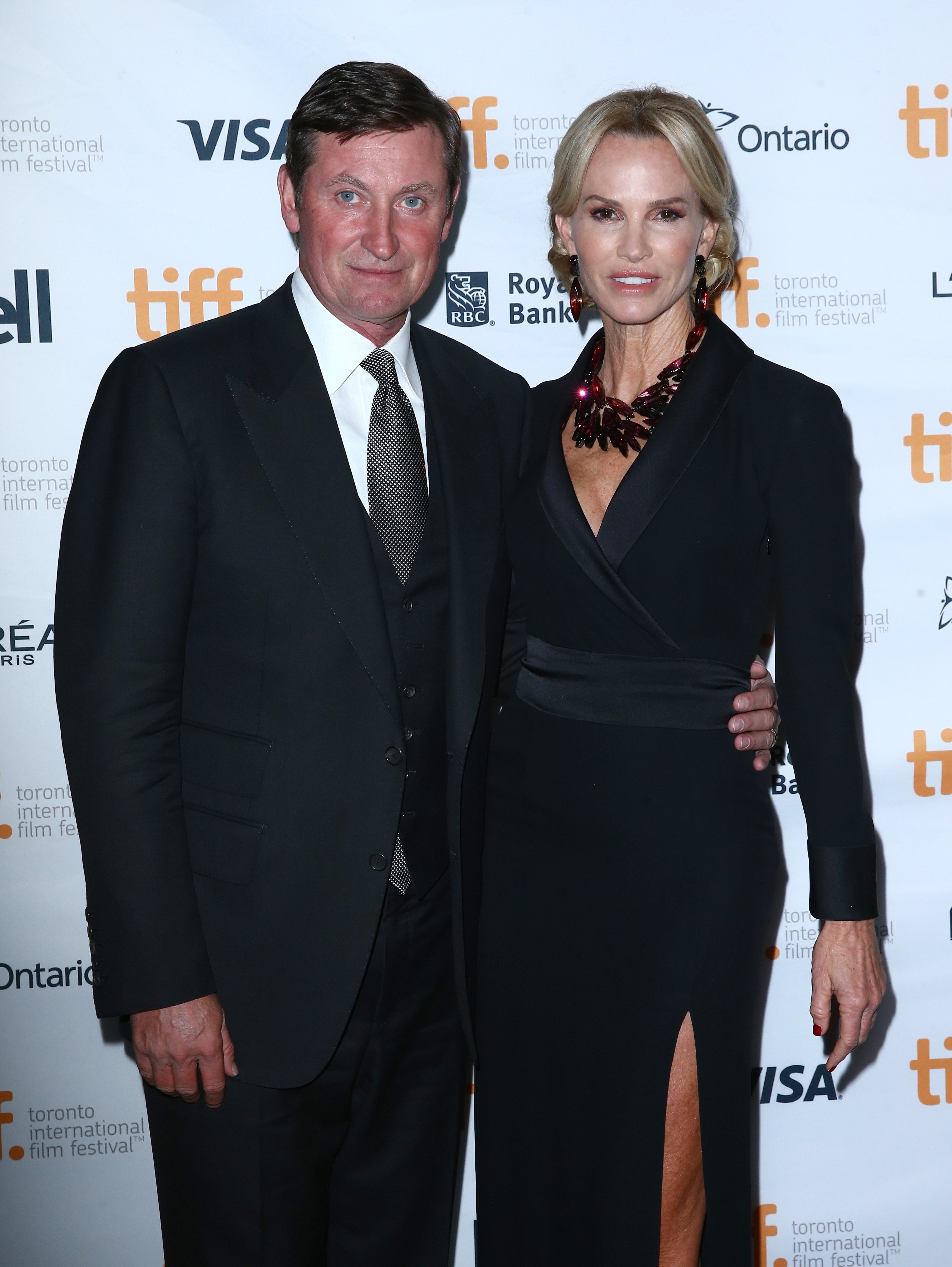 WEDDING ANNIVERSARY
The 60-year-old posted two snaps showing her and her husband smiling, wearing matching black outfits with their tiny wedding anniversary cake in view.
She also shared a family portrait with the kids and other family members posing outdoors with all beaming from ear to ear.
Fans flooded the comments section in congratulatory mode with one person writing, "Happy anniversary, stunning," while adding a heart emoji.
Another follower wrote, "33 years or 333 years…legends never die!!" A third complimented the couple over their youthful looks.
"How can you be married for 33 years when you both LOOK 33 years?! Happy anniversary," she commented while another individual said, "God bless you both and your family!!"

A sixth user praised the lovebirds, "Congratulations, and you both look fantastic!!!" Another fan recalled watching the couple's wedding.
"Happy Anniversary to the both of you; I remember watching parts of the wedding on TV," the person noted. At the same time, another individual complimented the pair, "You look as good as the day you got married!!"
One follower applauded the duo for being married this long and stated, "Most couples nowadays can't even last 33 days. Congratulations!"

ABOUT JONES
Jones is well-known for her work on "Police Academy 5: Assignment: Miami Beach" (1988), including the movie "A League Of Their Own" (1992) and "Alpha Dog" (2006).
She was born on January 10, 1961, in Bridgeton, Missouri, as Janet Marie Jones. The "American Anthem" star has been married to Gretzky since July 16, 1988.

THE LAVISH WEDDING
The pair's star-studded wedding took place in Edmonton. It included celebrities such as Alan Thicke, Gordie Howe, and Paul Coffey, with the ceremony being deemed "the closest thing Edmonton has ever had to a royal wedding."
The people of Edmonton made the couple's wedding day what it was as they turned out in massive crowds to witness the Edmonton Oilers' star say "I do" to his lovely bride.
Well-wishers thronged the streets near the church where the ceremony was performed and also lined the route to the ceremony at St. Joseph's Basilica.

The special occasion was broadcast live throughout Canada, and it reportedly cost the groom over $1,000,000, with the bride's gown totaling $40,000.
The wedding reception was hosted by actor Thicke where the couple had their first dance in front of 700 guests that included friends and family.
Jones was four months pregnant with the couple's first child, daughter Paulina, and reportedly saved her wedding gown for her to wear at her own wedding one day.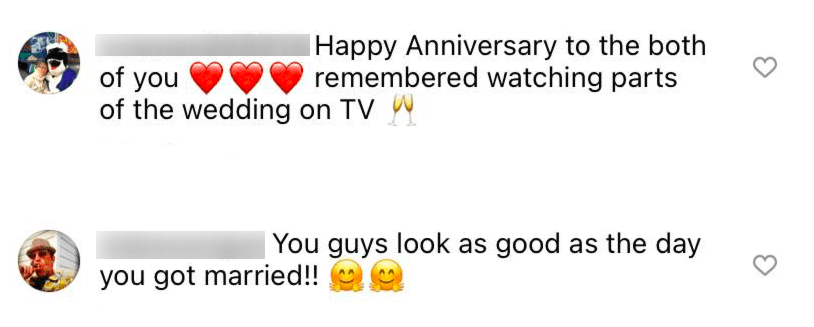 THEIR HUMBLE ABODE
Jones and Gretzky are parents to five kids, Paulina, Emma, Ty, Trevor, and Tristan. They own a Sherwood Country Club property which they showed off in 2018. They have a tennis court and a private gym in their home as they are a fitness-focused pair.
"Janet makes me go to hot yoga," Gretzky, 60, revealed at the time. His wife chimed in and said, "I do! As you get to your 50s, you've got to stay healthy," and added:
"I'm constantly trying to motivate Wayne to look good in his jeans."

The massive pool allows the Gretzkys to lure the rest of the family over for barbecues. The pair were in the process of redecorating their home.
Jones shared, "I can't wait until it's completed. I really built it as my dream home, never thinking we would buy it back!" she said of their beautiful abode.
THEIR FIRST CHILD
They are also grandparents to two grandkids River and Tatum, Paulina's kids. The 32-year-old is currently engaged to golf star and longtime partner Dustin Johnson.
Johnson and Paulina met in 2009 and officially started dating in 2013. The 37-year-old popped the big question only seven months after they started dating.
Paulina is an actress and has appeared in movies including "Grown Ups 2," "Fame," and "Gambling," and is also a model and a singer.
ALL ABOUT WAYNE
While Paulina has taken after her mom by pursuing acting, her father is a sports star and is arguably hockey's most outstanding player. Wayne is a Canadian-born hockey player and NHL Hall of Famer.
The doting dad played his first full NHL season in 1970-80 for the Edmonton Oilers. Over the next two decades, he dominated the sport, setting a host of league records.
The former head coach eventually retired in 1999 and was inducted into the same year's Hall of Fame. He has been described as a "precise and hard-working" player.
Wayne was just two years old when he first started skating. He was born on January 26, 1961, in Brantford, Ontario, Canada.