Prince William & Kate Middleton's Parenting of Prince George Is Dramatically Different to Other Royals
The young royal of Cambridge has a different upbringing than other royals who came before him. He would need to watch his every step while living in the digital age as a teenager.
Prince William and Kate Middleton's parenting of Prince George is dramatically different from other royals. Camilla Tominey, an Associate Editor of The Telegraph, delved into the youngster's childhood and said:
"I think Prince George will have to be careful to preserve his own privacy as he becomes a teenager, and his parents will be acutely aware that he's vulnerable."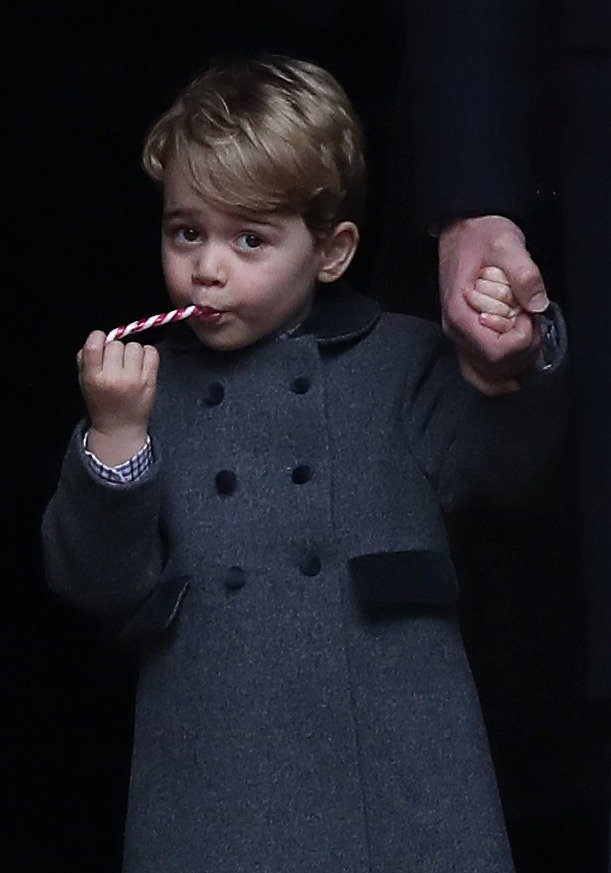 Tominey continued that the royal couple wants their son to make mistakes behind closed doors. In reference, she noted the different upbringing of Queen Elizabeth, where she and her parents lived an "idyllic" life and were not in the mainframe back then.
Prince Charles was sent to boarding school by his parents against his will, and his sons Prince Harry and Prince William are changing the narrative in raising royal kids.
Both siblings have taken after their late mother, Princess Diana, who was a hands-on parent. The new generation of royals prefers being involved in parenting their children.
"The Duchess has taken ownership of the children's image," Tominey explained. She added when the kids were born - the couple was worried about paparazzi shots.
"There was a situation where George was apparently watched when he was playing in the playground," the broadcaster revealed.
"To counteract that, Kate essentially decided she would saturate the market with her own imagery of the children. And I think we're going to see that continuing," the British journalist said.
Prince William, 39, is already teaching his eldest child the ropes as he prepares him for a life of duty as the future King of England.
According to the "Battle of the Brothers" author, Robert Lacey, the prince, and his wife felt that it was time to inform their child about his role as a royal family member.
The Duke held off telling his son about his prominent position as a royal until "sometime around his seventh birthday" because he wanted him to have a "normal family upbringing" for as long as possible.
Although there are no details of how the conversation went down, the young prince was told what a "life of future royal 'service and duty' would particularly involve."
Prince George turned eight years old on Thursday, July 22, and he already has a massive following amongst royal fans. He is the third in line to the British throne after his father and grandfather.
He was born in 2013 and went on tour as a baby. Prince George began with his royal duties early in his life as he accompanied his parents on their royal tour of New Zealand and Australia when he was only nine months old.
The little one only appeared twice in public alongside his parents. The Duchess of Cambridge has been praised and admired for how her young children Prince George, Princess Charlotte, and Prince Louis, behave in public.
According to a parenting expert, Middleton, 39, is a "warm and sensitive mom." Dr. Rebecca Chicot, the founder of Essential Parent, told Fabulous:
"This is called an authoritative style of parenting that is now encouraged."
In February 2020, the mom of three opened up about parenthood, including her pregnancies and motherhood journey, in a podcast called "Happy Mum, Happy Baby."
The royal spoke to host Giovanna Fletcher about parenting guilt, difficulties during pregnancy, and why she did hypnobirthing.
The Duchess revealed she experiences mom guilt "all the time." "I think anyone who doesn't as a mother is lying," she said with a laugh.
She went on to explain that with what she has learned over the last few years, "I definitely would have done things differently, even during my pregnancy, I would've done now knowing the importance of the early years," Middleton said of baby's development.
Recalling on her three pregnancies, she shared, "I got awful morning sickness, so I'm not the happiest of pregnant people." Middleton said it was without a doubt a challenge for her and her loved ones.
The Cambridges have made it their plight to spend quality time with their kids and normalize their upbringing, and Prince Harry and Meghan Markle are expected to do the same.