John Travolta Praises Late Wife Kelly Preston's Wonderful Talent While Promoting Her Last Movie 'Off the Rails'
It has been slightly over a year since John Travolta lost his wife, Kelly Preston, and in a candid tribute, he remembers how talented and proud she was of her new movie.
Kelly Preston lost the battle to cancer in July 2020 and did not live long enough to see the premiere of her movie "Off The Rails." Her husband, John Travolta, took to Instagram to promote the movie in a candid message.
Preston succumbed to cancer shortly after she finished filming the movie, which tells the story of four friends who travel around Europe.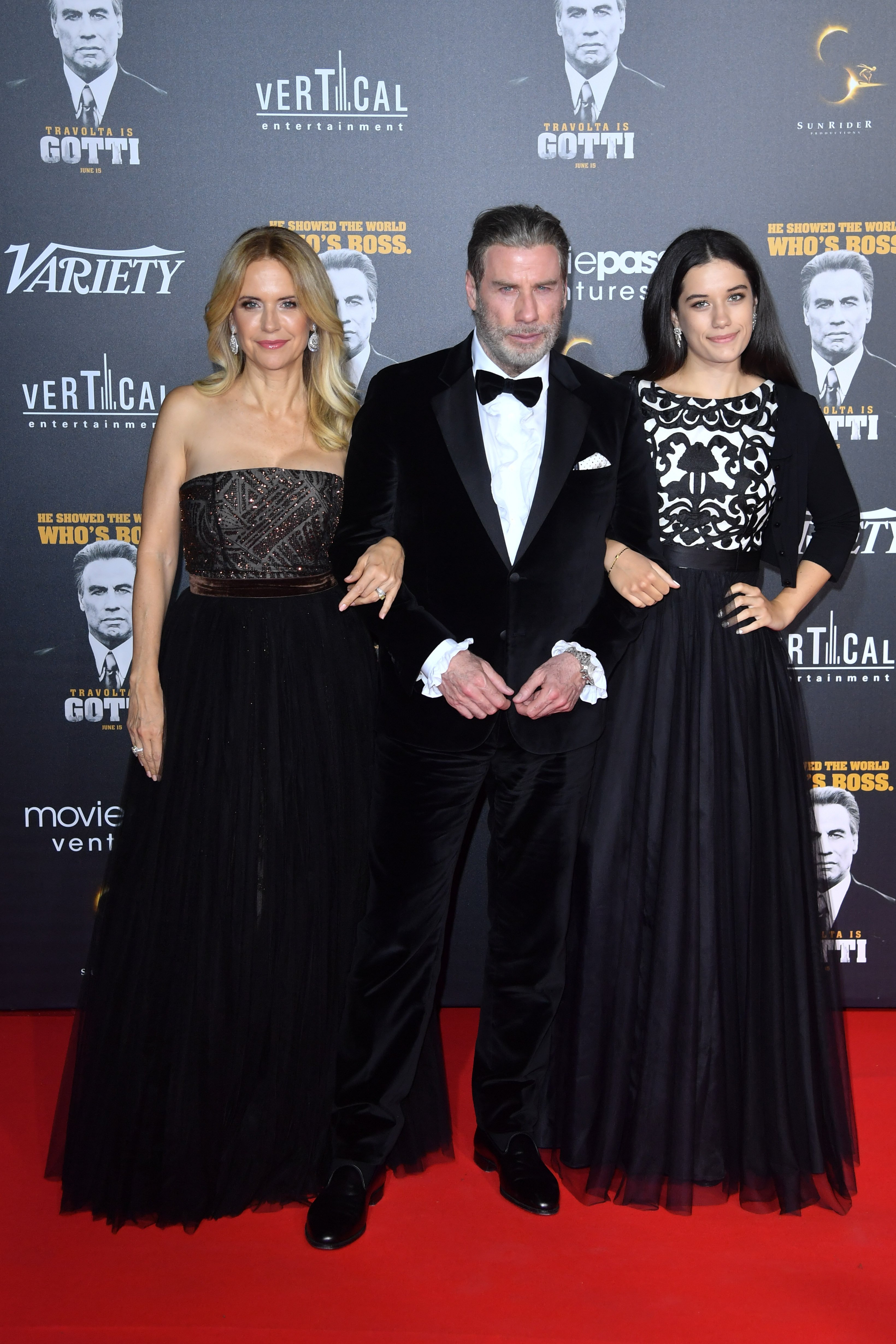 COSTARS REMEMBER PRESTON AS A FUN PERSON
Her costars also paid tribute to the actress at the movie's premiere in London. Jenny Seagrove and Sally Phillips, in a bid to remember the actress wore matching necklaces that bore the name Kelly. 
Remembering their friend, Phillips says that Preston was an amusing person to be around and loved to give priceless advice. She said that they always had a good laugh as their movie characters.
They remember her as a kind, professional, and hilarious person. In his tribute, Travolta mentions how proud Preston was of the movie, saying:
"Off the Rails is Kelly's last film- she was very proud of it and of all of the wonderful talent that she got to work with in it."
PRESTON'S FINAL YEARS
Kelly Preston may have been dealing with cancer during the last two years of her life, but she did not take it lying down. She filled her time with her love of family and her career progression.
She continued to privately work on her movie, even after her diagnosis and had just completed the movie when she lost her life.
She celebrated the milestone by posting a photo of herself and Sally Phillips and other cast members and referring to the movie as a dream come true.
Jett lost his life after hitting his head in the shower during a vacation in the Bahamas.
PRESTON AND TRAVOLTA'S LOVE STORY
Travolta and Kelly's marriage was filled with love, up until the actress lost her life in 2020. The two met back in 1987. Recalling the first time she saw Travolta, Preston says he was walking across the hall with his two dogs.
She says she thought he was hot, while Travolta was equally stricken by her beauty and thought she was gorgeous. The two had instant chemistry. However, at the time of their meeting, Preston was married to Kevin Cage.
The two would somehow find their way to each other and got engaged in 1990 before tying the knot the following year. They had their first baby Jett followed by Ella in 1992 and 2000, respectively. 
They had their lastborn son in 2010, after dealing with the heartbreaking loss of their first child Jett at only 16. Speaking to US Weekly about his loss, he said:
"It's the worst thing that's ever happened in my life. The truth is, I didn't know if I was going to make it."
DEALING WITH LOSS
Jett hit his head in the shower in their vacation home vacation in the Bahamas, then experienced a seizure that led to his death.
To help cope with the loss of their son, Travolta and Preston turned to the Church of Scientology and also had another son, Ben, who helped heal the pain of their loss.
In 2020, Travolta would once again experience the loss of his lovely wife to cancer, and even though it has been a tough time, Travolta has his two kids by his side, who are helping him through the hard times.
It is not, however, the first time that Travolta lost a loved one to breast cancer. In 1977, then-girlfriend Diana Hyland succumbed to cancer, leaving behind her 3-year-old son, Zachary Goodson.