Simone Biles Slays in Peach Outfit While Showing Cute Height Difference with NFL Star BF Jonathan Owens
Simone Biles and her boyfriend looked like soulmates in a recent snap shared on the former's Instagram story. Their relationship is also deeper than social media posts; find out how! 
Simone Biles is a very popular name in gymnastics, as she is often regarded as one of the most dominant female gymnasts of all time. While the 24-year-old constantly shows off her flexibility, she also flaunts her love life on social media.
Currently, Biles is romantically involved with professional NFL player Jonathan Owens, signed to The Houston Texans. Time and again, Biles and Owen have posted snaps that captured romantic moments between them, and they appear to be a match made in heaven.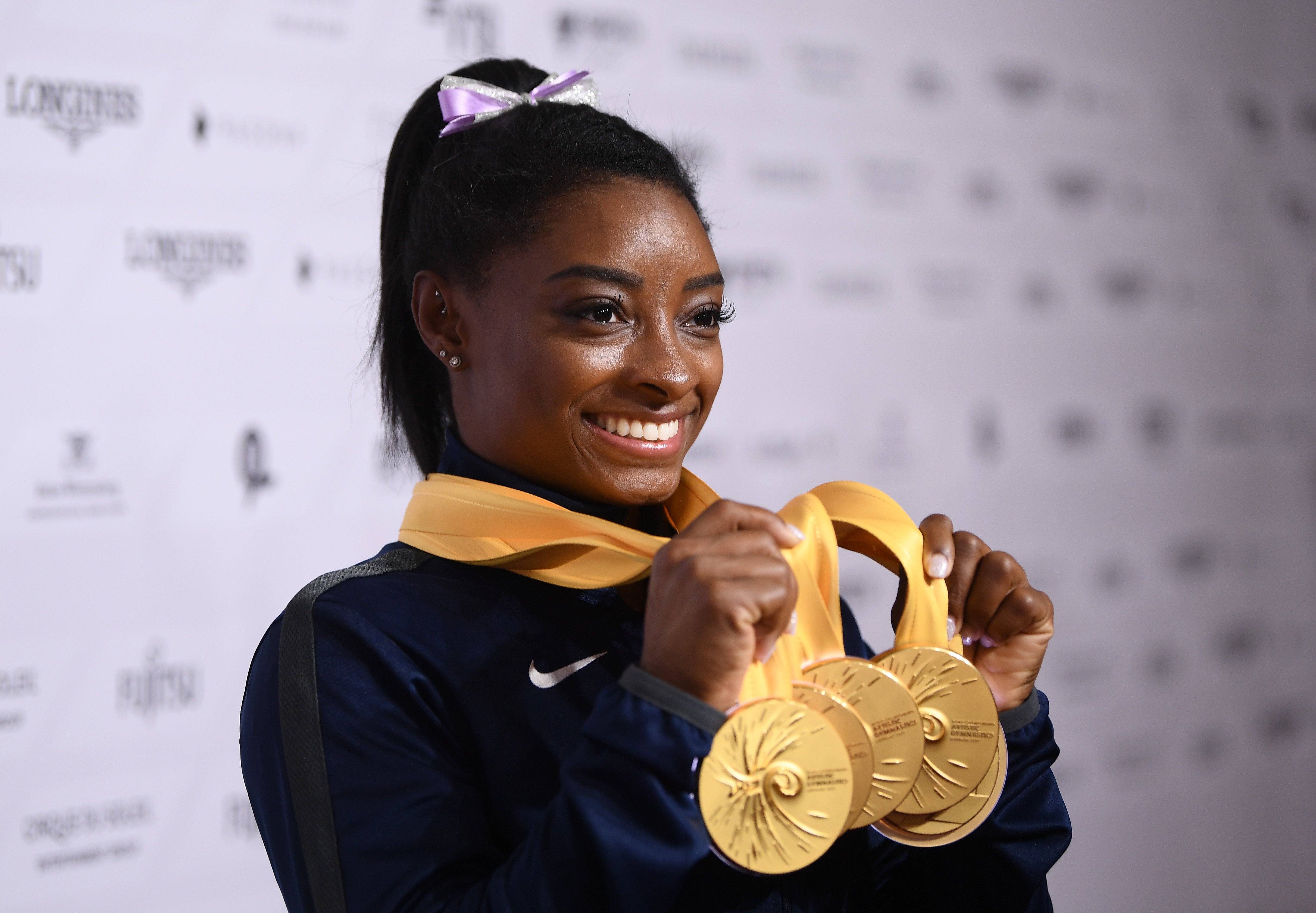 Recently, Biles took to her Instagram story to update her fans with a picture of her and Owens snuggling up. In the photo, Owens was clad in an all-white outfit and a pair of fancy sneakers. He stood tall behind his tiny girlfriend, making their height difference very noticeable.
On the other hand, Biles was elegant in a peach two-piece which she finished off with a gorgeous pair of slippers. The pair smiled and beamed with joy as Owen rested his chin on his babe and gently held her waist. 
Biles' also rocked her shoulder-length black hair, which was a perfect complement to her beau's single braids. The lovebirds donned wristwatches, and the gymnast added more spice with a stunning silver necklace. 
FACTS ABOUT OWENS
Numerous fans and lovers of the couple are only knowledgeable about their professional careers. To date, many remain oblivious to the initial baby steps they took to amass such fame and success. 
Owens grew up in St. Louis, MO, and began playing football in high school. After graduating high school, he continued with football, playing for Missouri Western State University.
In 2018, the athlete finally joined the NFL and played for the Arizona Cardinals, and in 2019, he joined the Houston Texas practice squad. In 2020, Owens was officially signed to the Houston Texans and currently lives in the Houston area with his girlfriend. 
OWENS AND BILES' ROMANCE
Biles made her relationship with Owens Instagram official in August last year. The gold medalist posted a selfie of them with a caption that insinuated they were together. Since then, the raving beauty's fans have been on a ride, witnessing lovely moments on social media.
Owens and Biles do not only apply efforts in their relationship; they also constantly support each other's careers. On June 6, the NFL player stood rooting for his woman when she clinched her seventh title in the U.S. Gymnastics championships.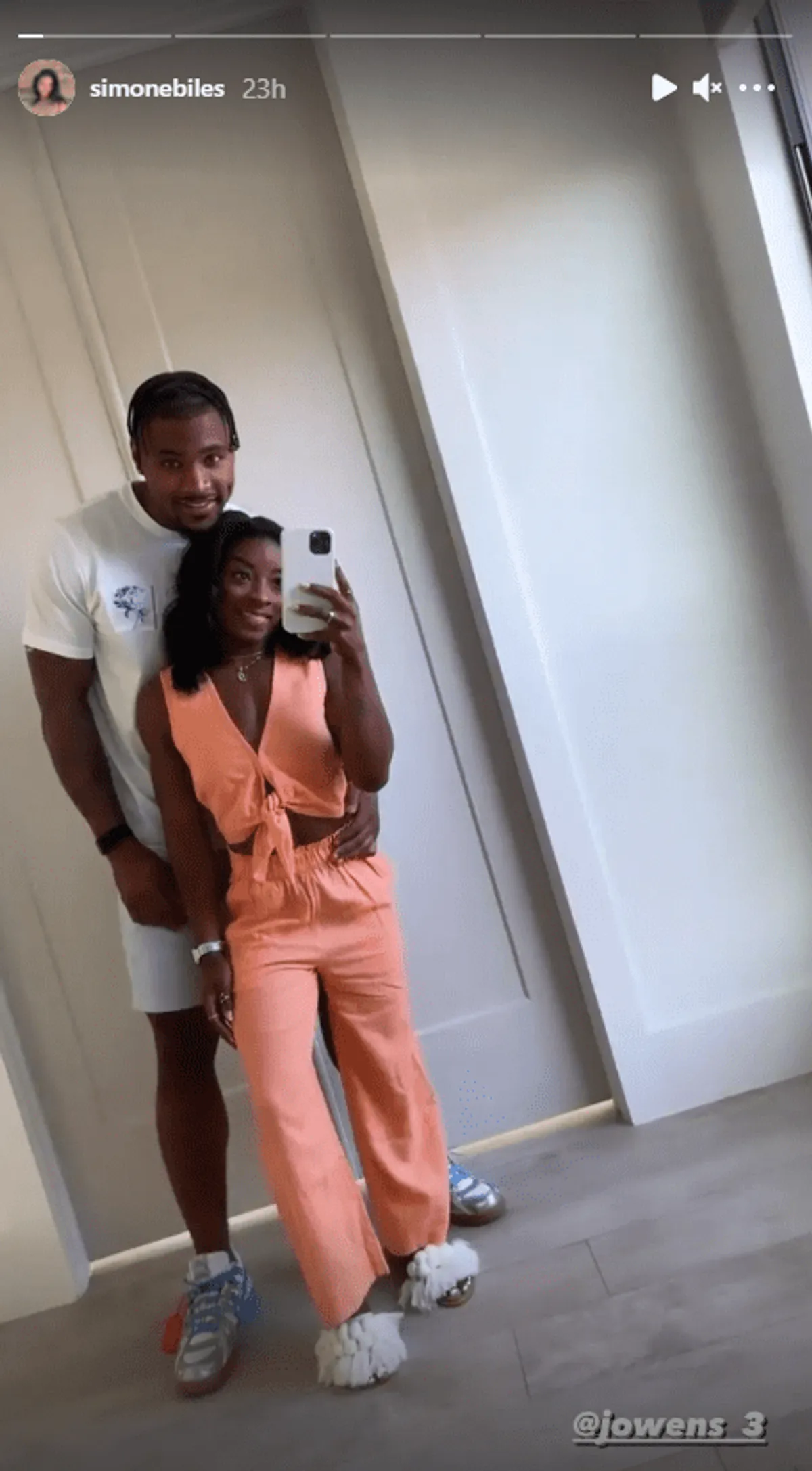 With the Summer Olympics in Tokyo at hand, Biles is laying the foundation for a successful performance, and while at it, Owens helps out with the cooking.
During an interview with E! News, Biles revealed that her boyfriend prepared dinner for her while she trained for the Summer Olympics in Tokyo.
The gymnast also once expressed her joy about having a partner who understood the intensity of her training and the importance of her routines.
Although Owens has been a source of support and encouragement over the years, he was not always aware of his girlfriend's stardom. Owens admitted that he did not frequently watch gymnastics before meeting Biles, so he did not know who she was. 
In all, he is happy to witness Biles at the pinnacle of her career. Even though the champion has stamped her place, she has also experienced a fair share of challenges. One time, Biles disclosed that she fell into depression after being a victim of sexual trauma.
Gladly, she is in a much better place now and is training hard to give an impressive performance at the forthcoming Olympics.
Biles constantly works out in the gym and eats what she feels good with to keep fit. With Owens by her side, the sky is just a starting point for the gymnast.