Top 5 Iconic Moments When Royals Wore Floral Dresses
Floral prints have a timeless charm, but they become even more special when worn by the royal family. From Queen Elizabeth and Lady Diana to Kate Middleton and Meghan Markle, royal ladies love opting for blooming floral dresses. 
Recently, the Countess of Wessex stole hearts with her floral print lavender skirt and a statement feather hat, proving once again that royals have a strong affinity for all things floral, including bold, delicate, and nature-themed prints. 
Other royal family members, including the Duchess of Cornwall, Princess Eugenie, and Princess Beatrice, are often seen choosing sleek and stylish floral dresses. Let's take a look at the five iconic moments when royals stunned in their floral outfits. 
PRINCESS DIANA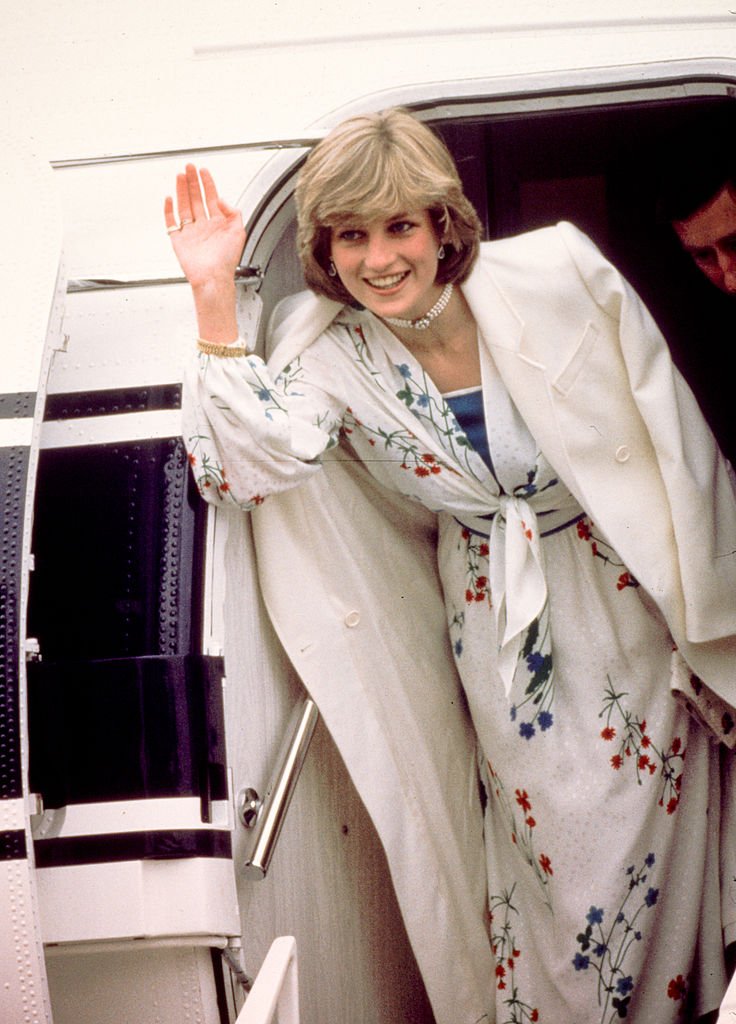 The People's Princess is known for her sartorial fashion choices, and Kate Middleton and Meghan Markle are often seen following in her footsteps. She looked gorgeous in a Donald Campbell dress, paired with a long blazer and pearl choker while leaving for her honeymoon in August 1981. 
KATE MIDDLETON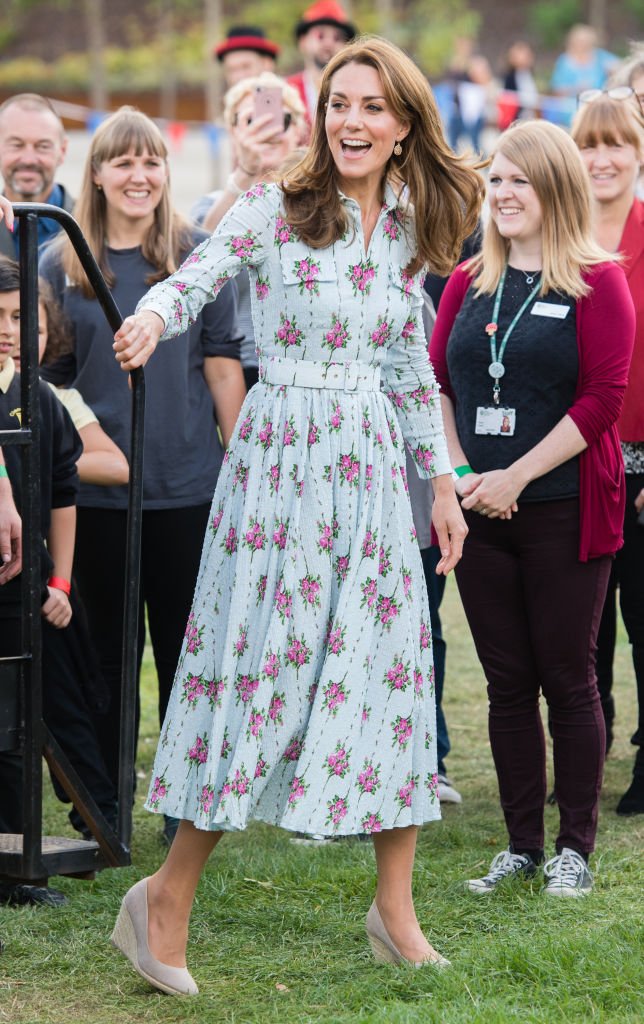 The Duchess of Cambridge was a sight for sore eyes at a "Back to Nature" event in June 2019. She wore a light blue floral frock adorned with pink flowers and a waist belt by Emilia Wickstead. 
QUEEN ELIZABETH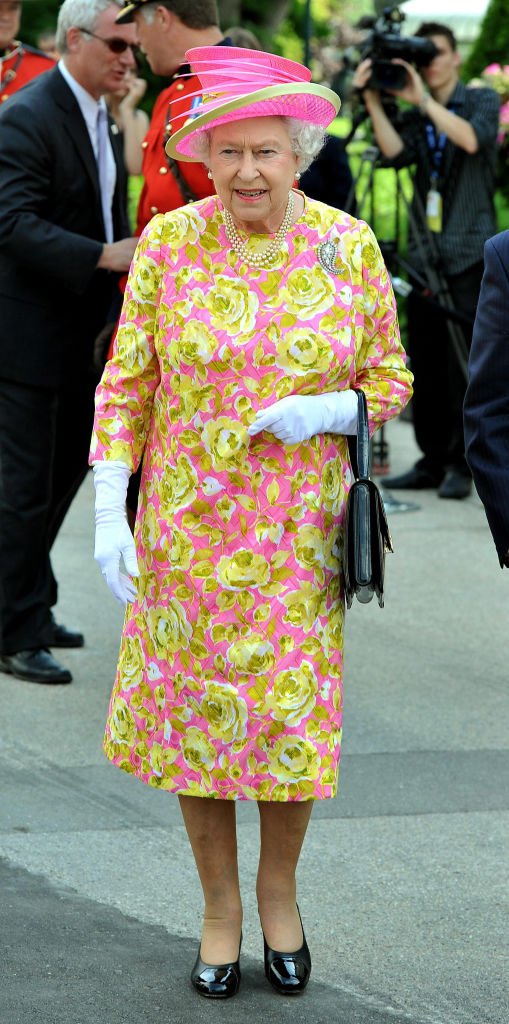 Queen Elizabeth's love for floral dresses dates back to her days as a young ruling royal. Her Majesty captivated hearts with her pink dress decorated with vibrant yellow roses at the unveiling of her statue in Winnipeg, Canada, in July 2010. To finish her look, she opted for a bright pink hat and a pearl necklace. 
MEGHAN MARKLE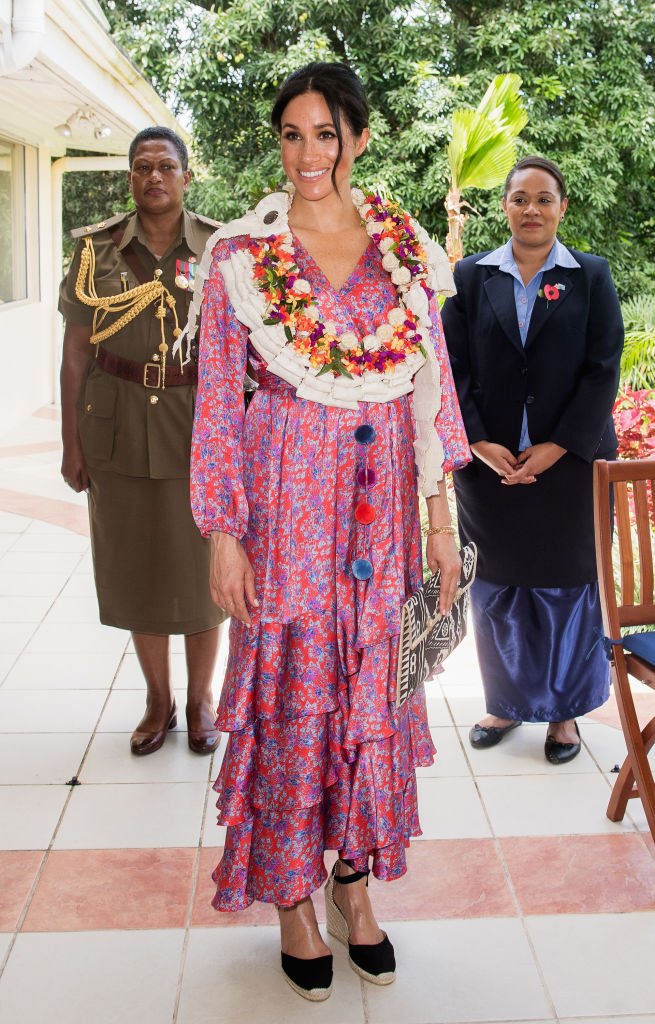 Meghan Markle visited the University of the South Pacific in Suva, Fiji, in October 2018 after publicly announcing her first pregnancy. She looked ethereal in a red and purple tiered maxi dress, with black espadrilles and traditional honorary garb. 
PRINCESS CHARLOTTE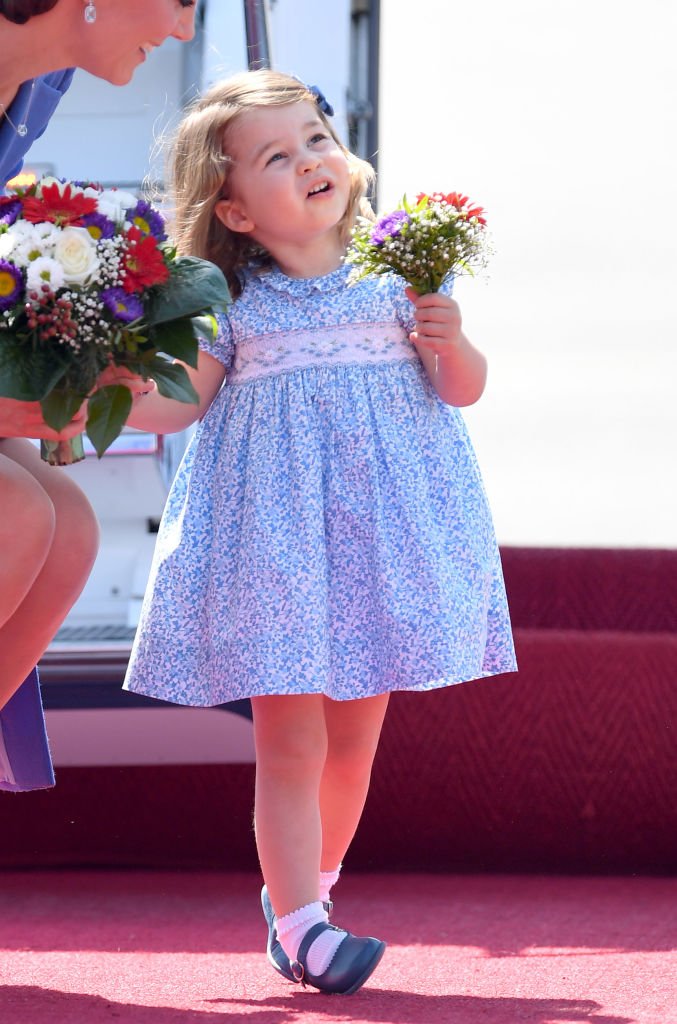 Princess Charlotte takes after her grandmother, great-grandmother, and mother when it comes to rocking florals. At only five years of age, she looked adorable in her blue frock adorned with intricate white flowers at Berlin's Tegel Airport in 2017.