See LL Cool J's Wife of 25 Years Rocking Leaf Printed Monochrome Dress & Hat While Chilling on Yacht
For almost three decades, the woman who has successfully held down LL Cool J is none other than jewelry line-owner Simone Smith. The rapper's long-time partner is also an excellent fashionista. Check out her most recent post on Instagram.
Rapper turned actor LL Cool J, and Simone Smith are surely couple goals, following their marriage tales cloned with love, the ability to make sacrifices, and unwavering support for one another.
The duo often tops the headlines with their sweet couple posts where they either celebrate their love or serenade each other with sweet words.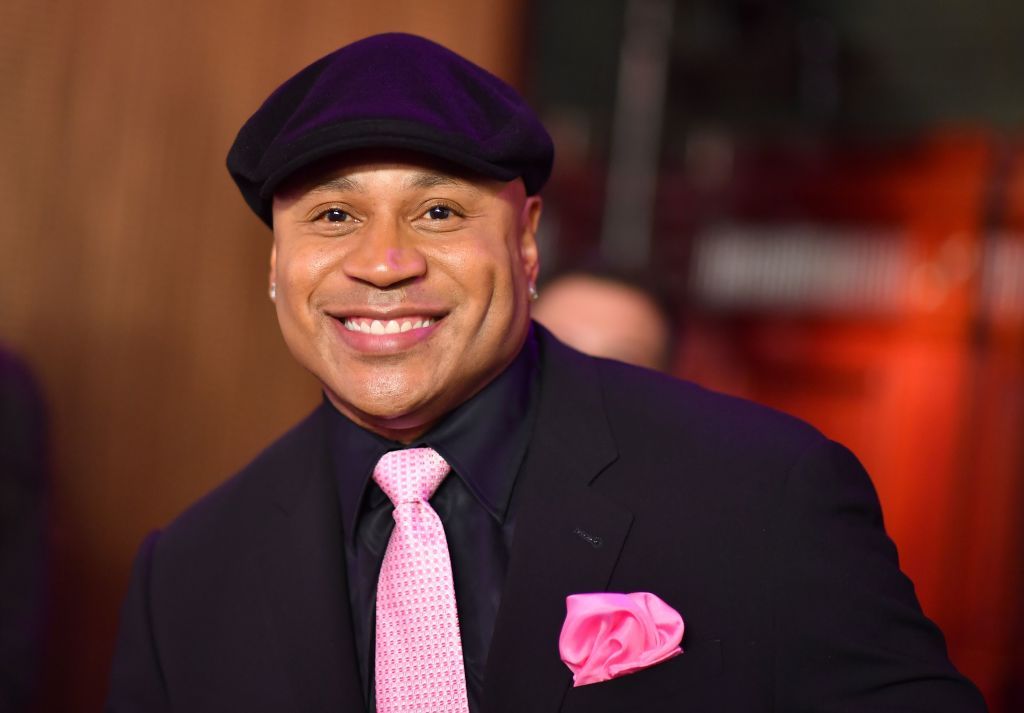 Despite their delight in sharing their happy home, they also tease fans with photos revealing the other aspects of their life including fashion, hangouts, and individual projects.
To begin the new week, jewelry-line owner Simone effortlessly displayed her stylish side as she posed playfully in a yacht, with a glass of juice balanced in between her perfectly groomed, colorful artificial nails.
She dressed in a leaf-printed monochrome free dress topped with a black laced, brown hat covering lengthy gold braids—the entrepreneur accessorized with double gold necklaces; a cross-themed one and another with a rectangular pendant.
Other accessories that brought the look to a perfect score were her wristwatch, bold ring, and an infectious wide-lip smile. Many fans gave the nod to the vacation-themed look by liking the snap and adding one or two comments admiring the ensemble.
THE UNBREAKABLE MARRIAGE
Simone Smith is the "NCIS" star, LL Cool J's wife of twenty-five years. Although fans may see the glamorous couple and wonder if they ever had a tough time, the answer is yes!
Like every marriage, they have been through difficult times that could have affected their bond. But, instead, they drew close and strengthened their love.
In 2004, Simone had rare bone cancer, had to undergo a 15hours surgery, and the doctors gave her almost three years to make a full recovery.
Her husband was supportive during this period; he did not welcome any negativity to aid her recovery and even offered to give his bone.
For him, it was a time to be there, as he told media mogul Oprah Winfrey, that it was not the right time to abandon his wife in a fox hole.
They came out victorious from the situation and have since focused on educating and funding causes channeled towards cancer. The couple even has an initiative tagged "Beat Cancer Like A Boss."
THE GENESIS
The lovers have known each other longer than they have been married. They met during their teenage years in 1987, dated for eight years, had two kids before walking down the aisle.
During the beginning of their relationship, the rapper was a bit flirtatious, especially since his career afforded him the chance to be around women—his stage name means "Lady Loves Cool J."
It did not take long before he decided to take his family more seriously, and in 1995, shortly after their wedding, the actor chose to compromise and respect his leading lady.
Since then, they have put their hearts to make things go smoothly, and by making God an essential part of the union, they have achieved success.
MEET THE SMITHS
The celebrity couple has four kids, Najee, Italia, Samaria, and Nina, with whom they share a close relationship. Like their romance, the parents are committed to making their kids happy, by giving them 100% support in their choices.
The bunch made different choices in terms of career. Najee is a photographer, Italia, a licensed real estate agent, Samaria, a fashion designer, and Nina, an upcoming singer.
Even though the mini-smiths chose unique careers, Cool J and Simone Smith have taught them nothing but determination in achieving their goals.