Ciara & Husband Russell Wilson Threw 'Rookie of the Year' Birthday Bash for Son Win Who Turned 1
R&B singer Ciara and Russell Wilson's son, Win Wilson, recently celebrated his first birthday. The celebrity couple wrote sweet messages for their little boy and made sure he had the best party ever.
Besides being one of the most influential singers in Hollywood, Ciara is a model and dancer. Besides being a career woman, she is a full-time mom who is happily married to football star Russell Wilson for five years.
The admirable couple shares two beautiful children, who they cherish more than anything in the world. Recently, one of their kids, Win Wilson, turned one, and the doting parents threw him a fun birthday party.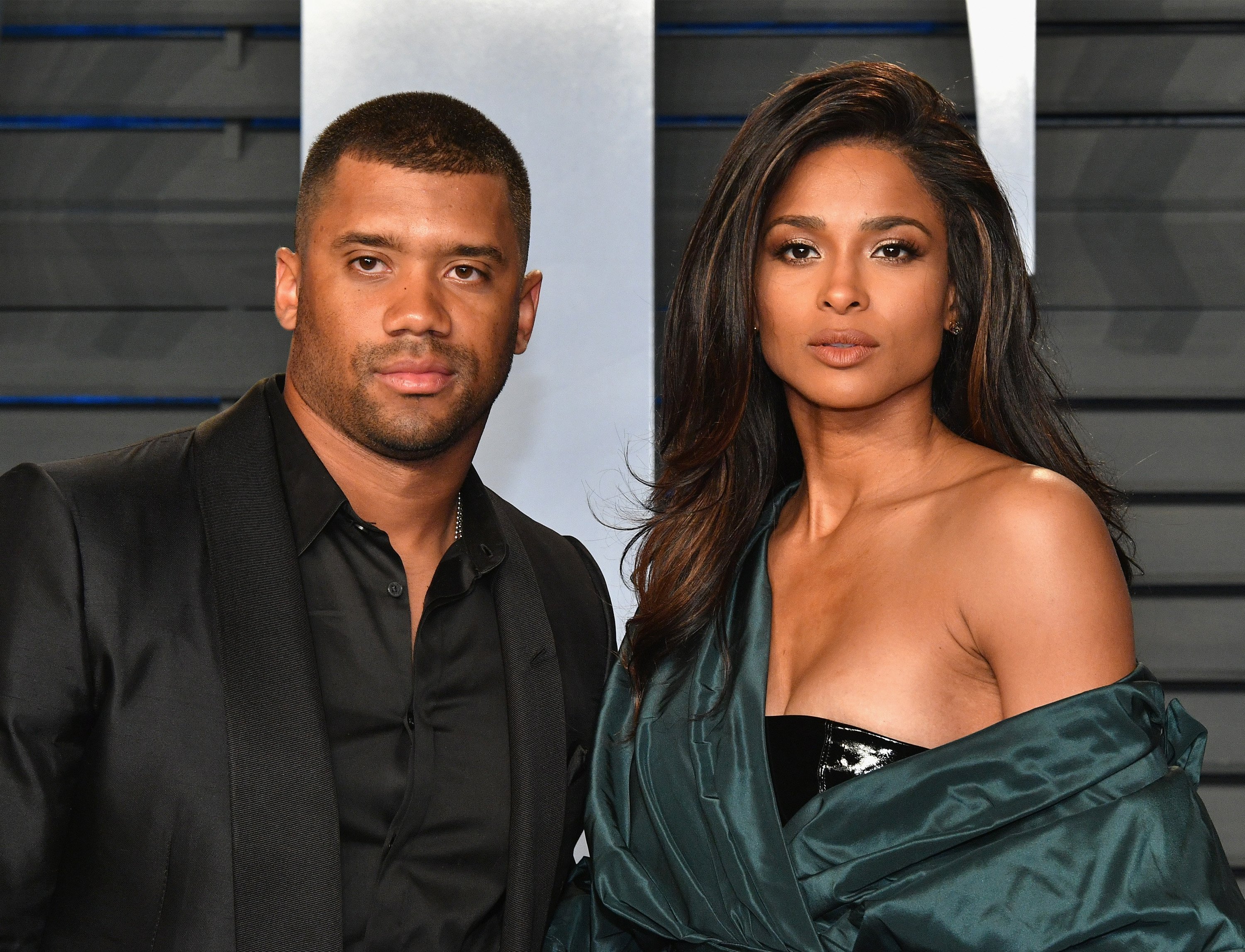 Ciara and her husband took turns sharing highlights of Win's special occasion on Instagram. The celebrity pair threw a baseball-themed birthday on a lush garden overlooking the mountains. 
In the photos, the happy parents, Win and daughter Sienna, 4, wore matching white baseball shirts and shorts with names at the back. While Win is the couple's second child together, he is Ciara's third child.
Ciara's seven-year-old son Future Zahir Wilburn joined the fun event while dressed in the same outfit as his half-siblings and stepfather. Future is the R&B singer's son with her ex-boyfriend, rapper Future.
Blue, white, and green balloons added a fun vibe to the event. The couple set up a table with sweet treats and a birthday cake topped with Win's image. In her birthday tribute, Ciara wrote on Instagram:
"I'm so excited and grateful to be celebrating you today! I love you so much My little Prince🤴 #HappyBirthday WIN! 🥇"
The doting parents provided another special table for the birthday boy, decorated with ribbons around the edges. In the center of the  table, a white banner read: "Rookie of the year."
Apart from the fun pictures, Ciara posted an adorable video of Win standing while holding a cellphone. The smiling birthday boy seemed to associate the device with his teething toys.
Ciara proudly shared a clip of Win saying "mama" for the first time at only four months old.
Although he looked cute while holding it, his famous mother gently took it away so that they could play a ball game. Towards the end of the video, he squatted and crawled towards the "Level Up" singer.
"He looks exactly like daddy 😄😩your son is so cute," a fan gushed. In April 2021, Ciara described Win as an energetic boy and thought that the little boy has inherited all of his father's genes.
Meanwhile, Russell posted on his Instagram a sentimental clip in honor of his youngest child, who shares remarkable similarities with him. The heartwarming clip showed him spending a sweet time with Win. 
The Seattle Seahawks quarterback enjoyed a priceless moment with his son playing with his silver necklace during a quick break from training. He wrote that he feels blessed and that he will always guide his son. 
The "Body Party" hitmaker and the 32-year-old NFL star welcomed their son in July 2020. Ciara proudly shared a clip of Win saying "mama" for the first time at only four months old.
Win may have inherited his father's looks, but he seems to have inherited his mom's modeling genes. The little boy graced the runway with Sienna and Future in New York City.
Their father owned a kids' fashion line called 3Brand, which the children modeled for. Russell and his wife took the runway with them as they showed off the clothing line's 40-piece collection, which will be available in August.
Russell and the acclaimed R&B singer have been married since 2016. For their fifth wedding anniversary, the lovely pair celebrated their special union in Venice, Italy.
In one of their vacation snaps, the couple featured a photo of them in a Venetian restaurant, the same place where the late Princess Diana and Prince Charles had visited in Venice in 1985.
Ciara and Russell recreated the royal duo's trip to the restaurant several years back. The "Oh" singer walked out from the place, following her husband while two security tailed them.