Nicky Trebek Teases Fans Posing Next to Silver Fox Boyfriend in Rare Snaps Together
Nicky Trebek recently posted a rare sighting of her boyfriend on Instagram and sent fans into a frenzy. Plenty of Nicky's followers commented on how good she looked with her rarely seen lover. 
The late Alex Trebek's adoptive daughter, Nicky Trebek, is showing the world that she is in love. Just under a year of her father's passing, Nicky has decided to give outsiders a glimpse into her love life. 
The seemingly happy couple posed together for three affectionate selfies from what looks like a date. Both parties looked comfortable with each other in the pictures while smiling and showing off their loving connection.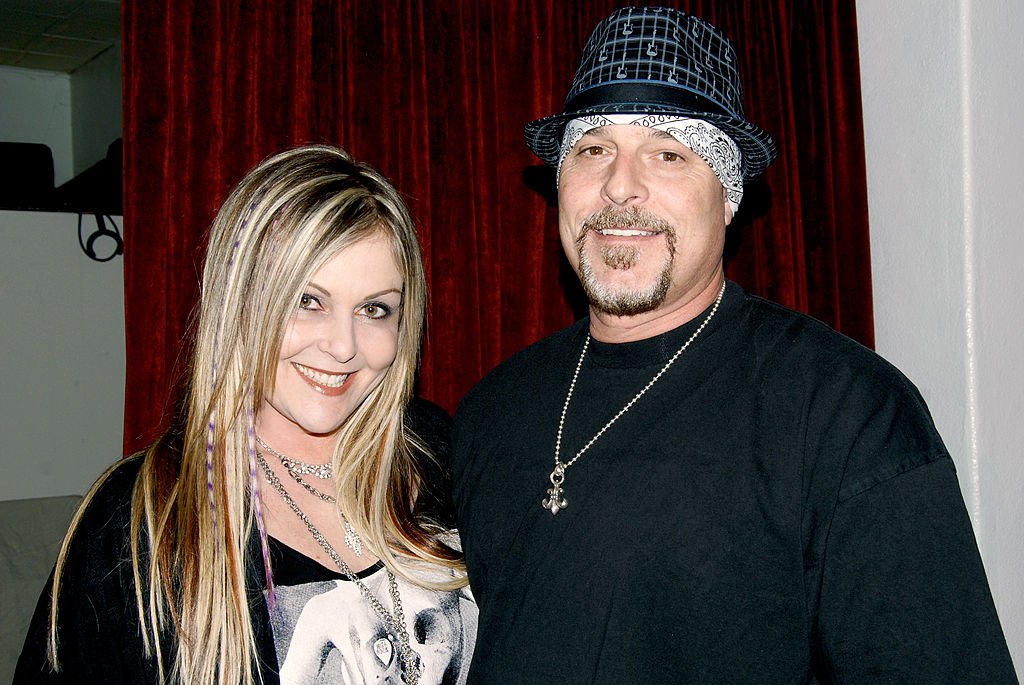 Plenty of Trebek's followers could not resist gushing over the cute couple's date pictures in her comments. One follower even went so far as to express how much she loved the duos displayed love. 
It is fantastic to see Trebek this happy just eight months after her adoptive father's passing after a cancer battle. Although Nicky was only Alex Trebek's adoptive daughter, the two shared a very special bond. 
Trebek's mother, Elaine Callei, married her adoptive father in 1974 when she was only six years old. Callei and the "Jeopardy!" host divorced in 1981, but Trebek and her adoptive dad remained close regardless. 
The father and daughter were so close that Trebek worked as a production coordinator on "Jeopardy!" with her dad. Trebek even opened up about her late adoptive father's diagnosis announcement on the show. 
Trebek revealed how proud she was of her dad in her reflection of the day he revealed his cancer diagnosis on TV. She credited the then 78-year-old for bringing much-needed attention to pancreatic cancer. 
Unfortunately, doctor's caught Alex Trebek's diagnosis at stage 4, and he was unable to win the battle against it. The iconic TV host passed away at 80-years-old last November, after two years of dealing with his diagnosis. 
Trebek has paid tribute to her late father on numerous occasions since his passing in November. She shared several posts honoring his last "Jeopardy!" episode in January and even honored the three-month mark of his passing in February. 
Thankfully, Trebek still has enough family on her father's side to keep her connected to the legend forever. The late TV host's wife, Jean, is also close with Trebek, as seen in her blog post, which explained their relationship: 
"Nicky is a couple of years younger than me, and so I have also enjoyed getting to know her, and I consider her to be one of my dearest friends."
Jean went on to describe Trebek as a "truly benevolent person" who completed their family perfectly. Although Trebek's mother didn't have any other children with Alex, she has two siblings, thanks to Jean. 
Trebek's siblings, Matthew and Emily, were also close to their father and reflected on their favorite memories of him in their mom's post. The brother and sister revealed how hands-on their dad was in their answers. 
Although Matthew and Emily were close to their father like their older sister, they did not follow in his entertainment footsteps. Instead, Matthew is in the hospitality industry with a Mexican street food restaurant in Harlem. 
However, Emily inherited her current passion from her father, even though it isn't TV-related. The former TV host was allegedly very handy around the house and extremely invested in home renovations. 
As a result, Emily loves to flip houses and even fixed up her first home after graduating college with her dad's help. Emily even confirmed that her dad's handy work inspired her passion for real estate. 
It is fantastic to know how much the TV legend left behind for his children before his passing. All three of them have so much love to share with each other, which spreads even further, as seen in the eldest's recent couple selfies.