'Days of Our Lives' Gears Up for Spinoff — Fans Have Mixed Reactions about Cast List
"Days of Our Lives" is set to have a spinoff that will see original cast members returning. Fans of the show had mixed reactions about which celebrity would be playing which role.
According to "Entertainment Weekly," NBC will be releasing a five-episode limited series of "Days of Our Lives." The series that will be streamed on Peacock will be titled "Days of Our Lives: Beyond Salem."
This spinoff is unique because it will star past and present actors of the original soap opera. NBC also noted how "additional beloved characters" would be involved in the miniseries.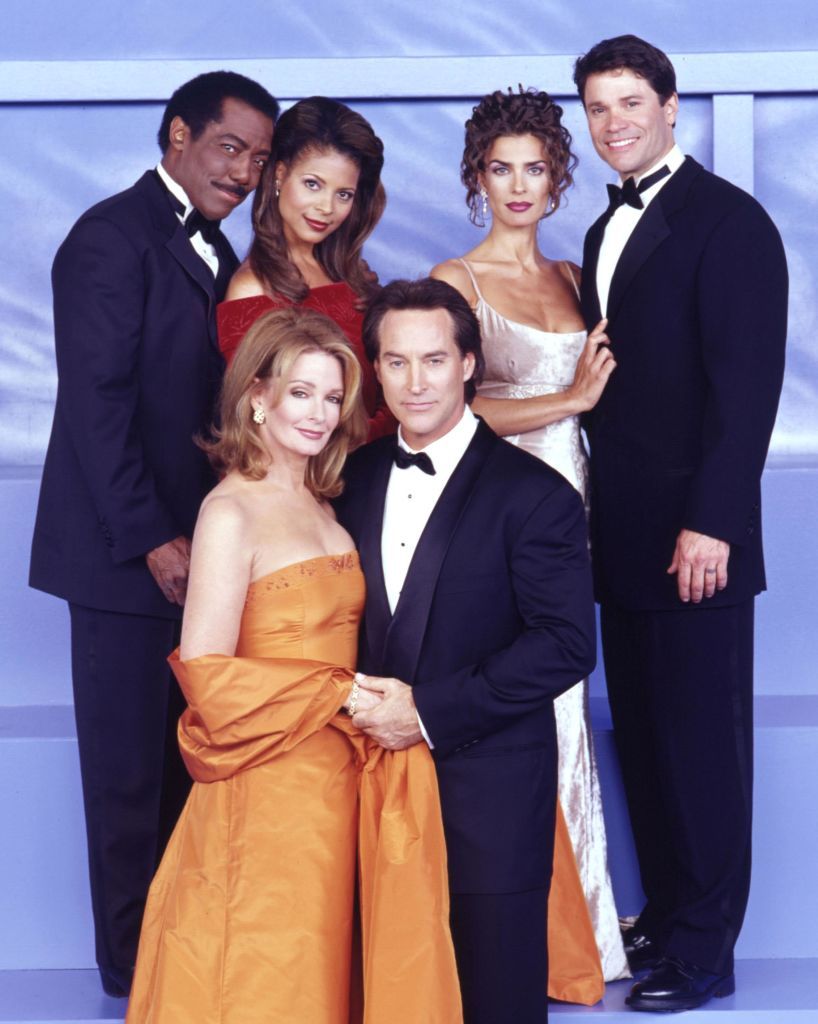 So far, the network revealed that some of the stars who would be returning included Lisa Rinna as Billie Reed, Drake Hogestyn as John Black, Deidre Hall as Dr. Marlena Evans, and Jackée Harry as Paulina Price.
Fans can also look forward to Victoria Konefal as Ciara Brady, James Reynolds as Abe Carver, Robert Scott Wilson as Ben Weston, Billy Flynn as Chad DiMera, Lamon Archey as Eli Grant, and Sal Stowers as Lani Price.
Let's hope it's really 'limited' 🥴😂 Get money and go! https://t.co/nr6hZ0veoy

— Ricky (@RickyG_TV) July 26, 2021
Rinna's return on the show comes after she left the series in 2018. At the time, the actress had played the role of Billie Reed on the soap opera since 1992 before finding a new home on "The Real Housewives of Beverly Hills."
Fans had mixed reactions about which celebrity would be reprising which role. One Twitter user felt Rinna shouldn't play the role of Reed as she was a bad choice, and Krista Allen had been "the best Billie."
Miss Harry's going to Peacock, y'all. https://t.co/4lxpc7GyIk

— Ross Nelson Johnson (@Rosserford) July 26, 2021
However, someone else contradicted the first commenter by stating how Rinna had always been the only Reed for them. The fan explained how they always rooted for the original cast.
Another person was straightforward with sharing how they didn't like Rinna and planned not to watch the miniseries. In response to a "TV Line" tweet, someone else shared their excitement about the actress's return.
Krista Allen was the best Billie. She is way better actress than Rinna. Such a bad choice

— St7 (@questioli) July 26, 2021
Another Twitter user also shared their joy in having Rinna reprise her role as Reed. The fan also hoped this was a sign that the actress was going to return as a guest star on "Days of Our Lives."
In a tweet, Harry shared her excitement about playing the role of Paulina Price. A fan retweeted the post and shared their own happiness about seeing the actress on Peacock's streaming service.
You have always been the ONLY Billie Reed for me. No shade to anyone else. I'm just speaking my 💜. I always root for the original.

— Aquanetta Thomason (@FaveGBFF) July 27, 2021
Replying to a retweeted "Today" show post that declared Rinna and Harry's return on the spinoff, a fan revealed how they didn't approve of either actress. The fan simply wrote:
"Let's hope it's really 'limited'… Get money and go!"
This wouldn't be the first time that Rinna reprises her role after leaving the show.  In a 2017 "People" magazine report, it was revealed that Rinna would be reprising her role on "Days of Our Lives" the following year.
The last time fans had seen her was in 2013 when she left Salem to take a job in Europe. Another actress who recently spoke up about starring in "Days of Our Lives" was Hall, who debuted in 1976.
OMG! @lisarinna is returning as Billie. Im even more excited!!!! https://t.co/POOXU1FrRF

— queersandsoaps (@queersandsoaps) July 26, 2021
Last November, ahead of the NBC daytime drama's 55th anniversary, Hall reflected on her favorite moments on the soap opera. She spoke about the time in the 1990s when her character was possessed by the devil.
The cast members have been changed frequently with many of them leaving the show and then sometimes returning.
During a Zoom interview, she told "Today" that the storyline had been groundbreaking. She felt the storyline managed to hook fans as her character wasn't someone they'd expect to be susceptible to such.
I am glad Lisa Rena is returning as Billie. Hopefully this a sign that she is eventually going to be guest starring on #Days in the near future too.

— Lisa Neuman (@ultrahottie2000) July 26, 2021
Going back to Harry, last December, she confessed to the "Today" show that she would be reprising her role on a "Days of Our Lives" spinoff. Without giving much away, she said she would be playing a "fabulous" character.
The actress also shared how the new storyline would feature African Americans as a way to diversify their cast. Harry also revealed that her character would have a daughter, and fans could expect nothing but trouble.
.@JackeeHarry joins us to announce that she will be joining the cast of NBC's "Days of our Lives." She also discusses her upcoming holiday film "A Christmas For Mary." pic.twitter.com/75bKTsZj8e

— TODAY with Hoda & Jenna (@HodaAndJenna) December 8, 2020
The show is one of the US's longest-running scripted TV shows, as it has been airing since November 1965. The soap opera focuses on families like the Hortons, the Bradys, and the DiMeras who reside in Salem.
The soap opera deals with marriage, family, adultery, love, death, divorce, sex, and more. The cast members have been changed frequently, with many of them leaving the show and then sometimes returning.