Issa Rae Gets Married in France – See Her Gorgeous White Tube Dress & Dreamlike Wedding Photos
American actress Issa Rae has tied the knot with her longtime lover Louis Diame and shared the most adorable pictures from their private wedding on her Instagram page. 
If there has ever been a hilarious way of announcing one's wedding, American actress Issa Rae topped it off with the way she let the world know of her and her longtime beau Louis Diame's wedding. 
Rae and Diame tied the knot in a private wedding ceremony, and the "Insecure" star duly shared ten pictures from the nuptials on her Instagram page. The actress tagged her post's location as Saint-Jean-Cap-Ferrat, a commune in the South of France.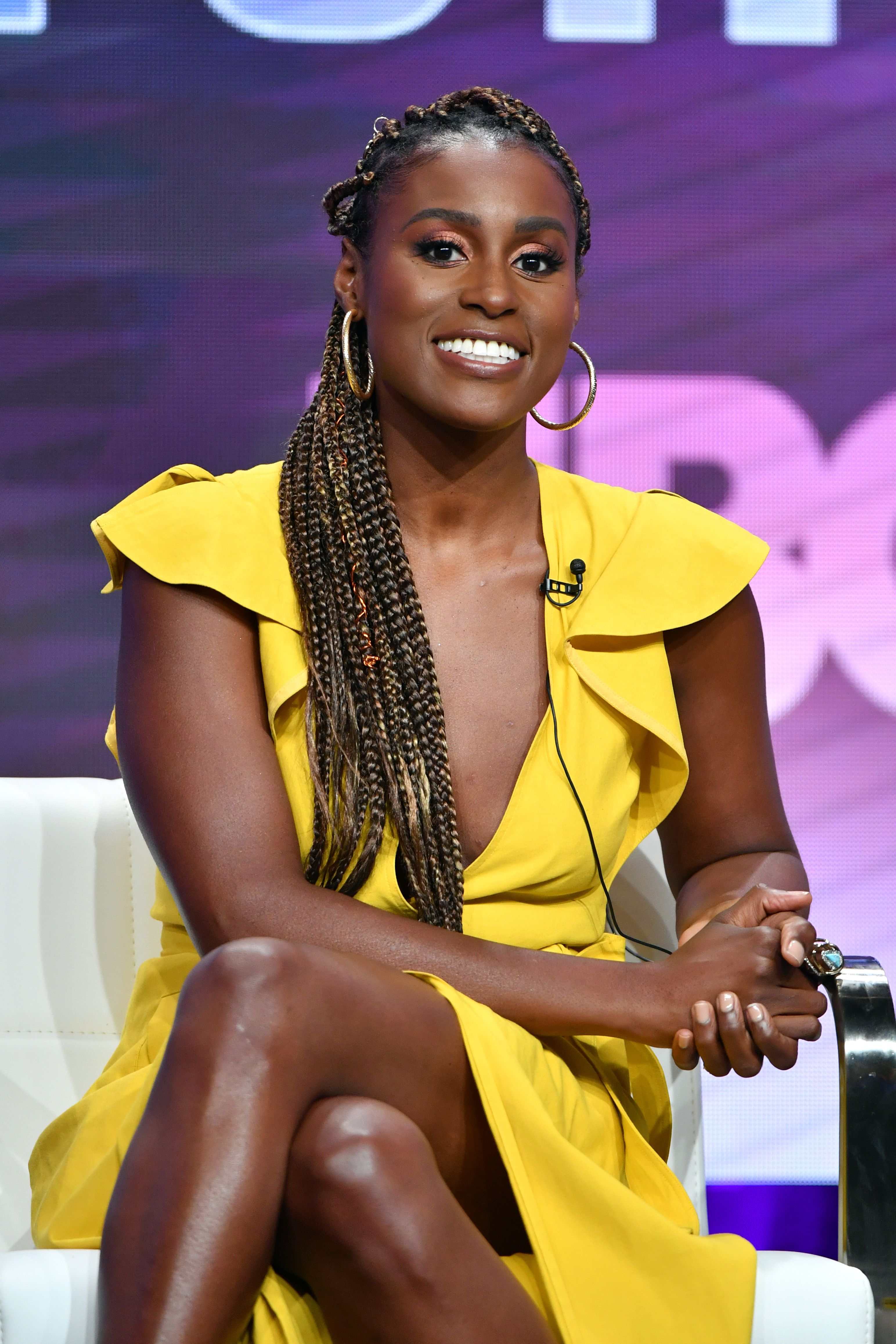 In the photos Rae shared, she smiled while posing in her custom Vera Wang gown while holding a beautiful flower bouquet. Another snapshot showed as the beautiful bride walked along a narrow garden pathway. 
In another picture, Rae stood with her back turned against the camera as she looked outside. A black-and-white snap showed her smiling happily as she savored the beautiful moment. 
Another snapshot showed Rae posing on an outdoor balcony as she explored the beautiful view ahead of her. She also shared pictures that showed her posing with her bridesmaids, who looked gorgeous in their lilac gowns and lovely hairstyles.
Rae also posted pictures that showed her posing with her husband, who wore a red Dolce & Gabbana suit. One snap showed the couple posing on a staircase, while another one showed them posing in front of a pink building. 
She talked about saying goodbye to "Insecure" after five seasons and the new ventures and projects she is working on.
Rae revealed details of her wedding ceremony hilariously. She joked that she had an impromptu photoshoot in a custom Vera Wang dress. Hence, her girls came to help her, but all coincidentally had on the same dress, which embarrassed them. She also wrote: 
"Then I took a few flicks with Somebody's Husband. Big thanks to @whiteedenweddings for being so gracious and accommodating and making this feel so real and special."
Sources revealed that guests who attended Rae's wedding traveled near and far to be there. Some of them stayed at the Jean Cao Ferrat hotel in the commune. 
Many details of Rae's wedding remain unknown now, which should not be a surprise to her fans as she has always kept her relationships out of the spotlight. 
In March 2019, speculations were rife that she was engaged to Diame after she appeared on the cover of Essence Magazine wearing what looked like an engagement ring. 
However, she brushed off those speculations by saying she has many rings on her finger. Her co-stars Jay Ellis and Yvonne Orji seemingly confirmed the engagement rumors while attending the 2019 NAACP Image Awards. 
Rae's husband, Diame, is an international banker and Senegalese businessman. He has appeared on an episode of his wife's web series, "The Date," and has been considered a part of her family. 
No one knows how long Diame and Rae have been together though some eagle-eyed fans have traced their relationship back to 2012. 
Away from her romantic life, Rae has been ever busy with her career. Recently, she talked about saying goodbye to "Insecure" after five seasons and the new ventures and projects she is working on, including rebooting "Project Greenlight."
During the interview, Rae expressed her desire to polish her acting chops. She said she has never had that opportunity and just wants to see what she can do. 
Congratulations are in order for the star actress as she begins a new chapter in her life. Her numerous fans wish her the best and hope to see more of her and Diame soon.