Fans Say Keshia Knight Pulliam's Daughter Looks like Rudy Huxtable as She Poses with Mom in Living Room
Fans of "The Cosby Show" star Keshia Knight Pulliam believed her daughter looked just like Rudy Huxtable in one of her most recent Instagram posts. Pulliam once said her divorce inspired her kid's middle name.
On July 24, 2021, actress Keshia Knight Pulliam took to Instagram to share a three-image slideshow of herself and her daughter Ella. Her post attracted a lot of attention – scroll down to see it. 
Pulliam was barefoot and wearing dark green pants and an animal print blouse. Her daughter was sitting on her lap in denim shorts and a red shirt with "I put ketchup on my ketchup" written on it.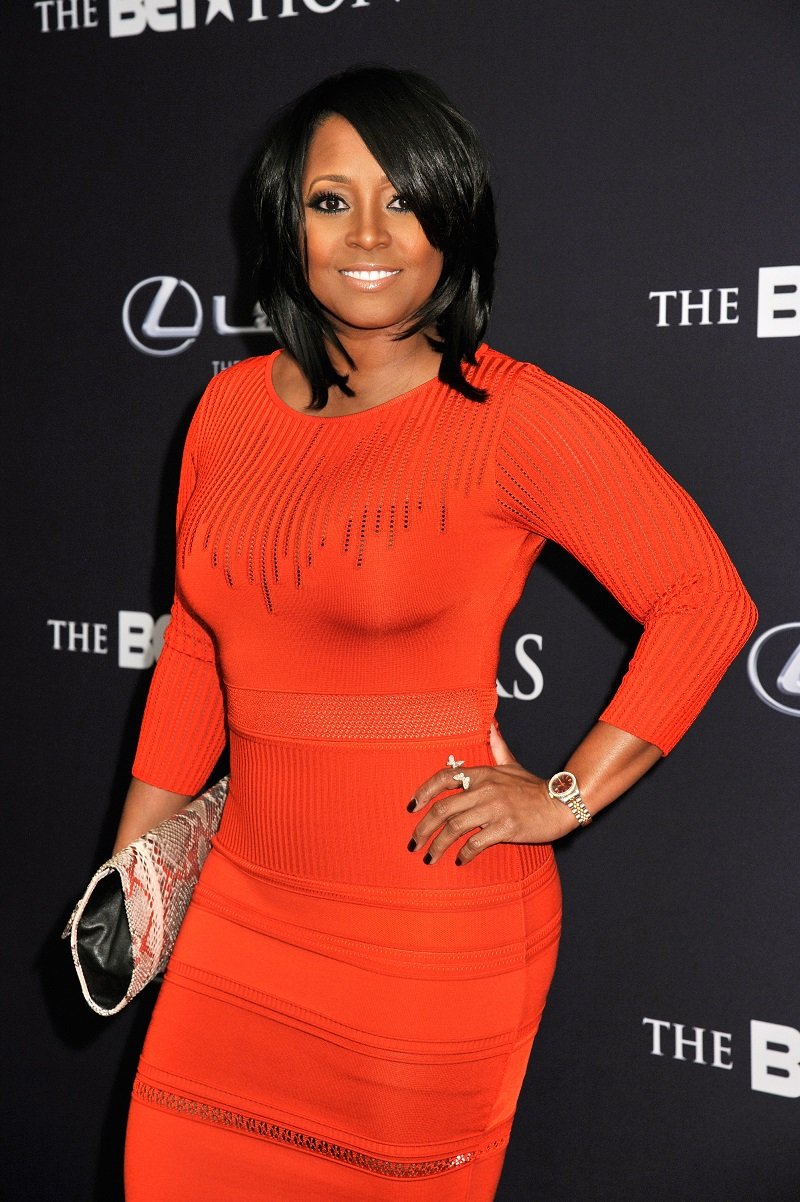 "BABY RUDY"
As soon as Pulliam posted the images, some of her celebrity friends shared their thoughts in the comment section. Former NBA player Juwan Howard's wife Jenine pointed out that Ella was "gorgeous like Mommy."
Award-winning media personality, public speaker, and entrepreneur Tai Beauchamp also confessed that Ella was like her mother "all over again."

Pulliam's followers also flooded the post with comments about Ella looking just like Rudy Huxtable, the character Pulliam portrayed in "The Cosby Show" between 1984 and 1992.
"She's looking more like Rudy," a person wrote. "Looking like a lil Rudy," added another netizen. While the mom-and-daughter duo looked adorable, it was not the first time Ella appeared on her mom's Instagram.

Pulliam has been sharing different photos and videos of Ella ever since she was born – including one where the then-baby said "I love it" to the camera. Cuteness aside, Pulliam has gone through a lot, and it all started after she learned about her pregnancy. 
Her dramatic relationship with Hartwell inspired Ella's middle name.

BREAKUP WHILE PREGNANT
In July 2016, the actress announced her pregnancy on Instagram. Only a few days later, though, her then-husband Ed Hartwell not only filed for divorce but also requested a paternity test. Amid the controversy, Pulliam said: 
"Despite what's been publicized, there's always funny, there's always love, there's always laughter, no matter what."

Later that year, she posted a photo of her daughter's ultrasound and admitted that 2016 had been the "most challenging" year of her life, but her daughter kept her going and made her discover how strong she really was.
Pulliam added she wouldn't trade anything for Ella and admitted to being proud that she chose her as her mother. On January 23, 2017, Ella was born safe and sound.
CHOOSING ELLA'S NAME
About five months before Ella was born, Pulliam revealed her name on an episode of her podcast, "Kandidly Keshia." According to the actress, her dramatic relationship with Hartwell inspired Ella's middle name, "Grace." 
Pulliam admitted that the grace of God never left her side as it covered and protected her and her daughter. She added that Ella was her "saving grace" to get through the difficulties.

Ella's future might be tied to the entertainment industry, too. In September 2020, Pulliam revealed that her daughter already knew she was an actress and wondered if she could also be an actor when she was old enough. 
Apart from letting Ella know that she would support whatever she wanted to do, Pulliam told her she didn't necessarily have to wait to be an adult to fulfill her dreams.

PULLIAM'S NEW PARTNER
In late 2020, Pulliam made headlines after sharing a photo of herself, her actor boyfriend Brad James, and Ella during the "magical" dinner when he proposed. After pointing out that she said yes, Pulliam wrote: 
"My desire is a lifetime and beyond filled with love & family. My heart is so filled with joy!! So excited to continue to choose each other & our family every day."
Pulliam and James met on the "Pride and Prejudice: Atlanta" set and hit it off almost immediately. The actress explained they spent plenty of time just talking because a lot was going on during the movie's production.
Earlier this year, James surprised his fiancée by giving her a book he wrote titled "Sometimes You Have to Trip to Fall." What a loving relationship!