Nastia Liukin's Best Friend Olympian Shawn Johnson Amazes Fans with 1st Pics of Son & Intimate Video of Birth
Retired Olympian Shawn Johnson and her pro footballer husband Andrew East finally welcomed their bundle of joy to the world and could not wait to share the beautiful photos.
Shawn Johnson, 29, and her husband Andrew East, 29, are new parents! They welcomed their baby boy to the world on July 19 and documented the journey in an emotional video.
Johnson and East also announced that their son had arrived on an Instagram account dedicated to Teddy & Bear, their kid's apparel and toy brand.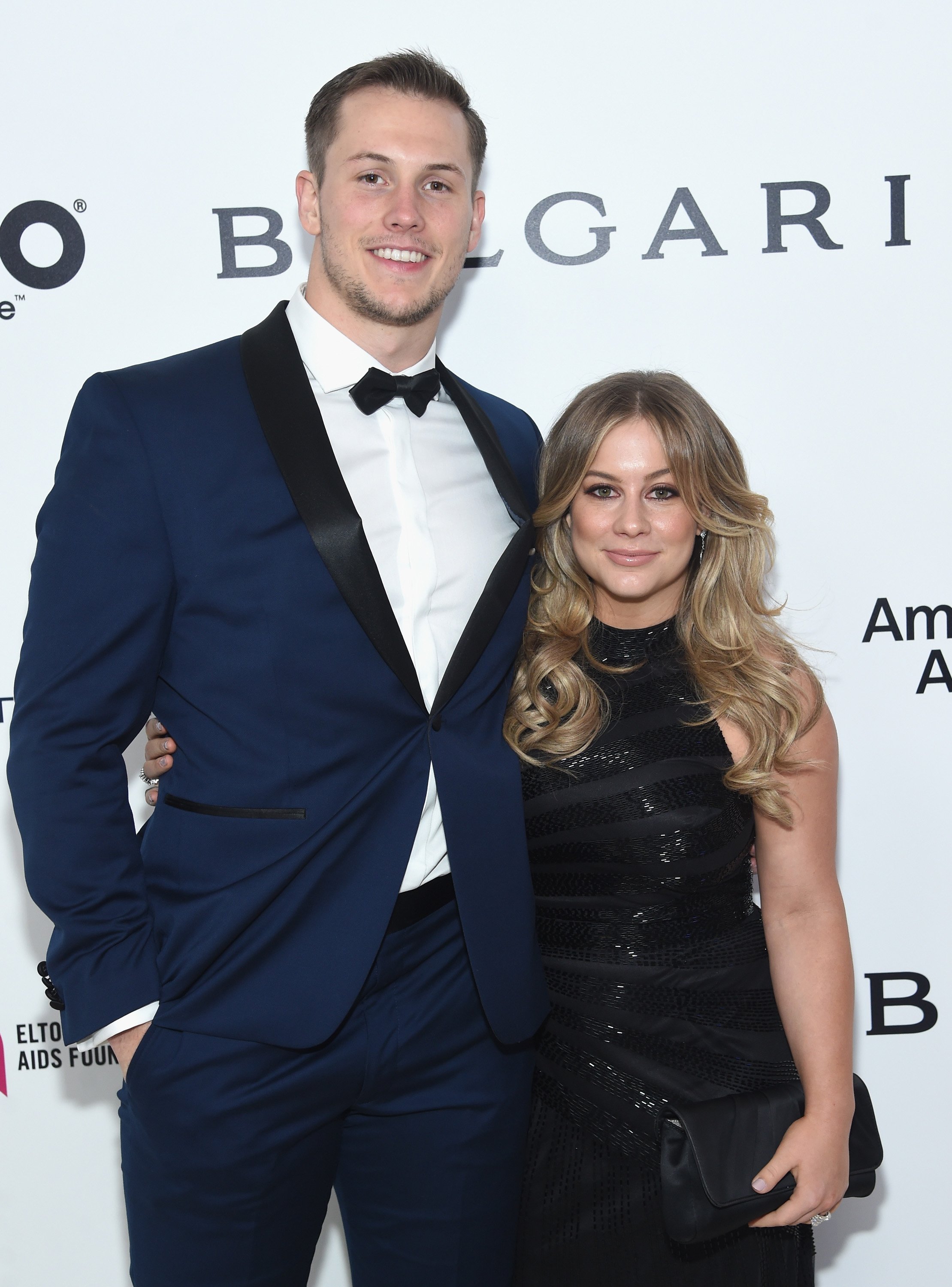 Even though they have not revealed the newborn's name yet, they shared some of the details of his birth on their vlog. The little guy was 21 inches long and weighed 9 lbs 13 oz.
The new parents are overjoyed to welcome their second baby. They shared slides of the cute photos where one showed the little one cuddled in his mother's arms, and another photo showed him in his sister's arms.
A third one was the little one wrapped up in a baby blanket and lying on a bed. Speaking to People, the new parents expressed their joy saying:
"We are so happy to welcome our little man into the world. We are loving life as a family of four and soaking up every minute."
The couple's fans and followers were just as excited following the birth of the new baby and flooded the comment section with congratulatory messages to the couple. 
Others welcomed the little boy to the world, saying how adorable he looked. Some said how precious the little bundle of joy was and accompanied their comments with love hearts.

Johnson and East's love story is one that many do not get to experience. Johnson represented USA Gymnastics in London in 2012 and watched her friend Taylor Phinney in a cycling competition.
By the end of it all, Johnson was in love with both the city and East.

One of Phinney's teammates, Guy East, thought Johnson needed to meet his brother, East. After the Olympics, Guy flew East to Los Angeles, where Johnson was participating in a "Dancing With the Stars" competition.
Even though they did not immediately fall in love, the two would meet again at East's hometown six months later, and then in 2013, Johnson went to Nashville, where they had the time of their life.
They had quite the adventure driving through the city, making a stop at the Parthenon, and eating at cafes. By the end of it all, Johnson was in love with both the city and East. She confirms this, saying:
"I fell head over heels, I guess."
A high-profile proposal would then follow in 2015 and then a Nashville wedding. The couple had their first baby in 2019, and just days ago, they welcomed their second. Asked how they keep their marriage alive, they insist on having time to themselves.
They say that between 5 pm and 9 pm on Thursdays is their time, away from everything else. They get their parents to babysit their daughter as they have some time to themselves, either to talk, listen to a podcast or go on a date night.
The happy couple welcomed their first baby Drew Hazel East, in 2019. She was 20.5 inches in height and weighed 8 pounds 8oz. Her name was derived from the shortened form of her father's name.
The proud parents continue to share their daughter's milestones, with recent clips showing the little girl's interest in gymnastics. Could she be following in her mother's footsteps?
Johnson shared Hazel's first video on a balance beam, which comes only shortly after she shared videos of her doing somersaults on the bed.