Here Is What Lori Loughlin Has Been Doing after Release from Jail Following Infamous Bribery Case
Lori Loughlin has tried her best to keep away from the spotlight since the admissions scandal broke out. However, the actress has not been able to escape the eager ears of the press completely. 
There used to be a time where Lori Loughlin was one of the most admired women in America. She had a picture-perfect family and all-American Lifetime movie roles that made her so relatable to the public. 
However, that image was abruptly muddied when she and her husband were found guilty of a felony. The couple, along with other rich and famous individuals, were charged with jail time, and all eyes are on Lori now that she's out.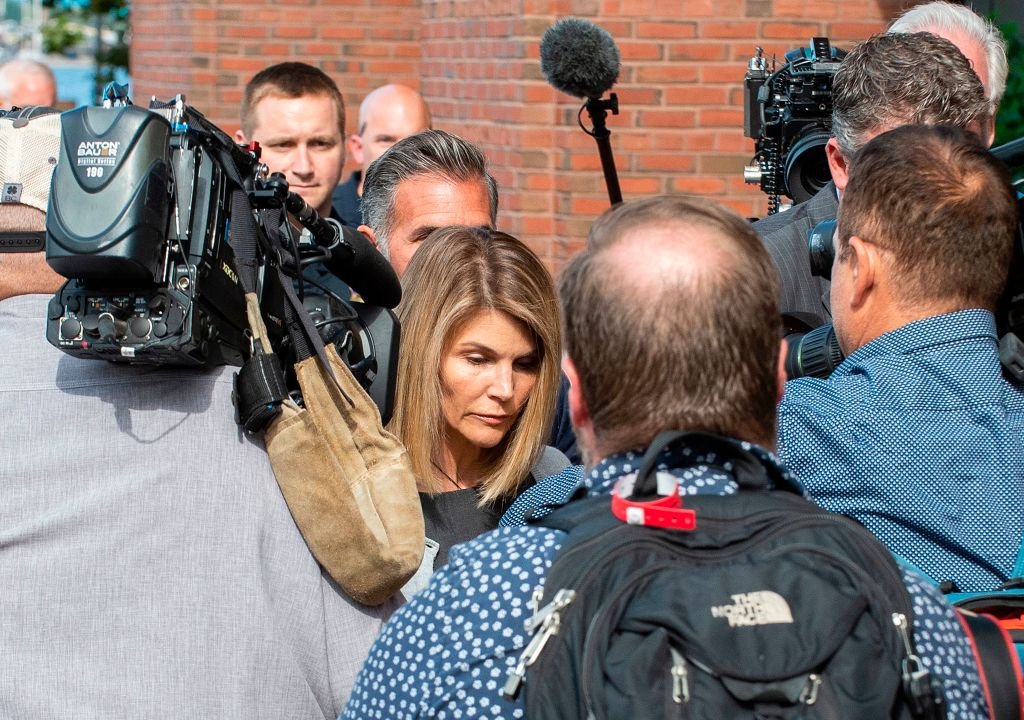 Things took a complete turn for the actress in 2019 when she was identified as a participant in the college admissions scandal. In just a few months, she went from relaxing in luxury mansions to sleeping in a jail cell. 
The college admissions scandal arose after officials found evidence of a criminal conspiracy to influence admissions decisions at prestigious universities. Those involved in the investigation code-named it "Operation Varsity Blues."
Investigators found that wealthy and powerful parents were bribing people in institutions to admit their children into colleges. Parents paid tens to hundreds of thousands of dollars to college sports team administrators to pull off the bribes. 
Many of the parents involved in the scandal also wrote off their bribes as donations to add them to their taxes. The mastermind behind the entire scheme was Rick Singer, who was a college counselor at the time. 
Loughlin was among the many famous people being investigated for charges such as mail fraud and money laundering. She pleaded guilty to conspiracy to commit wire and mail fraud and was sentenced to two months in prison. 
Although reports presented that things were a bit tough for the actress upon her arrival, she seemed to settle into her sentence well. Some sources even told outlets that she was reading books during her time in jail. 
After her two-month stay at a correctional center, Loughlin reportedly sought a fresh start at her farmhouse. The actress and her husband had previously sold their extravagant mansion for the $9.5 million Hidden Hills property. 
Loughlin's sentence also included 100 hours of community service which she had reportedly almost completed by February. Her first sighting out of prison was even her completing her community service hours. 
Loughlin completed her community service hours at Project Angel Food but has reportedly still been spending plenty of time there. Some sources claim that the actress was already pitching in more than required of her during her sentence. 
When Loughlin is not handing out meals to those who need it most, she also spends time with children with learning disabilities. Sources close to the star have revealed that she has found this task fulfilling. 
The "Fuller House" actress has also been spending time with her daughters since she has been back. Some outlets revealed that the mother of two enjoys doing yoga and taking walks with her mini-me's. 
Although it seems Loughlin is adjusting well to life after prison, she is still keen to do more with herself. Reports share that the actress has had her team put out feelers for people that would consider her for projects. 
The actress is allegedly ready to move on and get her life back by starting to work again. However, she has been reluctant since it seems there are a lot fewer people in the industry willing to work with her at this time. 
Thankfully, Loughlin has been approached with many opportunities to express what she has been through over the past year. However, sources reveal that she is skeptical about speaking out and may opt to stay silent on the matter. 
The same sources revealed that Loughlin is focused on the positive for now, meaning the public won't hear from her anytime soon. However, fans can look forward to public statements from the star once her husband is released from home confinement.