Jackie Kennedy's Death Was Surrounded by Surreal Atmosphere and Uproarious Laughter from Kennedys
Jacqueline "Jackie" Kennedy Onassis didn't want anything left to chance when she died. She planned her funeral, and her last day included singing monks and lots of laughter.
In October 2019, Carly Simon, the late Jacqueline "Jackie" Kennedy Onassis' longtime friend, was interviewed by "People" magazine. She discussed the last few moments of Onassis' death.
They met in 1983 on Martha's Vineyard, and the future first lady was 16 years older than Simon. The two became close, and in her memoir, "Touched by the Sun: My Friendship with Jackie," Simon shared some tidbits.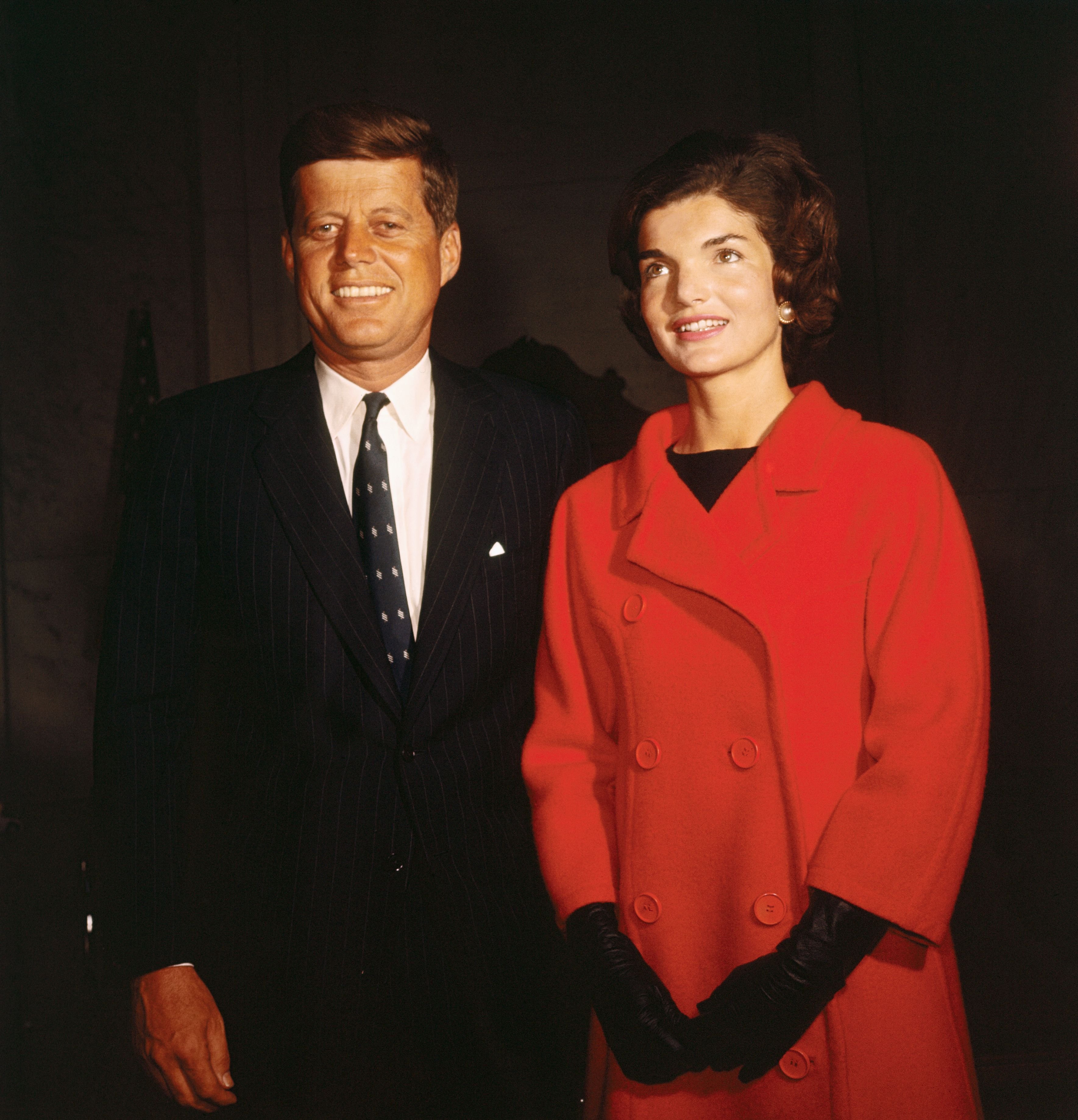 She recalled how her friend had a sense of humor. The duo stayed friends for over ten years, and when Onassis fell ill in 1993 with non-Hodgkins lymphoma, Simon was there to support her.
The "You're So Vain" singer stayed by her friend's side even though she found out about the former first lady's illness through other people. In "Farewell, Jackie," Edward Klein explored the months leading up to her death.
Jackie Kennedy in Christian Dior dress, John F. Kennedy and Lyndon Johnson receiving André and Madeleine Malraux at the White House in Washington. May 11, 1962

©️ APIC/GETTY IMAGES pic.twitter.com/0map2nc6DM

— Vogue.fr (@VogueParis) July 24, 2021
Klein shared how when Onassis realized the time for her death was coming, that's when she started planning her funeral. She even went as far as choosing the sheets that would be put on her death bed.
The former first lady also made a list of people allowed into her room to say goodbye to her. She was so meticulous that she even chose the music that she wanted to be played on that day.
35 of Jackie Kennedy Onassis's Most Memorable Style Moments https://t.co/IhNyFkCxKO via @YahooNews

— DONNA CARRIERE (@LOYALFAN1) July 26, 2021
Onassis also chose where her candles would be placed and attend her funeral and give her eulogy. Klein mentioned how important it was for Onassis not to die in a hospital room, noting:
"When she first was diagnosed with Non-Hodgkin's Lymphoma, the doctors told her that they thought she had a very good chance of survival."
CARLY SIMON SET JACKIE KENNEDY UP ON A PLATONIC DATE WITH A 'DIVINE' ALEC BALDWIN 👉 https://t.co/Nmx4YsKXwO pic.twitter.com/y4pfvGT3HK

— Dish Nation (@DishNation) October 28, 2019
After she had chemotherapy, doctors told her the cancer was gone completely gone. However, when she went in for a routine C.A.T. scan, the illness had spread to her brain, and that's when she was ready to give up.
She had more experimental chemotherapy done, but it didn't work as the cancer spread to her liver. That's when Simon's friend decided that she wanted to go home and die.
Onassis returned to her apartment on Fifth Avenue after doctors at New York Hospital-Cornell Medical Center told her there was nothing more they could do. She had asked, in a living will, for her aggressive therapy to be halted.
During her final days, her children were the most important people to her. However, she was concerned about her son, John F. Kennedy Jr., who seemed lost compared to her daughter, Caroline, who had started a family.
Today marks what would have been Jackie Kennedy Onassis's 92nd birthday. #Fashionicon #firstlady #WhiteHouse #Jackiekennedy#RIP pic.twitter.com/4FAp0AmwpH

— Models Of Diversity (@ModsOfDiversity) July 28, 2021
In an exclusive interview featured in this week's issue of PEOPLE, the "You're So Vain" singer recalls being at Onassis' bedside as she lay dying at home on Fifth Avenue in May 1994.
He [Maurice Tempelsman] was [Jacqueline "Jackie" Kennedy] Onassis' last great love and her unofficial third husband.
Simon recalled her friend's last day on Earth, how she held her hand and told her she loved her before saying goodbye. The music selection Onassis had made played in the background with Simon stating she heard:
"An otherworldly recording of monks singing, intermingled with sounds of uproarious laughter, where various Kennedys were having an Irish gathering."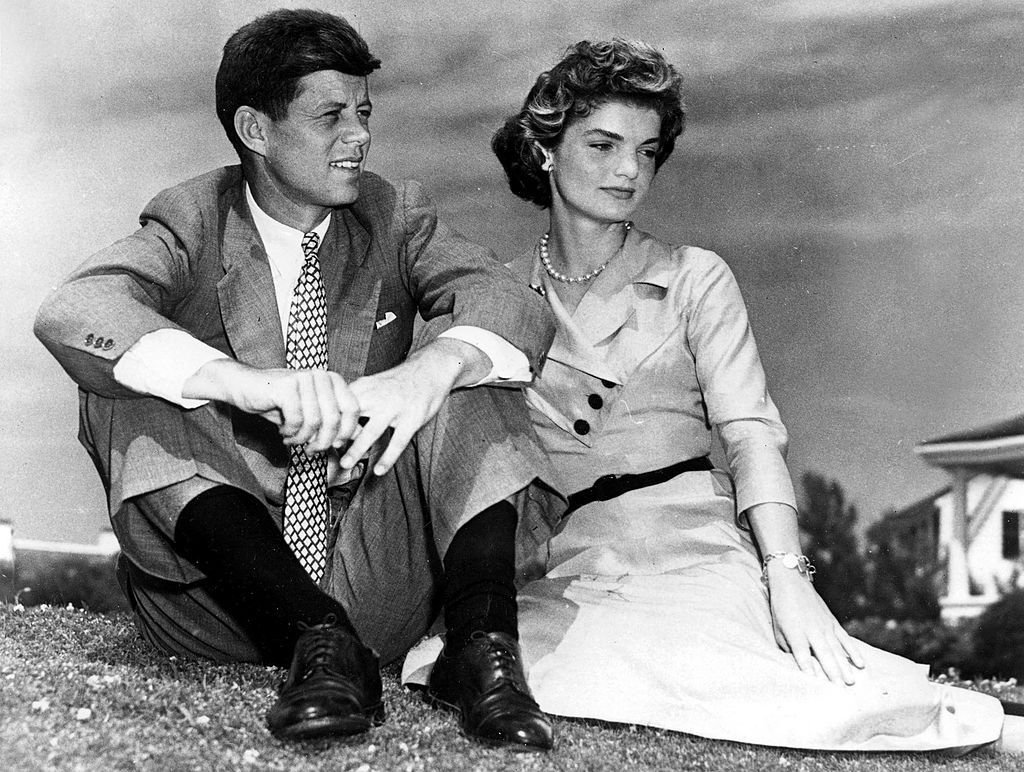 Simon described the scene as surreal. Onassis passed on May 19, 1994, and she was buried four days later next to her late husband, President John F. Kennedy, at Arlington National Cemetery. She was 64 at the time. 
Five years after his mother's death, John Jr. died in a plane accident. One of the people who were mentioned in Onassis' official death statement was Maurice Tempelsman.
At her funeral at St. Ignatius Loyola Roman Catholic Church on Park Avenue, Tempelsman stood alongside her children and read a poem. He was Onassis' last great love and her unofficial third husband.
The former first lady actually got a regular job after her husband passed away, for those who are curious. She started working as a book editor for Viking Press's New York editorial office, her first paying job since 1953.