What To Watch In August: A Comprehensive List Of Movies And TV Shows For Summer Evenings
There are plenty of exciting movies coming this August. Whether you're staying in or going out to the theater this summer, there's something for everyone. So sit back, strap in, and enjoy as we take a look at what's in store for you this August.
The Suicide Squad 
Don't confuse this one with the 2016 "Suicide Squad." "The Suicide Squad" (2021) is set to release on August 6, featuring Margot Robbie, John Cena, Pete Davidson, Idris Elba, Sylvester Stallone, and many other stars. Directed by James Gunn, this DC film is about the arrival of some of the most savage supervillains who have the responsibility of saving humanity by launching a search-and-destroy mission in an isolated jungle. Will they succeed in their mission? Find out on the first Friday of August in a theatre near you or on HBO Max.
The Witcher: Nightmare of the Wolf
If you're a fan of The Witcher series, then we have good news for you. Netflix will release an animated spinoff of the original series, "The Witcher: Nightmare of the Wolf," on August 23. Starring Theo James as Vesemir, the Netflix film is about the journey of Vesemir as he rises from poverty to become a witcher. While he's slaying monsters in return for money, Vesemir realizes that becoming a witcher isn't just about money. Catch the movie on Netflix to find out what happens.
He's All That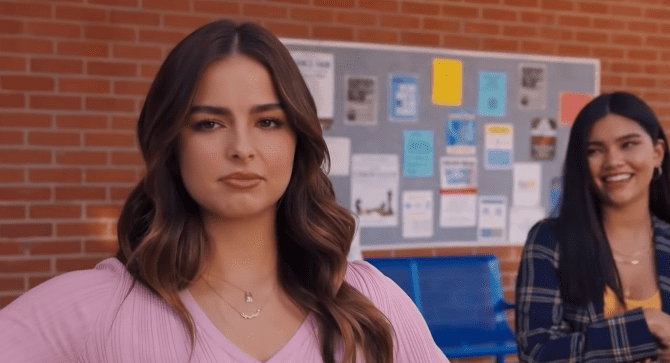 Starring the famous TikToker Addison Rae, "He's All That" is undoubtedly going to leave you in stitches. The rom-com directed by the director of "Mean Girls" Mark Waters is a remake of "She's All That" with a gender swap, where a makeover specialist teenage girl claims to transform her unpopular classmate into the prom king. Watch the film on Netflix on August 27 to find out what happens.
Free Guy
This one's a must-watch for all the Ryan Reynolds fans out there. "Free Guy" is a comedy/action movie where a bank teller wakes up one day and realizes he is part of an open-world video game. Directed by Shawn Levy, the film unfolds this man's story as he plans on rewriting himself and becoming the hero. In an attempt to save the world, the man puts himself in danger. Catch the film on August 13 in a theatre near you.
The Hype
"
The Hype
" is an eight-part streetwear series where ten designers will compete with each other to become the best streetwear designer. The HBO Max original series shows how these visionary designers bring out the best in them to avoid elimination and get their hands on the grand prize: $150,000, a ticket to the industry, and a feature of their designs on StockX. Who will become the best streetwear designer? Find out on August 12 by streaming on HBO Max. 
Beckett
If you're into thriller movies, then watching "Beckett" is the best bet for you. It's a story of an American guy who travels to Greece and then gets into a car accident which ultimately makes him the prime target for assassination. He needs to save his life before it's too late. Starring John David Washington and Alicia Vikander, "Beckett" is one of the most awaited Netflix films. Catch the masterpiece on August 13.
The Kissing Booth 3
The third part of the rom-com teen trilogy "The Kissing Booth" is set to release in August. It takes you through the life of a teenage girl, Elle, who's soon going to start college but wants to make the most out of her last summer. Together with Noah and Lee, Elle plans to do the things she has never done before. Stream the movie on Netflix on August 11. If you haven't watched the previous parts, now is the time to do so. 
Nine Perfect Strangers
Based on the best-selling book "Nine Perfect Strangers" by Liane Moriarty, this Hulu series is bound to make you binge-watch it in one night. Starring Nicole Kidman and Melissa McCarthy, "Nine Perfect Strangers" is the story of nine people who sign up for a wellness retreat hosted by Masha (Nicole Kidman) in a resort located at a serene location. While the retreat seems perfect to the nine stressed people, they have no idea what is about to happen to them. Stream the miniseries on Hulu starting August 18.
Only Murders in the Building
From the creator of "This Is Us," "Only Murders in the Building" is a comedy series featuring Selena Gomez, Steve Martin, and Martin Short as three strangers who live in the same apartment building and are obsessed with true crime. The story becomes interesting when the trio gets to know about a crime in their apartment building and comes together to investigate what they suspect is a murder. While applying their knowledge of true crime to solve the mystery, they lie to each other and hide their secrets. Find out what happens next by streaming "Only Murders in the Building" on Hulu on August 31. 
The Chair 
Starring Sandra Oh as Ji-Yoon Kim, "The Chair" shows how a non-white woman becomes the chair of the English department of a well-known university and does everything possible to save the department from crumbling down. Ji-Yoon faces criticism and unexpected situations where she has to prove that she deserved to become the chair based on her analytic and management skills. The offbeat drama series is executive produced by David Benioff and D.B.Weiss, the duo from "Game of Thrones." Watch "The Chair" season 1 on Netflix on August 20.