Ice T Has an Older Daughter Who He Welcomed at 18 & Once Neglected - Meet Letesha Marrow
While Ice-T has a loving relationship with his daughter Chanel, he didn't pay much attention to his older daughter, who he welcomed at the age of 18. Get to know Letesha Marrow.
Ice-T was born Tracy Marrow in Newark, New Jersey. He is known for his raps and his influence in the genre of gangster rap. Additionally, he has appeared in "Law & Order: Special Victims Unit" since 2000.
In spite of taking center stage for his affectionate gestures towards his beloved daughter Chanel, whom he shared with his wife, Coco Austin, the actions of Ice-T were not always that exemplary.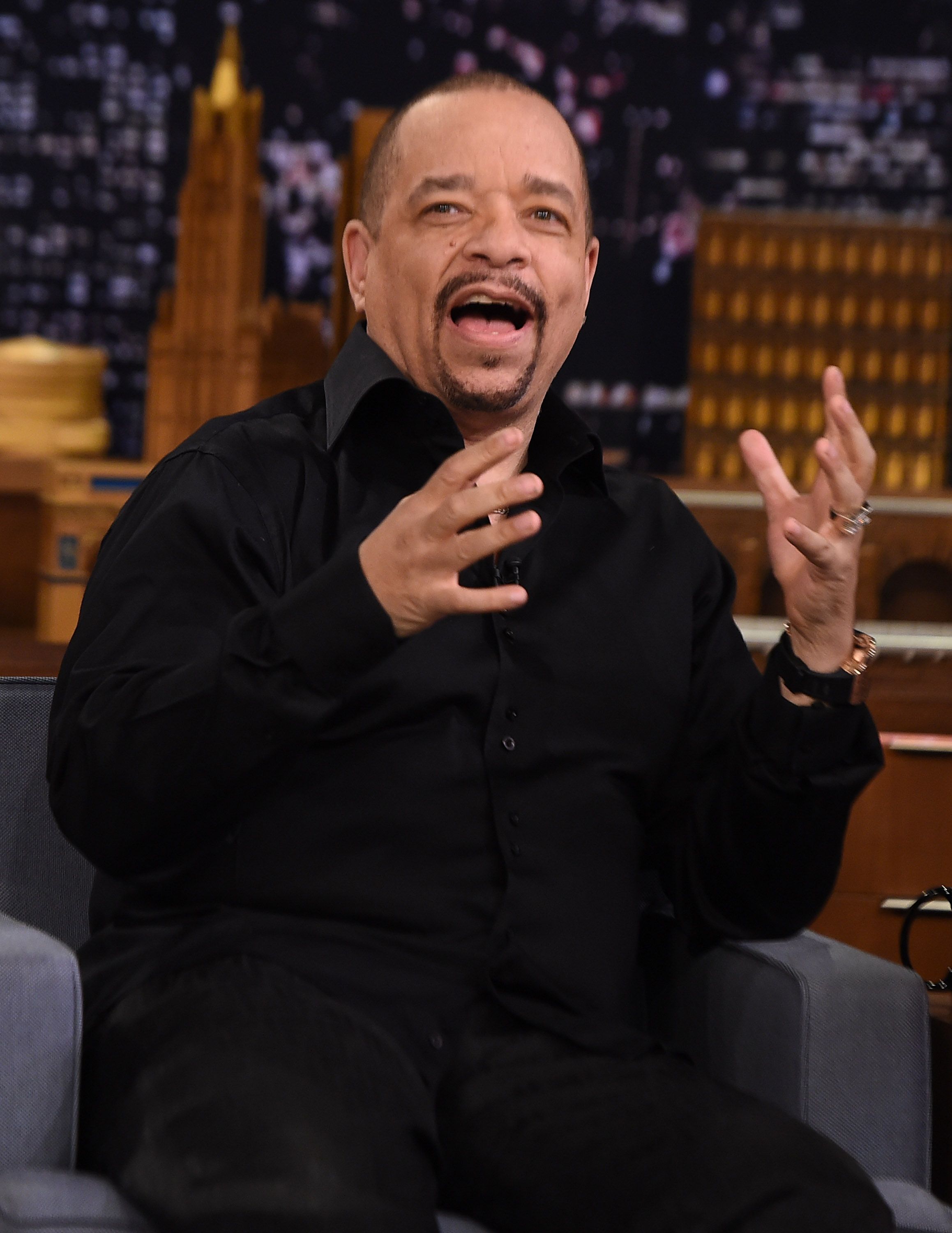 WHO IS LETESHA MARROW
Ice-T is the father of an older daughter named Letesha Marrow from a previous relationship. According to her Twitter bio, Letesha is a radio host, director, and actress. Her participation in Onlyfans is also noteworthy.
Letesha's mother, Adrienne, is Ice-T's childhood sweetheart, but there is little information about her. She was born on March 20, 1976, while her parents were still in high school. She also has a son named Elyjah Marrow.
#NewProfilePic pic.twitter.com/8ZUXNgnVi1

— TT MOMMA😍😋😘 (@T_TEA_V) May 29, 2020
HER SON WAS ONCE ARRESTED
In 2014, Elyjah, then 19, was arrested in Marietta, Georgia, after his roommate Daryus Johnson died by accident. There were several charges against him, including involuntary manslaughter.
The friends were in their apartment when an unintended explosion took place from a gun he was holding. Elyjah failed to use proper firearms safety when handling the gun, according to Marietta police officials.
In sharing Chanel's life with their followers, Austin isn't intimidated by the parenting police.
#NewProfilePic pic.twitter.com/DgvmfyedRh

— TT MOMMA😍😋😘 (@T_TEA_V) May 29, 2020
Also, the police said that Johnson's accidental death was caused by reckless handling of the firearm. The victim was transported to WellStar Kennestone Hospital, where he was eventually pronounced dead. 
A stolen firearm and marijuana were also charged against Elyjah. As of 2019, he has been released from prison. He was welcomed home by his mother Letesha with great joy after five years away.
Too legit.. And litt!!👑 #TTEAV NO ONE KNOWS WHAT IT MEANS.. BUT ITS PROVOCATIVE!!! 🏆 #TTEAV pic.twitter.com/eRBEfmAz07

— TT MOMMA😍😋😘 (@T_TEA_V) July 5, 2015
WHY HE ONCE NEGLECTED LETESHA
For the first time in 2016, Ice-T explained why he neglected Letesha while she was growing up. He said that when Letesha and her brother Tracy Marrow Jr. were born, he was struggling to establish his career.
"When I had my first kid I was in the middle of the wildness of becoming Ice-T, all the people that were after me, and I had my head down," he said. "I really wasn't concentrating on them, I was concentrating on survival."
Me.. My mommy... & my sister at my granny's going home...💕💕💕😇 #TTEAV pic.twitter.com/n2NojTPZxL

— TT MOMMA😍😋😘 (@T_TEA_V) May 22, 2015
In 2019, Ice-T discussed fatherhood and raising Chanel. In an interview with NY Post, he said, "It's been great. I'm healthier than I was at 40. It's because your brain tells you, 'I have to be around for this kid. I got things to do.'"
The rapper and his wife Austin welcomed their first child, Chanel, to the world in 2015. In addition to appearing in the music videos of her famous father, the little one has an Instagram account as well.
On July 17, 2021, Austin uploaded an adorable picture of her daughter to social media, and the snap went viral because many people took notice of Chanel's similarities to her father. They said she's his mini-me.
Austin and Ice-T, who tied the knot in January 2002, have come to the same conclusion regarding their child's social media account. In sharing Chanel's life with their followers, Austin isn't intimidated by the parenting police.
The star told US Weekly that no matter what you do, you're going to get hate. She explained that it's like 50 percent of people love you, and 50 percent hate you, so all you can do is ride that 50 percent that loves you.