Magic Johnson's Wife Defies Her Age in $678 Dolce & Gabbana Plunging Swimsuit While Chilling on Yacht
Magic Johnson married a woman of ageless beauty! She recently showed off her looks in a pricey designer outfit while enjoying some cool sea breeze on a yacht. Get to know more about her. 
Magic Johnson's wife, Cookie, is 62 years old, but she recently proved that she could pass for a woman half that age when she took to her Instagram page with a picture that showcased her youthful body. 
In the shot, Cookie lounged casually on a white luxury yacht out at sea. A bare rocky outcrop in the middle of the ocean made for a perfect backdrop but did not distract from the true star of the shoot.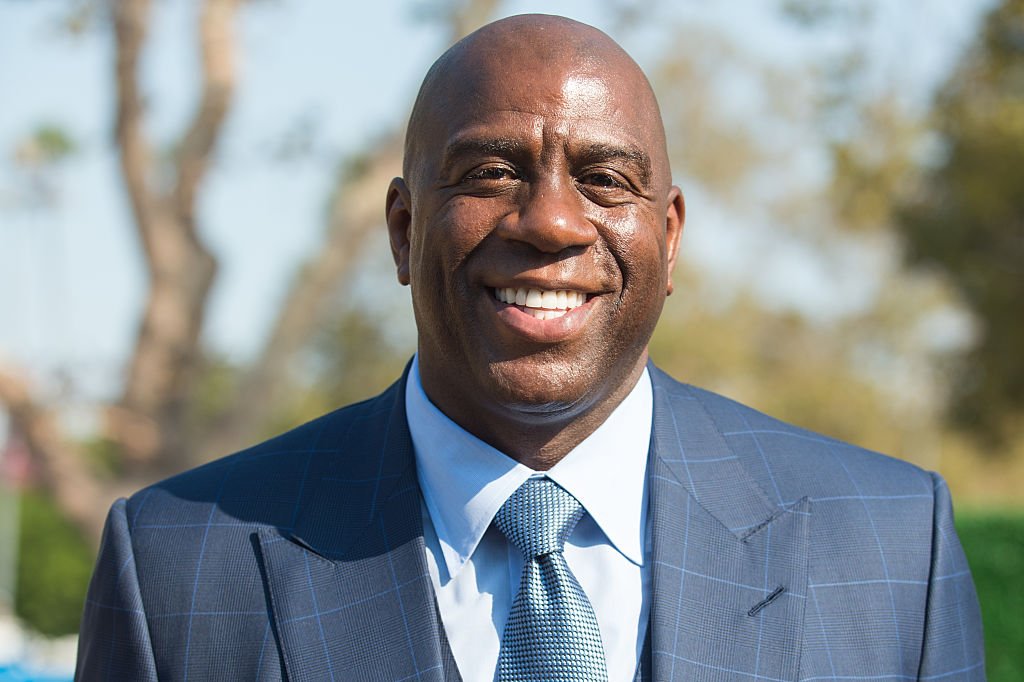 She was dressed in a $678 Dolce&Gabbana polka dot swimsuit with a plunging neckline that revealed just a slice of glowing cleavage.
The swimsuit was complimented by a colorful robe that added a dash of color to the otherwise monochrome tone set by the black and white polka-dotted swimwear. 
Her face, adorned with shades, was turned away from the camera, providing a clear view of the golden hoop earring that adorned her ear. Her long dark hair was styled in a single ponytail. 
In her caption, she shared that she was "savoring the moments." Precisely what she seemed to be doing as she reclined on the yacht under the cloudy blue sky. 
In the comments section, fans gushed over the post. One wrote, "Girl to better be beautiful, you make being 62 looks easy. I love it! I feel the positive vibes through this photo; thanks for sharing. You and Magic are such a blessing."
That single comment echoes what most people think of Cookie and her longtime husband. The two of them have been through quite a lot together. 
HOW THEY MET 
Cookie and Magic met for the first time at a party they attended as freshmen at the Michigan State University in 1977. At the time, there was a long line of women who wanted to meet Magic, but to her surprise, he chose her.
Cookie did not expect a lot from their first date, but he totally swept her off her feet when he took her to an actual steakhouse. They spent the night chatting together like old friends, and that was the moment she found herself falling in love.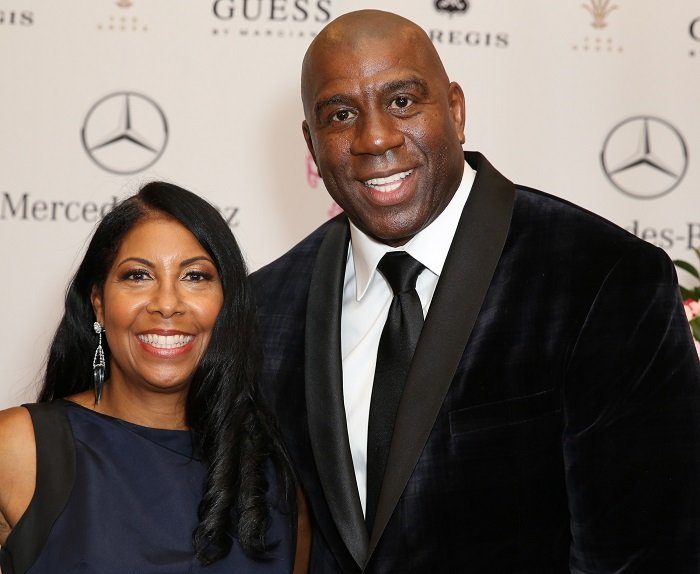 REVELATION THAT ROCKED THEIR WORLD
Cookie Johnson and Magic Johnson tied the knot in 1991 in a ceremony that was held in Lansing, Michigan. Forty-five days later, he would receive a terrible diagnosis. He was infected with HIV. 
Cookie had to take a test to assure their safety, and it came back negative both for herself and their child. 
Cookie has been candid in the past about how she felt after receiving the news from Magic. The revelation "scared her to death," but thankfully, all she did was fall to the ground in shock rather than actually pass on to the great beyond. 
Her book "Believing in Magic" highlights all she and Magic have gone through together and how she dealt with the sad news. At the time, Cookie had been pregnant, so her fear had been fully justified. 
Even though they had just been married for 45 days leaving him never occurred to her. Instead, she was more concerned about how they would keep him alive. The year was 1991, and there was little information on the subject of HIV. 
One reason separating was not an option for them was that they had been expecting their first child together. As a result, Cookie had to take a test to assure their safety, and it came back negative both for herself and their child. 
Cookie went on to help her husband get used to his new life while attending to her duty as a mother. It's no wonder Magic is so full of praises for her. He loves her so much; he once called her the "perfect partner" and "soulmate." 
EXPANDING THEIR BROOD 
Cookie and Magic's first child was named EJ, who has become an influential TV celebrity. Aside from him, they also have a daughter named Elisa. She was adopted in 1995 and has made several appearances on the big screen. 
Cookie and Magic did a good job raising their kids to become the best they can be despite all the trials they faced as a young couple.