Mia St John's Many Tragedies Include Son Julian, Who She Shared with Kristoff St John, Taking His Own Life
Mia St. John managed to stay sober for 30 years, but she found herself relapsing after her ex-husband, Kristoff St. John passed away.  That was not the only tragedy she faced in her life.
Last April, "The Los Angeles Times" interviewed Mia St. John, 52, about her relapse. While speaking to the publication about that fateful day, the former boxer explained:
"There was such, I don't know, just like a sense of isolation."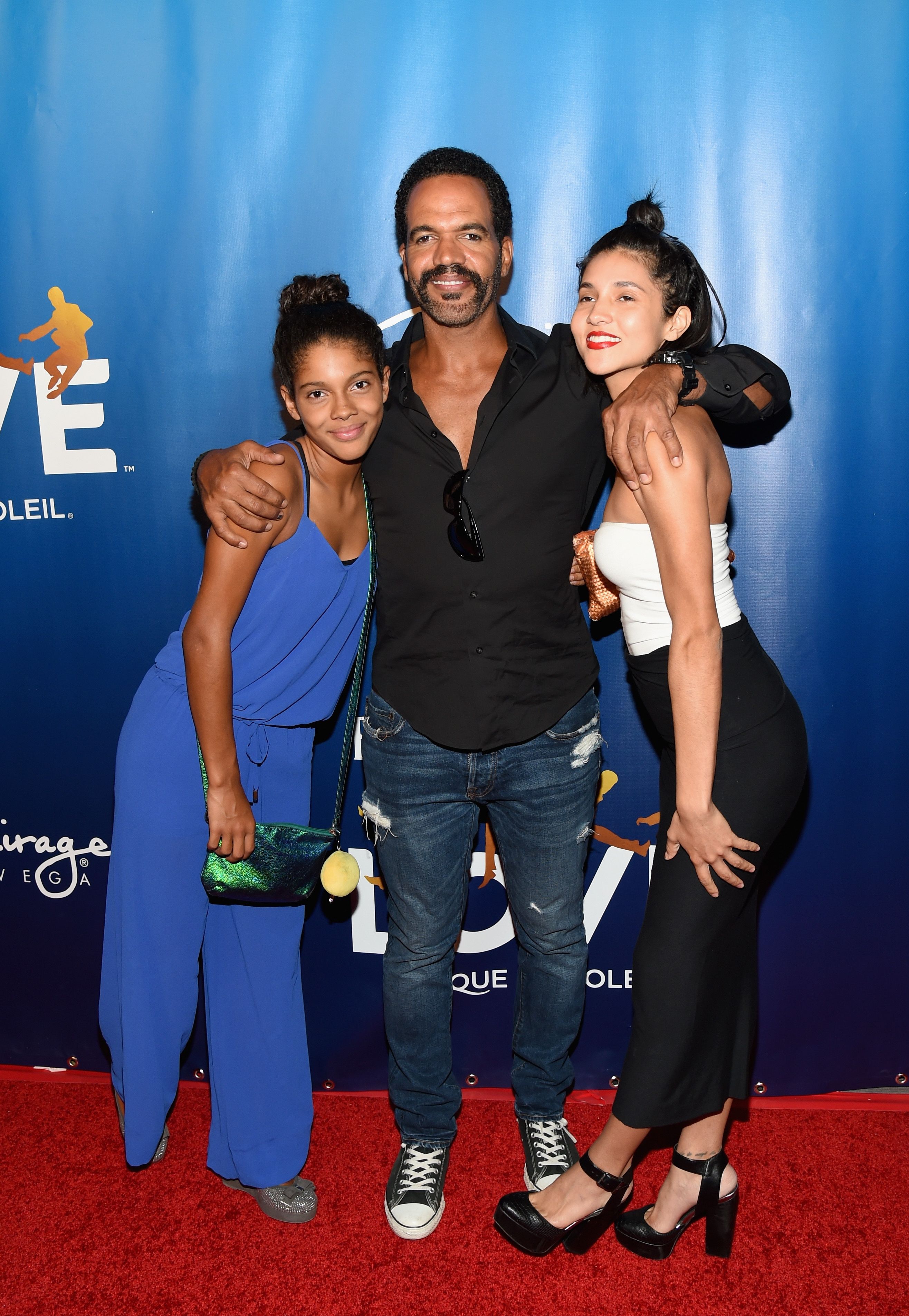 She actually tried to get help on the day by driving to two different Alcoholics Anonymous (AA) meetings, only to find that neither one was in session. Giving up the fight, Kristoff St. John's ex-wife drove to a grocery store.
There she bought herself a bottle of wine, and she recalled how things went downhill from that point. When she regained consciousness, she discovered that she was in the driver's seat of her vehicle.
The car was parked in the garage of her Marina del Rey condominium complex. The incident frightened her so much that she made sure to abstain from drinking even though it was challenging.
AA public gatherings were sadly prohibited amid the COVID-19 pandemic due to a county order. This meant Mia couldn't attend her weekly six meetings and found online options a bit impersonal.
The former athlete was around 10 when she snuck into her father's liquor cabinet and had her very first drink. By the age of 12, the late actor's ex-wife attended her first AA meeting.
Before Mia reached her 21st birthday, she was already in recovery. Her recent relapse in 30 years was actually brought on after she suffered the loss of "The Young and the Restless" star's death.
The fourteen months since Kristoff's death has been "a struggle" for the former boxer. However, her lifelong battle with alcoholism isn't the only tragedy and struggle that she's faced in her life.
In November 2014, she and Kristoff's 24-year-old son, Julian, died by suicide. The Emmy Award-winning actor blamed himself for the death of their son, who had suffered from schizophrenia and drank himself to death.
Losing her ex-husband on February 3, 2019, ultimately led her world to come crashing down all over again. At the time of the star's death at age 51, reports claimed he'd threatened to shoot himself at one point.
Mia revealed that this wasn't true as Kristoff had been pushed to breaking point by some incident. In April 2019, she clarified that her ex died without a will, but they found pages with information in a journal.
The previous month, Kristoff's eldest daughter, Paris St. John, filed court documents in Los Angeles. She asked to become the administrator of her father's estate, hoping that her later father's wishes could be carried out.
When she [Mia St. John] was 38, she managed to last through 10 rounds against Holly Holm…
While Mia continues to struggle with her addiction, she has gone on a self-medication program. It consists of meditating, speaking to friends on the phone, and running, with her daughter acting as a source of strength.
Another mission Mia is on is being a mental health advocate. At Step Up on Second, a Santa Monica shelter focusing on mental health and homelessness, the former boxer helps by giving lessons to students.
She became an advocate after losing her son. The former athlete earned the nickname "The Knockout" because she was a former model who stopped five of her first six boxing opponents.
Alongside Eric "Butterbean" Esch, she had regular appearances on pay-per-view boxing shows in the late 1990s and early 2000s. She even had the pleasure of featuring in some that included headlines like Oscar de la Hoya.
When she was 38, she managed to last through 10 rounds against Holly Holm, then-24, who became a UFC champion. She attended AA meetings throughout her 65-fight career, which ended in 2016.
The National Suicide Prevention Lifeline is 1-800-273-8255. Other international suicide helplines can be found at befrienders.org.