Lil Scrappy Melts Hearts Gently Holding Newborn Daughter Wrapped in Striped Blanket Days after Her Birth
LHH star Lil Scrappy reveled in the love of being a dad in a new picture he shared on social media while celebrating the birth of his fourth child. The lovely image pulled at many heartstrings on the timeline.
Lil Scrappy's recent post on Instagram was a heart-melting one that showed him enjoying father-daughter time with his and fellow star Bambi's newborn daughter.
The celebrity showed he was head over heels in love with his baby daughter as he shared some soul-stirring words. Lil Scrappy wrote passionately about fatherhood.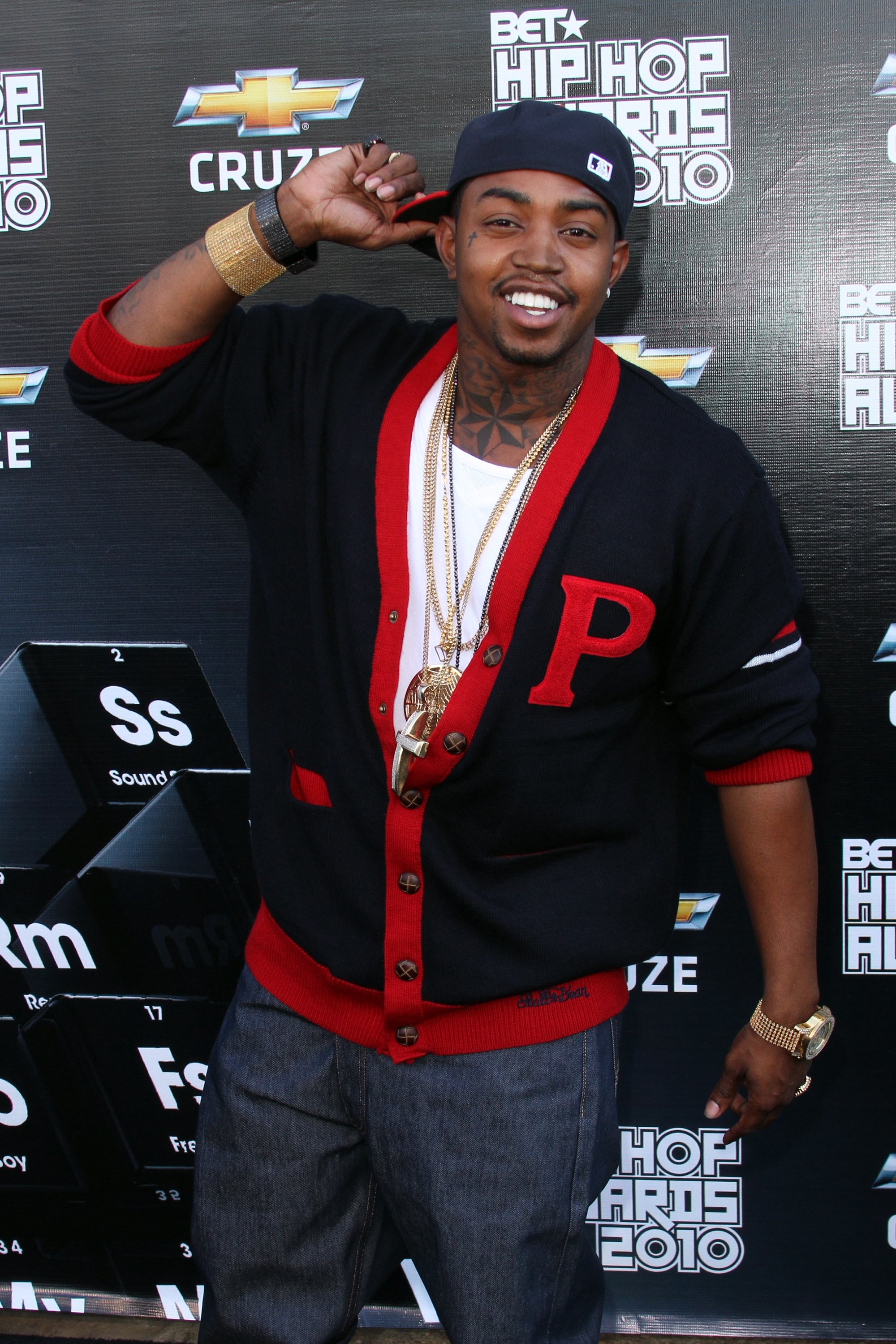 LIL SCRAPPY REVELS IN FATHERHOOD
The TV star showed a picture of himself in the hospital, where he sat on a chair and propped his baby daughter on his bare chest. Lil Scrappy showed off his arm tattoos while he covered his lower body in grey sweatpants.
The actor had one hand inside the cloth wrap of his baby, while the other hand cradled her head. The little one's face was kept away from the camera while Scrappy covered his face in a nose mask. He wrote in his caption:
"Man, I am truly blessed and grateful. One day at a time, how do babies spell love? Time, so that's what I do with all my kiddos, spend time and def money…" 
BABY NUMBER FOUR ARRIVES
A few days ago, Bambi and her husband became parents again. While the new baby was Lil Scrappy's fourth, Bambi became a mom for the third time. Scrappy headed to Instagram, where he broke the news to his slew of admirers.
The star dad posted some photos of his wife in her hospital room. The reality star and her new baby channeled a fashion-inspired look as they rocked matching animal print outfits.
The following slide showed her enjoying a skin-to-skin moment while the new baby nestled at her bosom. Bambu covered her face in a white-nose mask for protection. 
Her husband wrote on how she delivered their daughter within three seconds. Scrappy wrote in his caption:
"God is absolutely the greatest. I tell you I've never been perfect, but God blesses me as if I am tho, it feels so amazing, and I feel so complete when he blessed me with all my babies…"
Some months ago, Bambi took fans by surprise when she stylishly announced her third pregnancy. She posted a video of her in a three-piece outfit while she had her back turned to the camera.
Bambi showed she was a glam mom as she styled her hair in long blonde tresses. The star soon turned to the camera, sharing a smile and displaying the gentle curve of her growing baby bump.
INSIDE BAMBI AND SCRAPPY'S LOVE LIFE
Many fans got to see the duo build their love on "Love & Hip Hop: Atlanta," and there were many on and off moments between them. However, in 2017, the pair put an end to their fluctuating love life.
They did not go their separate ways but made sure their bond was stronger by tying the knot. The ceremony had been a private one, away from TV that when Scrappy announced on Instagram, some people doubted.
One fan had asked if it was a fake marriage referring to Stevie J and Joseline Hernandez. Scrappy wasted no time replying to the fan as he noted that he and his wife had papers for their wedding. 
The couple welcomed their first child, Breland, in 2018. The celebrity couple was excited about their first child together. On social media, they shared pictures of their boy and gushed over him. 
Bambi and her husband became parents again in 2020 when Xylo joined the family. At the time, Scrappy updated fans on social media. Before becoming a dad to Breland, Scrappy had a daughter, Emani, with ex-lover Erica Dixon.