Woman Gets Tons of Angry Comments for Dating Her Sons' Friend
A woman, 40, went viral after revealing that she was dating her sons' friend, 22, and that they were supportive of her. Social media users called her out.
There have been many successful love stories of couples with a wide age gap. However, many were not supportive of a woman's relationship with a much younger man, which she shared online.
Tanya, 40, shared a TikTok video revealing that she was dating a 22-year-old man. However, the age gap is not what shocked viewers, but that he was her sons' friend.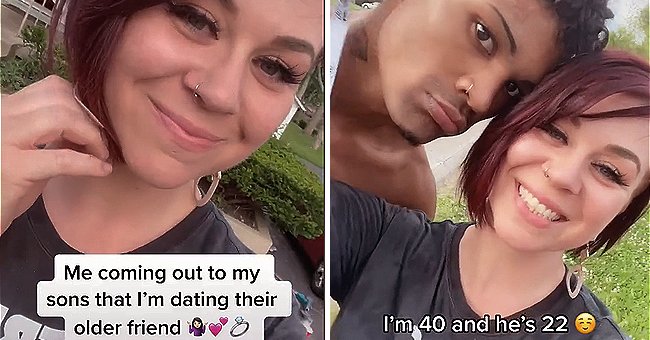 The short clip began with Tanya taking a selfie with the caption, "Me coming out to my sons that I'm dating their older friend." 
As the camera moved to the boys playing in the background, the clip suddenly jumped to her new boyfriend, Josue, planting a sweet kiss on her cheek.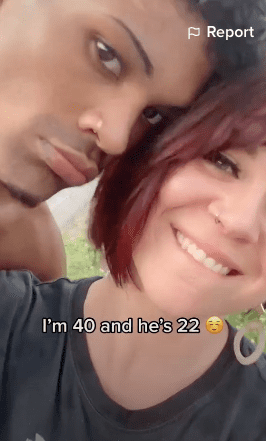 The video continued to show Josue, without a shirt, while doing bike stunts on the street before Tanya informed her followers how her sons felt about their relationship. She
added
:
"My sons knew all along and they fully support us."
Tanya's post immediately went viral with over five million views and thousands of comments, many of which are from people who disagreed with their relationship.
"I have no problem with the age, just the part where this is your sons' friend," one comment read. "How do you look at your son's friend & be attracted to him?" another asked. "That don't sit right with me [sic]."
The couple attracted reactions from millions of social media users.
Meanwhile, other comments focused on the fact that their ages were too far apart. According to one TikTok user, Josue looked like he only needed a place to stay, hence, their relationship. 
Despite all the negative comments that flooded the post, Tanya and Josue remain unbothered and believe their love is real and that their relationship will last a lifetime.
In fact, Tanya described the young man as her "soulmate" and hopes their love story helps normalize age differences in relationships.
Similarly, another TikTok video went viral after a 23-year-old man and a 60-year-old woman shared their interesting romantic relationship for the world to see. The couple attracted reactions from millions of social media users.