Ella Travolta Looks like Alice in Wonderland Posing in Quaint Sky Blue Dress with Cute Bow
John Travolta's daughter, Ella Travolta, follows in her father's footsteps with her new role. The actor shared a snapshot of his mini-me in a blue dress in a bow to announce her part in an "Alice In Wonderland" remake. 
John Travolta and the late Kelly Preston's only daughter is all grown up and pursuing an acting career of her own. Ella's pursuit of an entertainment career may have to do with her close relationship with her famous father.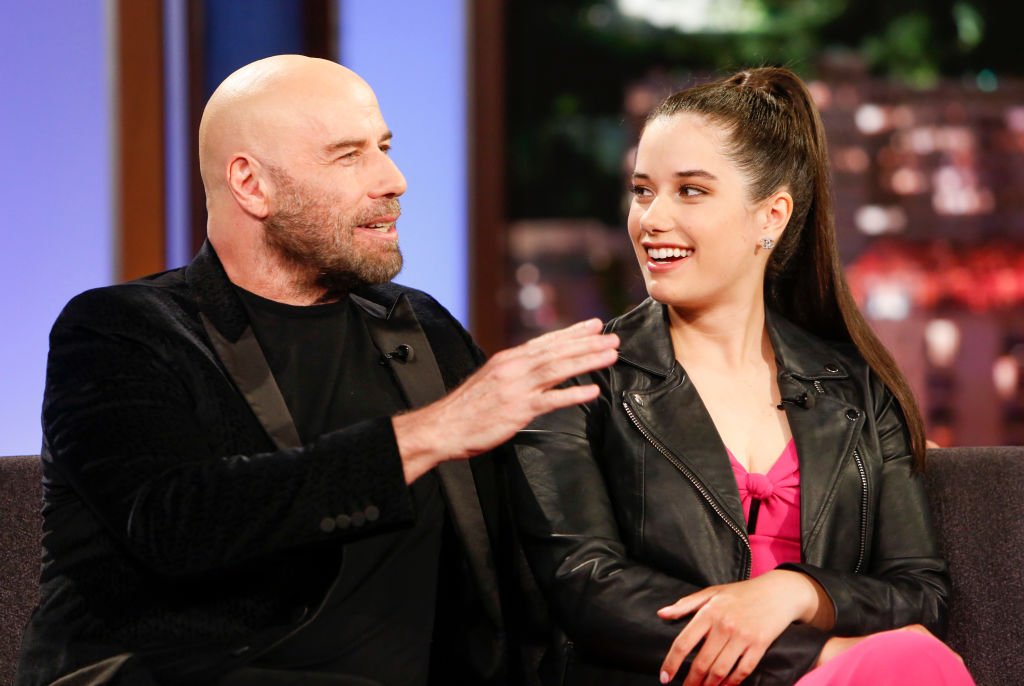 John Travolta is undoubtedly one of the most talented actors on screen, and it seems he could have passed it down to his daughter. A recent Instagram post of his demonstrates that the 21-year-old may be taking over soon. 
Travolta recently shared an Instagram post of his dark-haired daughter in a whimsical blue dress with a bow. Ella glances behind her in the shot shared by her dad, showing off a glimpse of her gorgeous face. 
The actor contextualizes the almost quirky-looking post in his caption, insinuating that Ella is dressed as a character. Her father's caption reveals that she has been cast in a live-action remake of "Alice In Wonderland."
Fans and followers filled the proud dad's comment section with congratulations and praises for Ella. Many commentators even pointed out that the young actress was starting to become just like her father.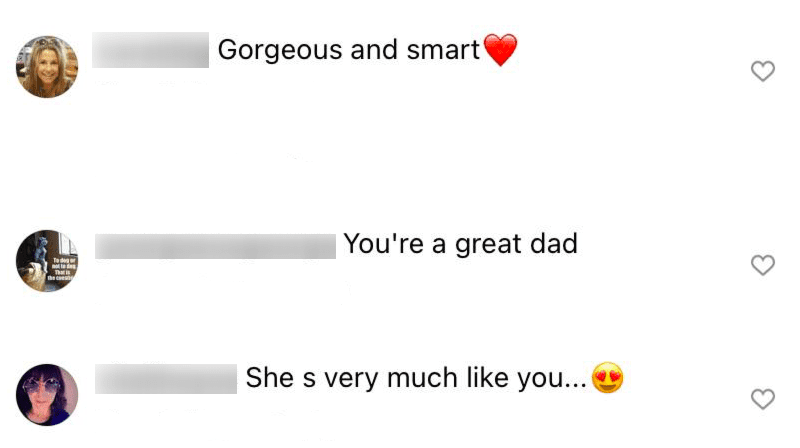 Other followers touched on the 21-year-old's beauty and her resemblance to her dad and late mother. Another follower also pointed out that Ella looked similar to her late brother, Jett, who passed away in 2009. 
Travolta's late son, Jett, was only 16-years-old when he passed away during a family vacation in the Bahamas. Unfortunately, the family suffered another tragic loss last year when Travolta's wife lost her battle with cancer. 

Thankfully, Travolta still has his two children, Ben, who is 10-years-old and Ella, to keep him going. It is especially sweet that he has Ella because the two share a special father and daughter bond unlike any other. 
Travolta regularly showcases Ella and Ben on his social media, red carpet events, and interviews. Consequently, the actor exposed himself as an embarrassing dad in an interview after revealing how he acts when his daughter is on set:
"I'm behind the camera mouthing every word she says, doing her moves,"
Fortunately, it seems that Travolta's embarrassing dad moves have not gotten in the way of her career just yet. The actress who got her film debut on "Old Dogs" landed another role in 2019 in "The Poison Rose."
Now, fans can look forward to seeing Ella in a leading role in "Get Lost," the "Alice In Wonderland" remake her father posted about. The fantasy film by Daniel Amavia reportedly commenced production this summer. 
Like her proud dad, Ella also took to Instagram to share the news of her new role in the upcoming film. The 21-year-old let her fans know how excited she is to work on the movie in her caption and presented her appreciation for the opportunity. 
Although production for the film has only just started, fans looking forward to seeing the actress on screen can still enjoy her performance skills. Ella recently starred alongside her dad in a Scotts Miracle-Gro commercial.
The commercial aired during the Superbowl and showcases Ella as she recreates her dad's iconic dance moves from "Grease." The adorable moment is a must-see for those who want to see the bond between the two and their acting skills at play. 
It is fantastic to see Ella follow in her father's footsteps, especially knowing how close their relationship is. Hopefully, the upcoming movie will succeed so that fans can witness even more wholesome celebrations from Travolta on Instagram.