See LL Cool J's Middle Daughter Looking Stunning in Black Crop Top & Showing Off Lots of Healthy Skin
LL Cool J's daughter Samaria Smith treated her followers with a selfie showing off her beautiful skin. She might be a model and fashion designer, but she's not the only artist in the family.
Being the daughter of LL Cool J and Simone Smith – one of the most iconic couples in hip hop history – comes with a fair share of advantages. Samaria Smith, for example, inherited her parents' good looks.
On July 28, the stunning 25-year-old model took to Instagram to share a selfie that left her over 310,000 Instagram followers in awe (an NFL player included).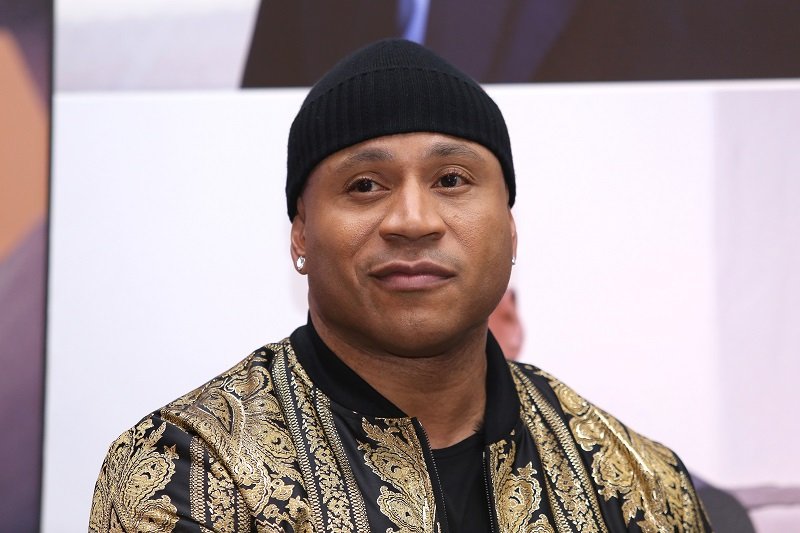 SHOWSTOPPER PHOTO
In the image, Samaria appeared wearing a black workout bra and looking directly at the camera with a serious facial expression. Her long, wavy hair and on-point makeup attracted a lot of attention. For the caption, Samaria wrote:
"Quick selfie [at] work, bc I don't be having the time to post anymore."
As soon as LL Cool J's daughter uploaded that image, some of her followers shared their thoughts in the comment section. Most people remarked how "gorgeous" and "cute" Samaria looked.
Los Angeles Rams safety Jordan Fuller also took some time to write, "Not playing fair." It is important to mention that Fuller and Samaria are dating.
Even though it is unclear when the couple began their relationship, they made things Instagram official on June 26 when Samaria posted a clip kissing Fuller and showing off their personalized handshake.
MEETING LL COOL J'S KIDS
Apart from being a well-known social media influencer, Samaria earned a degree in design and merchandising from the Fashion Institute of Technology. 
If that wasn't enough, she is also the owner and creator of a curated vintage denim brand called Samaria Leah. She launched the company shortly after graduating college.
Samaria had been thinking about working with vintage denim since 2017, and her dream came through in September 2019 – the same month she turned 24 years old.
According to Bustle, Samaria is so passionate about the fashion world that she served cupcakes with the Chanel and Dolce & Gabbana logos on them during her Sweet 16 party. 
[LL Cool J] didn't want to raise spoiled kids.
Despite her successful career, Samaria is not the only talented artist in the family. Her older brother, Najee Smith, didn't follow in his dad's musical footsteps but became a professional photographer. 
He attracted some attention in September 2015 after getting arrested for fighting in front of a restaurant in Manhattan. Najee was reportedly intoxicated and was charged with criminal trespassing. Luckily, the case was eventually dismissed.
Next in line is Italia Smith. She got a degree in Business Administration from the Northeastern University in Boston and is currently working as a licensed real estate agent.
Italia, who married Lamar Cardinez in a star-studded wedding in 2017, has worked with "high-profile clients," including professional athletes and celebrities. 
Nina Smith is the youngest in the family and the only one who is actively pursuing a career as a musician. Born in August 2000, she released "Call Me," her debut single, on her 19th birthday.
NO SPOILED KIDS
Given LL Cool J's wealth, it is fair to assume that his children had several commodities growing up. However, the rapper and actor once confessed he didn't want to raise spoiled kids.
As a firm believer in hard work, LL Cool J pointed out that helping children with opportunities was okay, but they also needed to earn them.
He added that while his children were born into a wealthy family, they were real people living in the real world, and he didn't want to raise children unaware of what the real world is like. Tough love!