See LeBron James' Extremely Fashionable Mother Rocking Military Coat Paired with Emerald Tight Pants
LeBron James' mother knows fashion! She recently took to social media to share pictures that saw her dressed in a semi-military outfit. The proud woman has been through thick and thin with her only son, get acquainted with their story. 
It is said that behind every successful man is a strong woman; for famous basketball athlete LeBron James, the woman is his mother, Gloria James. 
She had to raise him alone and strived to do so with all her might which is why LeBron, who is now widely regarded as one of the greatest basketball players, credits her with all of his achievements.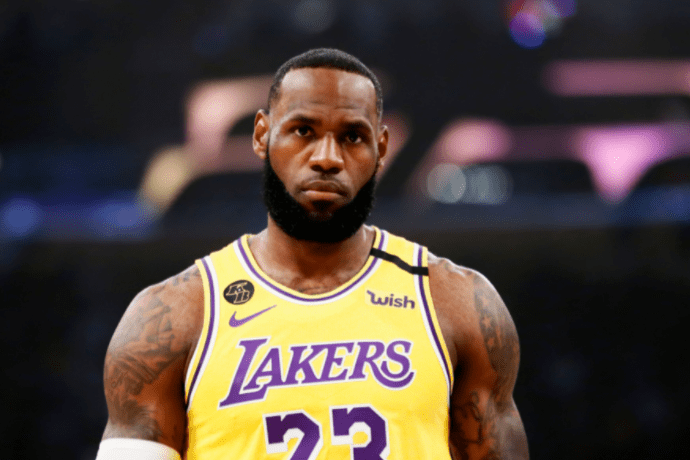 These days, Gloria can't help but be thankful for how their lives turned out. She recently paid a visit to an apartment complex where they once lived and took pictures to commemorate her visit.  
Those pictures went up on her Instagram feed, and it warmed many hearts. Gloria channeled her inner fashionista; she opted for a camo coat coupled with a pair of tight emerald-colored pants. 
The beautiful woman completed the outfit with brown high-top boots that stood out against the bold emerald hue of her pants. She looked stunning in the pictures, and her fans complimented her in the comment section. 
Many who know her story praised Gloria for how far she has come since she lived in the complex. Yet, to understand the significance of the building, one has to get familiar with the lives the aged fashionista and her son lived before fame and riches found them. 
GLORIA'S SACRIFICES
Gloria was born on Feb. 4, 1968, in Akron, Ohio. She got pregnant with Lebron at the young age of 16 and welcomed him on Dec. 30, 1984. 
It was a tough time for LeBron, who had not spent that long away from her.
His biological father, Anthony McClelland, has a criminal record, and he played no role in his son's life while he grew up. This left Gloria with no choice but to raise her son alone; her mother, Freda James, helped by having them stay at her big house.
However, they lost the place and started moving around when she passed away. Lebron had just been three at the time while his mom was 19, barely more than a child herself.
Yet, despite her predicament, she struggled to raise her son as best as she could. The strong woman kept it up for years even though she could not find a steady source of income. 
She did not finish high school, and that made finding a job all the more difficult. So they moved around a lot, bouncing from apartment to apartment up to 12 times while Lebron was between the ages of five and eight.
This went on until Gloria clocked 24 and decided to send her son, who was nine, to live with another family. She knew she had no means of supporting her child and so had sent him to his football coach at the time, a man named Frank Walker. 
It was all meant to happen because that man, "Big Frankie," as he was called, introduced LeBron to the game of basketball. 
THEIR UNBREAKABLE BOND
A few years after he was introduced to the game, LeBron had an unbelievable and highly publicized rise to fame. It changed everything for him and Gloria; all of a sudden, their hard work and perseverance were rewarded in ways they could not have begun to imagine. 
LeBron was drafted into the NBA in 2003; his mother was by his side through it all, and the two remain close to this day. Sometimes he even calls her immediately after a big win to praise her for all her sacrifices. 
In 2020, the two were separated for several months thanks to the movement restrictions brought on by the COVID-19 pandemic. The NBA star was quarantined in LA with his family while his mother was holed up in Ohio.  
It was a tough time for LeBron, who had not spent that long away from her. He has a beautiful wife named Savannah, and together they share three gorgeous kids, Bronny, Bryce, and Zhuri. 
Gloria, who is 53–years–old, shares a close relationship with all three of her grandkids and often pitches in to help out with raising them.