Diana Ross' Son Evan & Wife Ashlee Simpson Celebrate Daughter Jagger's 6th Birthday with Princess-Themed Party
Diana Ross' son Evan Ross and his wife Ashlee Simpson demonstrated their love as proud parents by celebrating their daughter Jagger Snow Ross' sixth birthday enchantingly.
Evan Ross and Ashlee Simpson have both been successful in their respective careers. They also had a reality tv series, "Ashlee+Evan," in 2018. Yet, in their home, they're just parents who love their children.
On July 30, Evan posted on Instagram a series of snaps from Jagger's princess-themed birthday celebration. "HAPPY BIRTHAY MY LOVE! [sic]," wrote the musician, whose debut film was "ATL."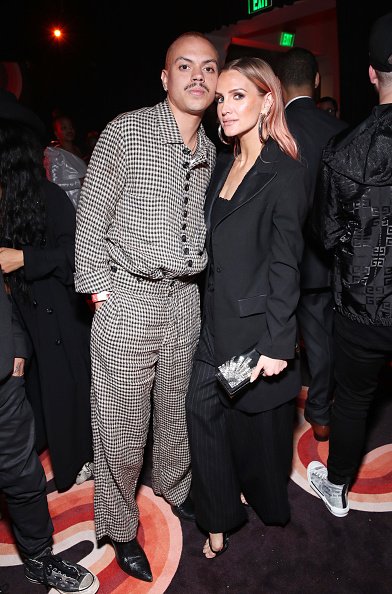 "BRIGHTEST LIGHT"
Simpson also took to Instagram in celebration of her daughter's special day. The singer and actress posted a photo of Jagger wearing an outfit that resembled a princess. She captioned the post:
"HAPPY BIRTHDAY to my little princess. You are the brightest light. We love you."
At the celebration, Evan wore a flowing denim shirt and wide-spaced brown pants that showcased his impeccable fashion sense. Meanwhile, Simpson chose a classic look, covering her black outfit in a gold wrap.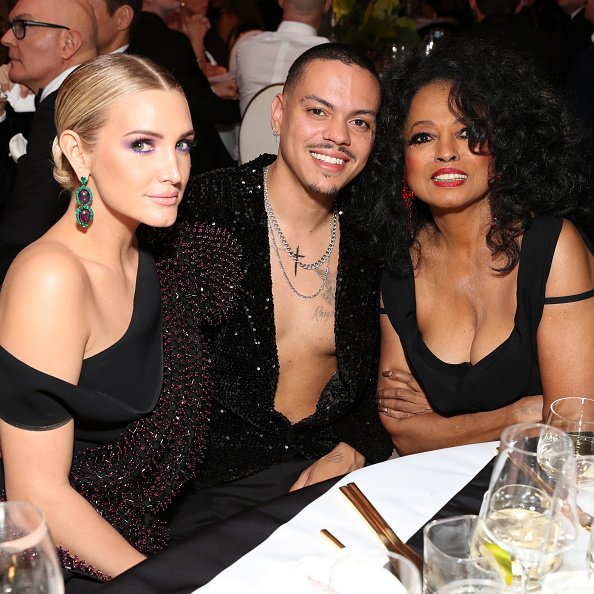 A GREAT SINGER
Evan and Simpson welcomed Jagger to the world together on July 30, 2015. It came as no surprise to many people that the girl had taken after her legendary grandmother Diana's gift for singing.
In fact, Jagger snatched the spotlight from her grandma at the 2017 American Music Awards when she was seen singing in the front row. Diana received the Lifetime Achievement Award during that time.
Having Diana as his mom once granted Evan luxurious perks.
COOLEST CHILD
In addition to Jagger, Evan and Simpson have a son named Ziggy Blu Ross, whom Simpson gave birth to in October. Simpson is also a mom to son Bronx Mowgli Wentz, who she shares with ex-husband Pete Wentz.
In November, Evan and Simpson posted their first family photo on Bronx's 12th birthday. Simpson called her first child "coolest, kindest, deep, soulful kid. Meanwhile, Evan called his stepson "KING BRONX."
The younger sister of singer and actress Jessica Simpson also shared the first sibling picture, showing Bronx holding his new baby brother Ziggy as Jagger stood beside them with a wide smile.
AMAZING RELATIONSHIP
In an episode of "Watch What Happens Live" from September 2018, Evan talked about the dynamic between himself and Wentz, best known for his Fall Out Boy band, regarding co-parenting Bronx. He said:
"My relationship with Pete has been amazing. He's an amazing father. He knows I love his son very much, but it's his son."
While appearing on "The Wendy Williams Show" in 2015, Evan talked about having a stepson, expressing he was loving the prospect of being a father before his and Simpson's first child was born.
THE COUPLE'S LOVE STORY
In January 2014, Evan and Simpson became engaged, and on August 30, they exchanged their wedding vows at Diana's estate in Connecticut. Their relationship began in July 2013, according to reports.
Having Diana as his mom once granted Evan luxurious perks. As he explained, Diana liked to take him and his siblings on first-class trips. Her goal was to provide a certain standard of living for her kids, he said.
Yet his late billionaire father, Arne Naess Jr., who was a Norwegian businessman and mountaineer, would get enraged by his mother flying first class. Evan explained that it was a clash on that issue.
While his father had a significant income, he preferred flying coach, Evan said. In 1985 Naess and Diana were married, and in 1999 they divorced. A mountain climbing accident caused Naess' death in 2004.
Evan's values were shaped by both his parents. He said his mom always made sure they knew that none of this material came to them for free. All that they had was a result of both his parents' hard work, he noted.