Siohvaughn Funches Is Mom of Dwyane Wade's Son & Transgender Daughter – Look inside Her Motherhood
Former NBA player Dwyane Wade and his first wife, Siohvaughn Funches, share two kids and the ex-athlete has full custody of them. However, Funches gets to spend time with her babies too and proves to be a loving mom.
Both Dwyane Wade and Siohvaughn Funches were married for a while. Details of their romance were often in the media, and when they ended things, their divorce saga was out in the public sphere. 
Despite their separation, the former couple has decided to prioritize their kids, leave their differences aside, and co-parent in the best possible way. Here is everything to know about Funches and Wade's co-parenting situation.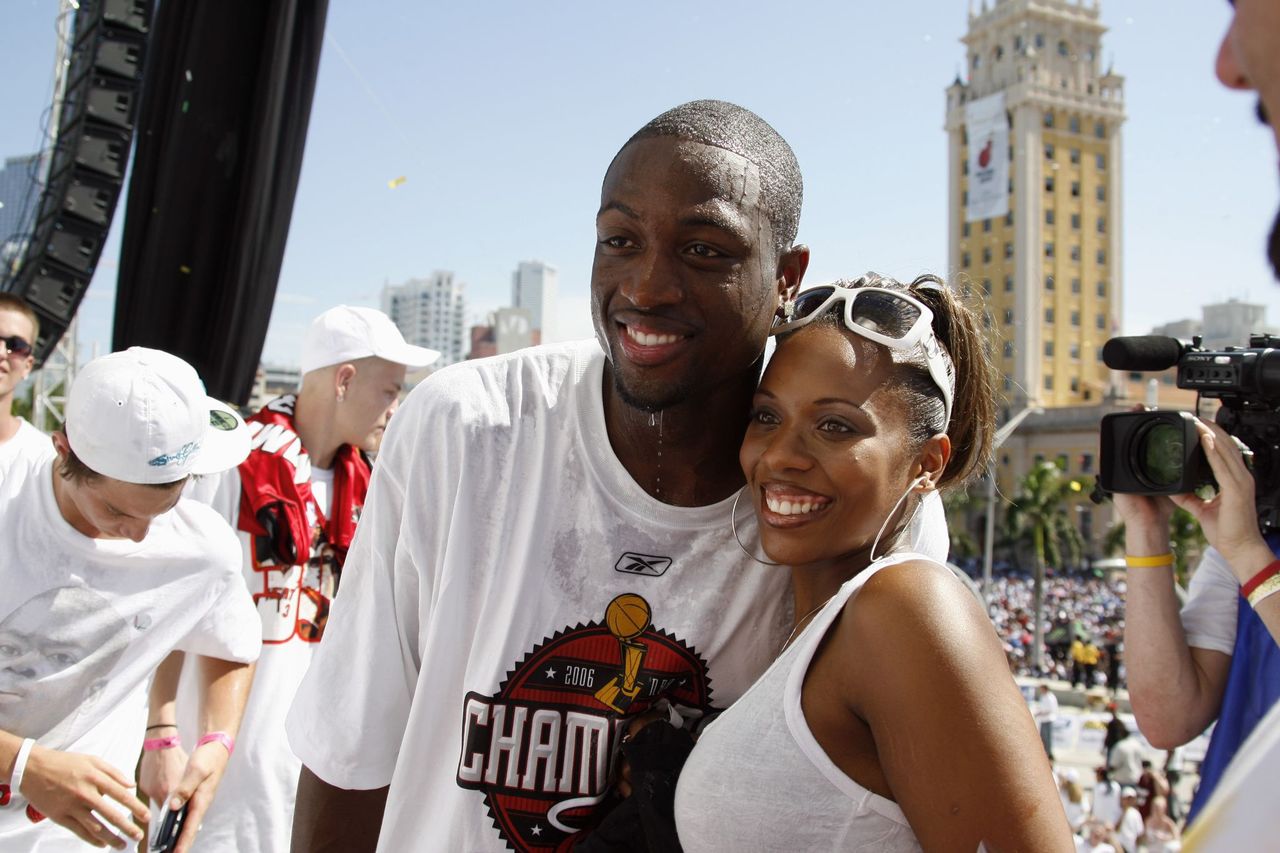 WHO IS SIOHVAUGHN FUNCHES
Siovaughn Funches is a notable public speaker who has published two books— "The True Story For God's Love" and "You Gotta Let God Finish," both about her Christain faith.
She also owns a publishing firm known as A Wow Woman Publishing Co. and created a Christain organization called A Wow Woman Foundation.
Through her work, she has shown a deep likeness for the things of God by supporting women via counseling and financial help. Wade's ex-wife runs a real estate business as the owner of a real estate investment firm.
This boss chic equally has good brains to support her impeccable looks. She has a Bachelor's Degree in Psychology, a Juris Doctorate in Law, a Doctorate in Theology, and a Master's Level Certificate in Professional Counseling.
FUNCHES & WADE'S ROMANCE
Funches and Wade were high school sweethearts. According to Wade, when he met Funches, she served as his escape. Their friendship allowed him to get away from everything he did not like at home.
When Wade became a sophomore student at Marquette University, he discovered that she was pregnant. At first, it was scary, but after the birth of their first child Zaire, the former athlete found out that parenthood made him proud.
The first time parents proceeded to the alter in 2002 and soon welcomed another son named Zion. However, five years after their marriage, they divorced. Wade revealed that there was constant fighting and bickering, which appeared toxic, leading them to go their separate ways.
Still, it was a challenging process as Funches made it nearly impossible for her estranged husband to have access to the kids. She kept on changing her lawyers, which meant that their divorce case started from scratch once a new attorney is introduced.
THE KIDS' CUSTODY
The former couple proceeded to a custody battle, which lasted for a few years, but in the end, Wade won. He was excited about having custody of the kids but admitted that the victory was not celebrated because no one wins when it involved children custody.
Wade explained that it was a happy time because he had prepared to have his kids back in his life for about a year before the verdict. That same period, he played well for his team for the season.
Despite the court's ruling, where they found Funches a less fit parent for the kids, her ex-husband confessed that he would love the boys to have a sweet bond with their mom. She was granted several visitations and holiday periods with the kids.
SINGLE PARENTHOOD FOR DWYANE WADE
Having full custody was exciting, but it came with high responsibility, one Wade was more than willing to fulfill. At the time, he was busy with basketball, so he considered putting them in the care of trustworthy people.
Wade also handled his kids uniquely; he supported them and handled them differently, according to their different personalities, which appears to have been working.
In 2019, when his second son born Zion, now Zaya, came out as a transgender person, he came all out to defend his baby. He talked about how Zaya has always identified with the opposite sex and confessed that he had to learn how to handle his child.
It took a lot of research, love, and a willing doze of acceptance to support the teen, who publicly declared her sexuality at age 12. Wade has since called out to other parents to evaluate their kids and show their support despite their choices.
FUNCHES AS A MOM
With her busy schedule and constant works with people, it could be assumed that she does not have enough time for her kids. However, the answer is a big NO! Funches is a loving mom who is passionate about motherhood and spending time with the kids.
Online, she often shares snaps of her kids, and it appears that she supports them like their dad. Although she is yet to address her transgender child with the "she" pronouns via her posts, it is evident that she loves Zaya and Zaire equally.
There are images where she celebrates Zaire, an upcoming super basketball player, and his younger sibling. Last Christmas, Funches shared a sweet post of her posing next to her kids with the caption:
"All I wanted for Christmas...thank you, Lord Jesus...You always come through for us!"
MORE ON DWYANE WADE'S LIFE
After his separation from Funches, Wade began seeing actress Gabrielle Union. The pair have been happily married for a while, and they share a daughter named Kaavia Union-Wade. Before having Kaavia, his only daughter, Wade, had a child Xavier, with friend Aja Metoyer.
Union and the former athlete have a blended family unit with both parents lovingly parenting and supporting their offspring. Before having her daughter, the Hollywood star had no problem settling into the family as the kids loved her very much.