Jill Marie Jones AKA Toni Childs from 'Girlfriends' Looks Stunning Now – Inside Her Love Life
"Girlfriends" star Jill Marie Jones looked stunning and much different in new pictures she shared with fans in recent posts on her Instagram page. 
American actress and former professional dancer Jill Marie Jones is fondly remembered for her portrayal of Antoinette "Toni" Childs-Garrett on the UPN comedy series "Girlfriends." 
Though she has starred in several films and television series, it was her role on "Girlfriends" that brought her to the limelight and made her famous.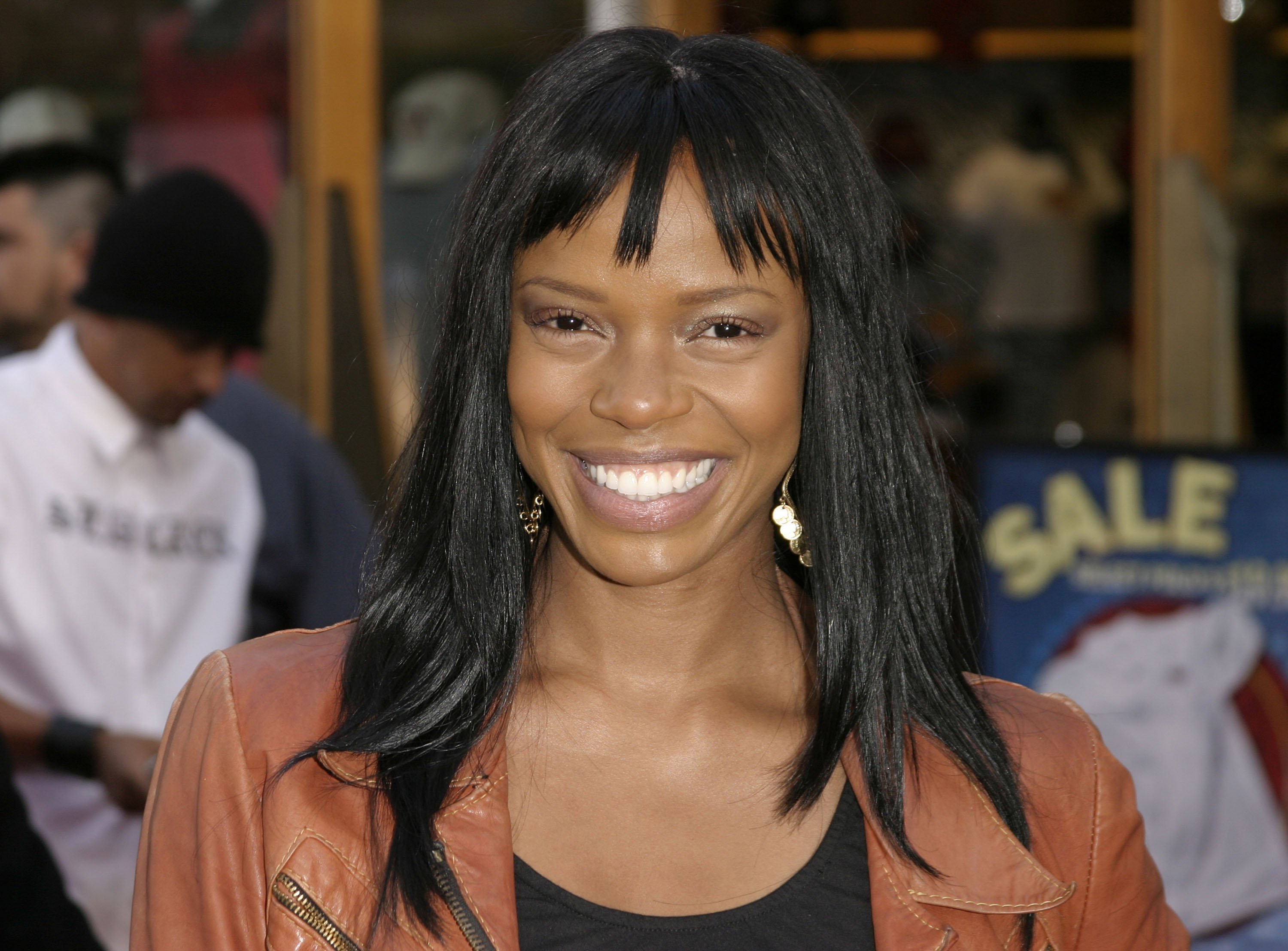 So much has happened in Jones' life ever since she left the show. Recently, the actress shared multiple pictures on her Instagram page, showing off her stunning beauty. 
ALWAYS A LIPSTICK GIRL
Last Thursday, she shared several pictures that showed her rocking red lipstick. One snapshot showed her looking like a model as she posed in a black print T-shirt and white socks. 
Another snap showed her flaunting her long black hair while clad in a black bra top. She also showed off her love for fashion in another photo that showed her wearing a checkered coat over a blue and white dot dress. 
Jones took her fans back in time with the last picture in the post, which showed her wearing red lipstick as a young girl. She captioned the post: 
"YOU KNOW I couldn't let this day pass without a post!!! I have clearly ALWAYS been a lipstick girl💋 …scroll to the last pic and you'll see. Happy #NationalLipstickDay."
A MENTOR'S WORDS PROVED USEFUL
Two days before her National Lipstick Day post, Jones shared a picture that showed her clad in a sheer black dress. She looked very gorgeous as she posed for the snap while flaunting her long, black, and beautiful hair. 
In the post's caption, she narrated how her teacher-turned-mentor asked her a question that helped her to take charge of her life and begin making bold choices. 
WISH ME LUCK
On July 22, Jones shared a snapshot that showed her making a "fingers crossed" sign while sitting inside a car. She wore a pink sleeveless top and smiled as she posed for the snap. She captioned the post: 
"Walking into my rescheduled self-tape from yesterday. I MADE IT with no traffic!!! 🎉 Wish me luck 💕💕💕 HAPPY THURSDAY!!! Xo."
Jones' fans commented on the post by wishing her luck. In addition, some fans expressed love for her and revealed that she was their favorite actress in "Girlfriends." 
JONES AND THE "GIRLFRIENDS"
Jones left "Girlfriends" two years before it was abruptly canceled in 2008. After her contract was up, she wanted to do movies and did not renew.
On "Girlfriends," Jones starred with Tracee Ellis Ross, Golden Brooks, and Persia White, who have all gone on to enjoy wonderful careers. 
The "Girlfriends" cast reunited on an October 8, 2019, episode of Ross' show "Black-Ish." The moment was one to remember for fans and the women involved. 
Ross said merging the worlds of "Black-Ish," and "Girlfriends" was surreal for her and so much fun. She added that Jones, White, and Brooks were the women she grew up with and loved deeply. 
A "GIRLFRIENDS" MOVIE?
Many "Girlfriends" fans have called for a reboot or movie, and Jones teased the latter during an appearance on "The Breakfast Club" in 2018. She said she and her cast members want to do a movie but that it would depend on the timing and legalities. 
JONES' RELATIONSHIP HISTORY
Away from her career, many people have always wondered if Jones is in a relationship, married, or has kids. However, the 46-year-old has never pointed out any man to be her husband and seems quiet about the subject. 
She has been rumored to be involved with Russian musician Peter Dranga, American actor Ray Liotta, and actor Bryce Wilson.  
During a 2018 appearance on "Spin And Spill The Tea" on MadameNoire, Jones revealed she was typically in a relationship. She said the way relationships worked for her in the past was to wake up one day and find herself in one. 
Jones explained that after going on a couple of dates with someone and exchanging calls and texts with them, she would find herself in something she never had a conversation about four months after. However, she said she was now just dating. 
WHAT ABOUT KIDS?
Meanwhile, Jones shared her thoughts about having kids in a 2011 chat with Vibe. When asked if women should get to a certain age and have children, she replied: 
"I think when God blesses me with a baby then that'll be a blessing that I have. I don't necessarily believe in society telling me it's time for a woman to have with a child."
Jones said she wants children one day, and when God blesses her with that, she will take it. She also said people should not allow society to dictate when they want kids because everyone has diverse situations.